Fri Jan 29, 2021, 10:02 AM
Kid Berwyn (6,291 posts)
The Gravedigger of American Democracy: McConnell as Hindenburg [View all]
You know who as Hitler.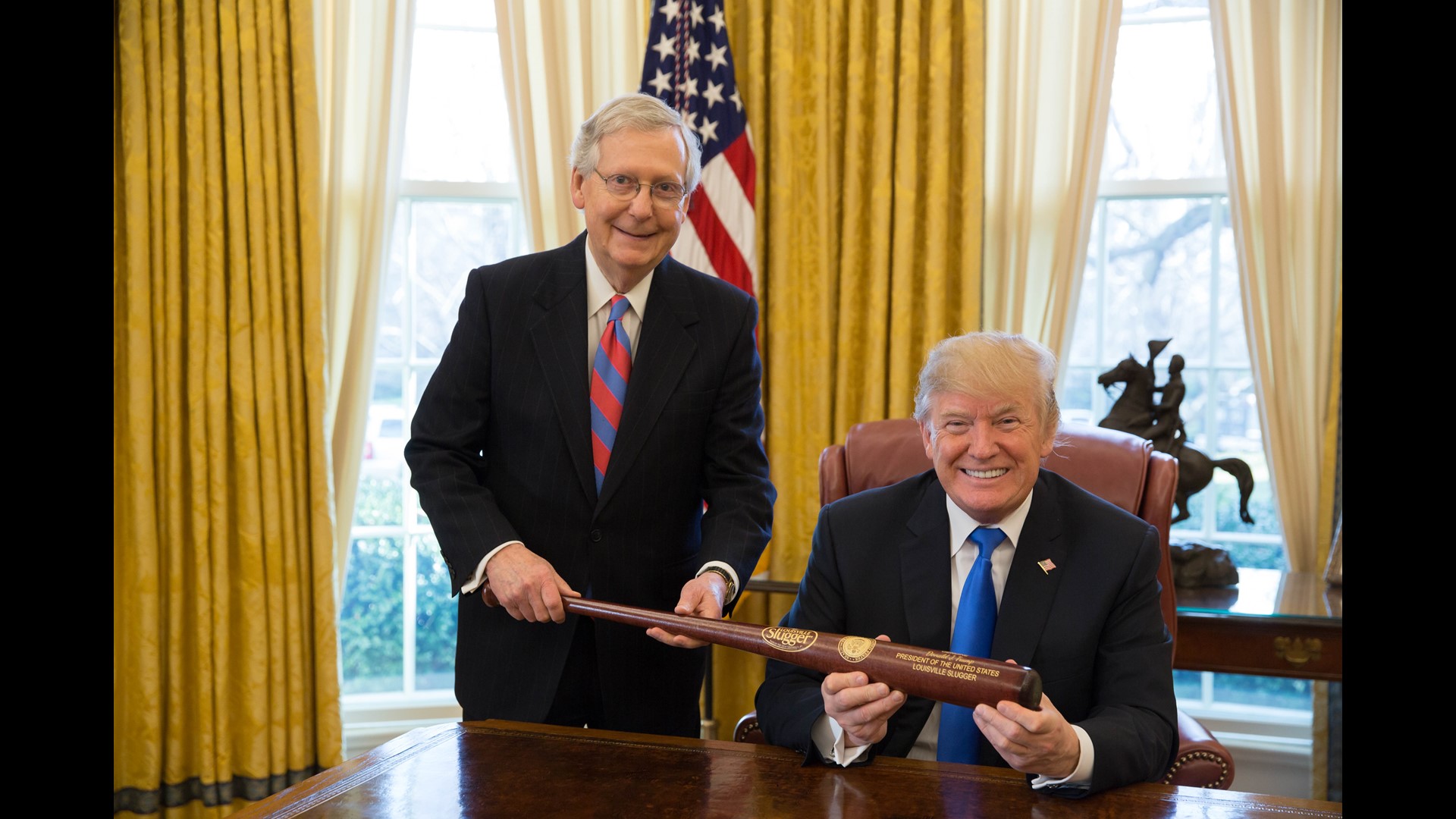 A leading Holocaust historian just seriously compared the US to Nazi Germany

"If the US has someone whom historians will look back on as the gravedigger of American democracy, it is Mitch McConnell."
By Zack
[email protected]
@vox.com Oct 5, 2018, 11:21am EDT
Excerpt...
Browning's essay covers many topics, ranging from Trump's "America First" foreign policy — a phrase most closely associated with a group of prewar American Nazi sympathizers — to the role of Fox News as a kind of privatized state propaganda office. But the most interesting part of his argument is the comparison between Senate Majority Leader Mitch McConnell and Paul von Hindenburg, the German leader who ultimately handed power over to Hitler. Here's how Browning summarizes the history:
Paul von Hindenburg, elected president of Germany in 1925, was endowed by the Weimar Constitution with various emergency powers to defend German democracy should it be in dire peril. Instead of defending it, Hindenburg became its gravedigger, using these powers first to destroy democratic norms and then to ally with the Nazis to replace parliamentary government with authoritarian rule. Hindenburg began using his emergency powers in 1930, appointing a sequence of chancellors who ruled by decree rather than through parliamentary majorities, which had become increasingly impossible to obtain as a result of the Great Depression and the hyperpolarization of German politics.

Because an ever-shrinking base of support for traditional conservatism made it impossible to carry out their authoritarian revision of the constitution, Hindenburg and the old right ultimately made their deal with Hitler and installed him as chancellor. Thinking that they could ultimately control Hitler while enjoying the benefits of his popular support, the conservatives were initially gratified by the fulfillment of their agenda: intensified rearmament, the outlawing of the Communist Party, the suspension first of freedom of speech, the press, and assembly and then of parliamentary government itself, a purge of the civil service, and the abolition of independent labor unions. Needless to say, the Nazis then proceeded far beyond the goals they shared with their conservative allies, who were powerless to hinder them in any significant way.
Snip...
McConnell, in Browning's eyes, is doing something similar — taking whatever actions he can to attain power, including breaking the system for judicial nominations (cough cough, Merrick Garland) and empowering a dangerous demagogue under the delusion that he can be fully controlled:
Continues...
https://www.vox.com/policy-and-politics/2018/10/5/17940610/trump-hitler-history-historian
9 replies, 739 views
Replies to this discussion thread
9 replies
Author
Time
Post

The Gravedigger of American Democracy: McConnell as Hindenburg

[View all]

Kid Berwyn
Jan 2021
OP
Hortensis
Jan 2021
#1
Kid Berwyn
Jan 2021
#3
Wounded Bear
Jan 2021
#2
Kid Berwyn
Jan 2021
#5
Bradshaw3
Jan 2021
#4
Kid Berwyn
Jan 2021
#7
Bradshaw3
Jan 2021
#9
Mike 03
Jan 2021
#6
crickets
Jan 2021
#8