Mon Oct 8, 2012, 08:00 PM
ralps (67,726 posts)
Mandatory Monday Malloy Truthseekers check in!! Columbus Day? & a new Kitty gif [View all]

These 3 stations say they have Mike on from 9pm to midnight eastern & It seems as though these 3 links work
http://radiotime.com/station/s_45192/KTLK_1150.aspx
http://www.green960.com/main.html
http://themic921.com/main.html
http://www.ohiomajorityradio.com
/ It says it has Mike on from 9pm to midnight
http://www.mikemalloy.com
/
http://www.sirius.com/siriusleft
http://stream.am950ktnf.com:8000/listen.pls
http://www.am1090seattle.com
/
Here's the Malloy stream link-
http://server2.whiterosesociety.org:8000/truthseeker.m3u
http://www.mikemalloy.com/members/member.php
For a more low key Chatroom try-
http://headonradionetwork.com/chatroom
/ Here's the HORN Chatroom link-
http://client0.sigmachat.com/sc.php?id=137054
Mike's Blog Picks
http://www.oddlyenoughmosaics.com
/
http://www.fairywoodland.com
/
http://candorcandy.vox.com
/
http://www.unknownnews.org/http://www.pbsblog.com/http://www.americanfilms.com
/
http://www.officialwire.com
/
http://www.justcoffeeart.com
/
http://unreportednews.net
/
http://www.swamp-rat.com/http://www.democraticwarrior.c
... /
http://www.markmarshall.com
/
http://www.democracyinteractive.com
/
http://www.redpill8.blogspot.com/http://www.blogoftheun...
/
http://www.switch2green.org
/
http://www.therealnews.com/web/index.php
http://www.superbeans.com
/
Please Support www.WhiteRoseSociety.org if you can! & Please support The HORN if you can-
http://www.headonradionetwork.com
Introducing the HORN Forums!!!-
http://headonradionetwork.com/forum
/
http://www.ustream.tv/themikemalloyshow
An Important Message
A Message To Our Satellite Listeners
We want to thank all of you for your years of steadfast support of our live program on SIRIUS/XM channel 127. The Mike Malloy Show can now be heard delayed from midnight to 3 AM on the same channel. We invite you to join your fellow Truthseekers who have become part of our Malloycast community by subscribing to our premium podcasts. Now you can download the program when you want, wherever you want, and listen commercial-free at your convenience! Please visit this link for more information, and again, accept our sincere thanks for all the ways you "keep it lit" by supporting our independent broadcasting efforts.
http://www.mikemalloy.com/2012/10/columbus-day/
Columbus Day?
Written on October 8, 2012
Gotta wonder why we keep celebrating this one, Truthseekers. Maybe the banks love it, but it must be pretty painful for the Native Americans, historians, and most non-Teabaggers to stomach. Why not call it Smallpox Day? Or Incredibly Inaccurate History Day?
On the CBS Sunday Morning show some wise soul suggested they instead rename it "Exploration Day" in honor of all the American explorers who have made a positive (emphasis on positive) impact on our nation. Makes sense, right?
Hope you're planning to watch PBS FRONTLINE special "The Choice" tomorrow night. Check your local listings – while you can – because if America makes "the Choice" for Romney in November, there may not be anymore PBS.
Join us around the nightly campfire LIVE at 9PM ET! 877-996-2556
Be Sociable, Share!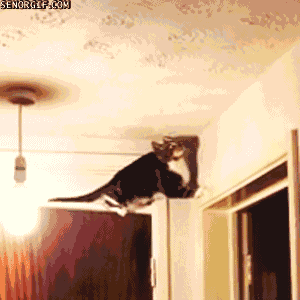 33 replies, 3708 views
Replies to this discussion thread
33 replies
Author
Time
Post

Mandatory Monday Malloy Truthseekers check in!! Columbus Day? & a new Kitty gif

[View all]

ralps
Oct 2012
OP
smokey nj
Oct 2012
#1
Liberal_Dog
Oct 2012
#4
smokey nj
Oct 2012
#9
ralps
Oct 2012
#6
smokey nj
Oct 2012
#11
ralps
Oct 2012
#12
smokey nj
Oct 2012
#13
Liberal_Dog
Oct 2012
#2
smokey nj
Oct 2012
#5
ralps
Oct 2012
#7
ralps
Oct 2012
#3
smokey nj
Oct 2012
#8
ralps
Oct 2012
#10
MzNov
Oct 2012
#14
Liberal_Dog
Oct 2012
#15
MzNov
Oct 2012
#17
smokey nj
Oct 2012
#16
MzNov
Oct 2012
#18
smokey nj
Oct 2012
#19
ralps
Oct 2012
#20
smokey nj
Oct 2012
#21
ralps
Oct 2012
#22
alp227
Oct 2012
#23
ralps
Oct 2012
#25
alp227
Oct 2012
#28
ralps
Oct 2012
#30
alp227
Oct 2012
#24
catbyte
Oct 2012
#26
ralps
Oct 2012
#27
catbyte
Oct 2012
#33
alp227
Oct 2012
#29
ralps
Oct 2012
#31
ralps
Oct 2012
#32