Wed Nov 18, 2020, 10:31 AM
Garion_55 (1,782 posts)
Jared Kushner. Biggest American mass murderer in history. [View all]
Last edited Wed Nov 18, 2020, 11:27 AM - Edit history (1)
Its tough to blame trump. he is just stupid and follows the advice of people he trusts, which appears to be about 3.
I blame Jared for all of these deaths.
He was the one who started spouting off about 'the federalists' and 'public private co-ops'.
then he set 50 governors against each other while waiting for them to solve the crises so then trump could swoop in at the end and claim credit and victory.
'they own the pain, trump owns the re-opening'
his view.
fucking #MAGits
now i bet they are furiously destroying as much evidence of their crimes as possible. burning documents. erasing emails. deleting texts.
THATS why they wont allow the transition team access!!
As soon as they do, the exposure of extent of the criminal behavior by Jared and his cronies is going to be OVERWHELMING!!!!!
thats whats freaking them out the most. not that trump won, they know he lost. ITs that as soon as they open up the books, joe and kamala are going to see EXACTLY what the hell happened over the last 4 years. and they and the people are going to be disgusted!
dont be surprised if hannity ends up with a criminal indictment as well btw. i have been saying that for years. there is a lot of shady shit between him and the trump administration you can believe that. i dont think his wife divorced him because of any sexual stuff or cheating. i think its financial and she is getting the hell out as quick as possible. JMO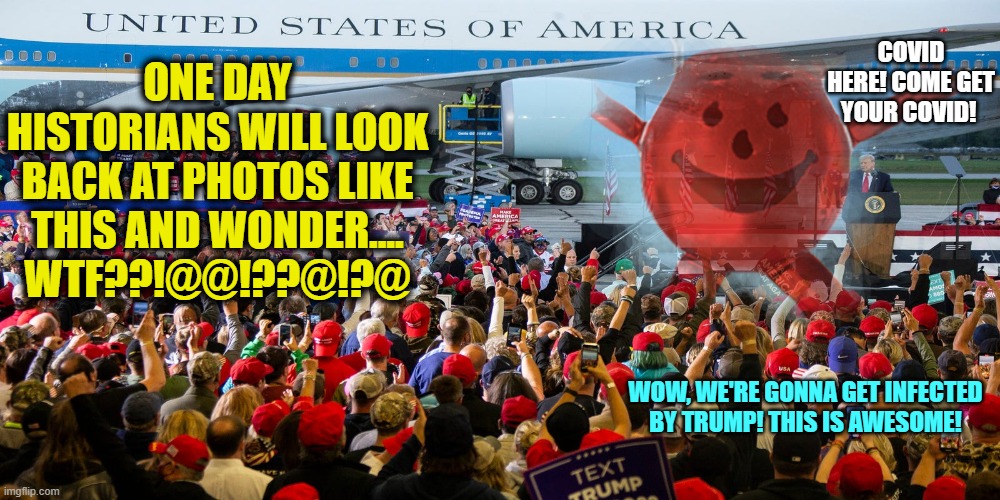 11 replies, 738 views
Replies to this discussion thread
11 replies
Author
Time
Post

Jared Kushner. Biggest American mass murderer in history.

[View all]

Garion_55
Nov 2020
OP
hlthe2b
Nov 2020
#1
StClone
Nov 2020
#2
Garion_55
Nov 2020
#5
StClone
Nov 2020
#9
Ferrets are Cool
Nov 2020
#3
Garion_55
Nov 2020
#6
Ferrets are Cool
Nov 2020
#7
Garion_55
Nov 2020
#8
Ferrets are Cool
Nov 2020
#10
BlueNProud
Nov 2020
#4
Behind the Aegis
Nov 2020
#11