Sat Jul 11, 2020, 09:38 AM
Soph0571 (8,155 posts)
If 2020 was an Ice Cream Truck [View all]
LOL. The scary thing is not that this year is as shit as a plate full of liver and onions, but that we are run by wankers who would defend their right to give us liver and onions instead of ice cream, and would then insist that the truck is actually serving ice cream, that it has never served liver and onions, then say they may have served us liver and onion but that is because it is for our own good, and that liver and onion tastes so much better than ice cream anyway... then they would repeat the core messages enough times that the base now enjoy liver and onions more than ice-cream because the fuckers they voted for told them so...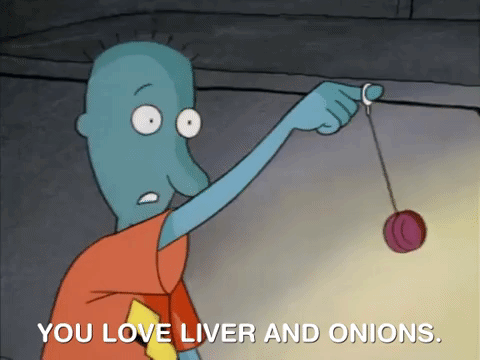 So very very 2020. But
we
know that ice cream tastes better than liver and onions however much they try to gaslight us.
And if we take this analogy to the very end degree Joe Biden is a democracy flavoured ice cream.
Ice cream for all November 2020!!!!
After all:
Huzzah!!!!
20 replies, 1178 views
Replies to this discussion thread
20 replies
Author
Time
Post

If 2020 was an Ice Cream Truck

[View all]

Soph0571
Jul 2020
OP
soothsayer
Jul 2020
#1
Hugin
Jul 2020
#4
soothsayer
Jul 2020
#5
Hugin
Jul 2020
#8
soothsayer
Jul 2020
#12
Soph0571
Jul 2020
#10
Mossfern
Jul 2020
#17
soothsayer
Jul 2020
#18
Hugin
Jul 2020
#2
Croney
Jul 2020
#3
Hugin
Jul 2020
#6
eShirl
Jul 2020
#7
Hugin
Jul 2020
#9
Mossfern
Jul 2020
#20
hatrack
Jul 2020
#11
Hugin
Jul 2020
#16
keithbvadu2
Jul 2020
#13
Hoyt
Jul 2020
#15
oasis
Jul 2020
#14
soothsayer
Jul 2020
#19