Wed Feb 5, 2020, 06:00 PM
Top 10 Idiots (401 posts)
Top 10 Conservative Idiots #8-5: They Came In Like A Wrecking Ball Edition [View all]






OK now that we got that out of the way, we here at the Top 10 writers' room spent much time debating how we were going to best approach this subject. Because we don't want to go there, nor do we want to go into too much detail. But considering we've covered both Harvey Weinstein, Bill Cosby, and Brett Kavanaugh, we feel that we have to cover the latest allegations surrounding the guy who we currently call president, Donald J. Trump. And we can't help but feel a bit of schadenfreude at watching the people who previously trashed Bill Clinton are now trying to actively find ways to justify Trump's behavior, and it's not good.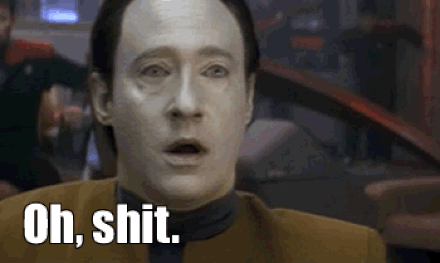 Yes, oh shit indeed! So we have someone who is actively accusing the guy who is, I don't know, the President Of The United States, of sexual assault! You know who didn't assault anyone? Obama. There's that comparison that Trump wanted. So President Goofus is under fire for this and rightfully so, and you don't just go accusing someone like that of a crime like that. Except when they did it in the 90s to Bill Clinton.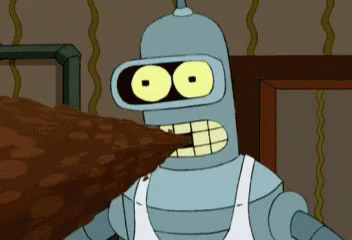 Man it just keeps coming doesn't it? Of course Trump is going to say that Carroll is lying, but considering it was so long ago, we may never know the whole truth. But if you look on the conservative blog-o-sphere, which we unfortunately spent a lot of time doing last week, their justifications are coming quite insane and furiously. Which they are saying that 31 years is a long time to hang onto an article of clothing. Really? That's the best you got? Please.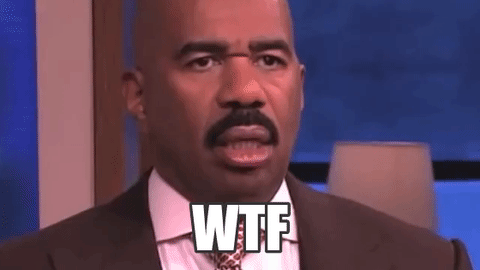 WTF indeed, there's no way Trump would tweet about this. Though we can certainly picture it – there's plenty of ways that he could, and I'm sure all of them would end with "SAD!!!". But of course, like the trash left at one of his MAGA rallies, he's attempting to throw it out, but also like the trash at a MAGA rally, he's going to get stuck with it while someone else gets the check.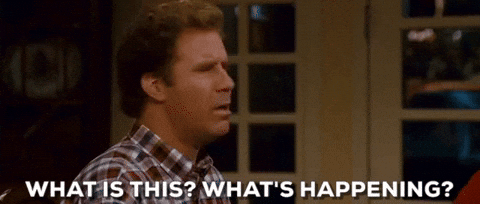 [div style="padding: 20px; background-color: #ffffff; border-radius: 10px; box-shadow: 0px 2px 4px 1px #aaa;"][div style="font-family: arial, helvetica; font-weight: bold; border-bottom: 1px dotted #999; padding-bottom: 8px;"]
[font size="8"]Brexit Begins

[br] [/font] [br]

Let's check in with our good friends across the pond and marvel at the just colossal shit show that is the Brexit election. As an American looking on from abroad, I can't help but just sit in awe of the sheer insanity that has been Brexit. Just when I think our government can't get any crazier, England comes along and says "Hold my pint of Boddington's!". It started as a social media campaign and was filled with as much disinformation as the 2016 election was. And had the same outcome, which was to topple the government and throw everyone in a tailspin. Now, it's official. Last Thursday, British conservatives, which you might know as the Tories, celebrated as Boris Johnson's Brexit became official. The UK is going to leave the EU. But that's the gist of the headline. They're in for a hell of fight if people read past the headlines.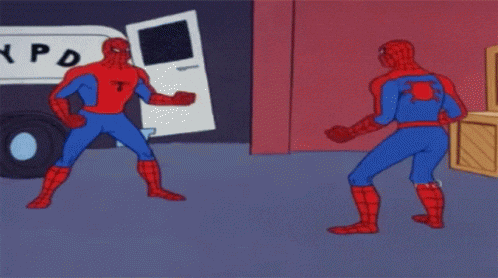 Yeah so Boris Johnson and his doppleganger Donald Trump entering into a trade deal while ignoring the rest of the EU? What could possibly go wrong? But British conservatives looking to pop the champagne should probably put the corks back on the bottle. It's not that easy and it's definitely not over yet. Oh no, strap in guys, because you're in it for the long haul.



&t=20s

Yeah no, that might have worked on Animal House, but it doesn't work in real life. So the question is, are countries celebrating Brexit? Are they telling the UK to go take a hike or are they like the pathetic ex kneeling on your doorstep going "PLEASE TAKE ME BACK!!! PLEASE!!!". Well, Scotland could be the next great divide in the EU, declaring its' independence from the UK. And that could make an already ugly situation that much worse.






Yeah so just like a group of cells, England divided from the EU, and Scotland could divide from the UK, which would make this worse. But this is proving that conservatives really are the same no matter what country you're in. And for British conservatives celebrating this, yeah maybe don't. Because you should know all the facts before you cut the cord.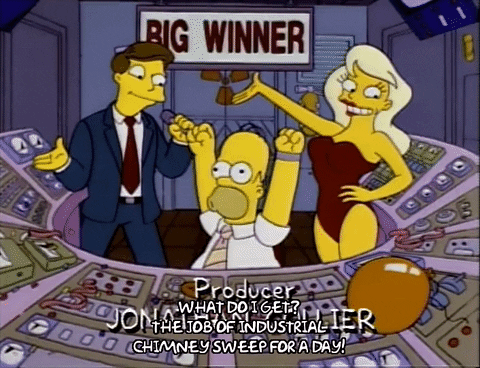 [div style="padding: 20px; background-color: #ffffff; border-radius: 10px; box-shadow: 0px 2px 4px 1px #aaa;"][div style="font-family: arial, helvetica; font-weight: bold; border-bottom: 1px dotted #999; padding-bottom: 8px;"]
[font size="8"]Trump's Border Wall

[br] [/font] [br]

This has to be one of my favorite stories of this week or any week. In a not at all ironic or shocking twist of fate, it appears that the only thing going over the border into Mexico appears to be Trump's border wall itself. I mean the underlying irony of it all. And that's something that Trump doesn't even begin to understand, is the concept of irony. This is seriously what happens when you spend a lot of money on something that looks pretty but will break the second you touch it. That's all this border wall is designed to do – look pretty and that's about it. Is it effective? No. Can it be cut through? Yes. Can it be tunneled under? Most definitely. Hell, it can't even stand up to nature.






Seriously, Wile E. Coyote couldn't come up with a more ironic trap than this. And here's where it gets weird, because this is the Donald J. Trump administration that we are living in. Everything gets weird and awkward. This is an era where you can't make up the news and it is super weird. But let's examine what's going on with the border wall further. If you expand on this, the collapse of the border wall revealed one of the largest smuggling tunnels ever built!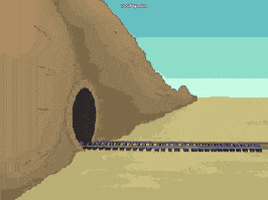 And that's pretty much the extent of the actual effect of Trump's wall right now. So Trump claims a lot of things about the wall – like it will stop people from coming over the border. No it wont. Hell, it can't even stand up to the elements. The wall is even susceptible to flash floods and harsh terrain! Yes, it can be knocked down by winds. Just really, this is quite possibly insane.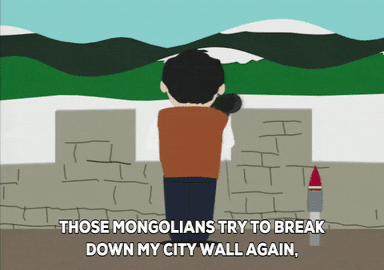 Except it's not the Mongolians, it's Mother Nature! This is, like I said, this is what happens when you spend a lot of money to make something look pretty when it's really just a cheap piece of shit. Think of it like those people who put Bentley grills on a 2006 Chrysler 300 to make it more expensive. But the bottom line is, you're driving a 2006 Chrysler 300, Tom! You're not fooling anyone! And speaking of expensive, crappy things, how much is this shit gonna cost?






[div style="padding: 20px; background-color: #ffffff; border-radius: 10px; box-shadow: 0px 2px 4px 1px #aaa;"][div style="font-family: arial, helvetica; font-weight: bold; border-bottom: 1px dotted #999; padding-bottom: 8px;"]
[font size="8"]Donald Trump

[br] [/font] [br]

When Trump does rallies, they only show the rally. They don't show the behind the scenes aftermath, of course they wouldn't. He and the MAGA crowd would just attempt to pass it off as fake news. because that's exactly what they would do if you showed the MAGA crowd the aftermath. Trump comes into cities like Wildwood, New Jersey and leaves behind a wrecking ball of destruction and trash and unpaid bills, and piles of garbage everywhere. Yeah cue Miley Cyrus… THEY CAME IN LIKE A WRECKING BALL!! I mean this is what you get when you elect a clown like Donald Trump. You get the whole damn circus that goes with him. So here's how it originally went down in Wildwood.






Really? And you couldn't have done a Google search to see the hours of footage from all the other Trump barfs his brain rallies? But then it takes a turn. Like what happened when they showed the aftermath of the original Woodstock Festival kind of turn. Sure, everyone had a great time, but who cleans up the trash and gets stuck with the bill? Why it's the city of Wildwood, New Jersey!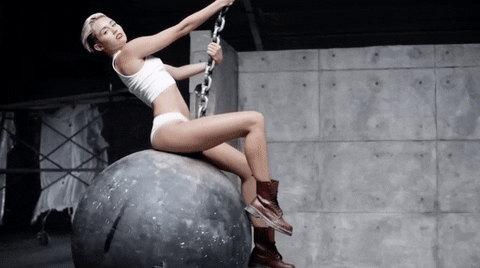 Yup, they came in like a wrecking ball all right, and they wrecked the place good! MAGA! So yeah let's show that photo for a minute. Hold your boos…



Well on the plus side, if I'm in the market for a folding chair, I know where to go! But really, trash should probably stay in the trash. And as for a MAGA rally, like I was saying, you know who gets stuck with the bill after Trump stiffs you on trash cleanup and security? Yup, the city governments, which means you, the taxpayer, get stuck cleaning up his mess!






Good question! And by the way in case you are thinking that this is an isolated incident, boy you are definitely in the wrong place here. Because there was a pro-Trump rally in one of San Francisco's most progressive neighborhoods that coincided with a rally at a women's group. And as you can imagine, things got ugly. If you want to know where all this is headed, here's a sneak peak . And something that I didn't know existed – MAGA drag. Yes, that's a thing.








[div style="padding: 20px; background-color: #ffffff; border-radius: 10px; box-shadow: 0px 2px 4px 1px #aaa;"][div style="font-family: arial, helvetica; font-weight: bold; border-bottom: 1px dotted #999; padding-bottom: 8px;"]
[font size="8"]Top 10 Investigates: Inside The Packers Cult

[br] [/font] [br]

It's time to investigate beyond the headlines. This is Top 10 Investigates!



Football is practically a religion in some areas of the country. And then in some areas of the country, religion is defined by football. And then there's the state of Wisconsin which takes the concept of football and religion to entirely new heights with their worship of the Green Bay Packers. The Packers are one of the only community controlled teams in the entire world, with the other team being Spain's FC Barcelona. But what happens when they take their love of football and religion too far? Well that's when you get this. An innocent sounding church in Green Bay, Wisconsin, run by former Packer Kabeer Gbaja-Biamila, goes by the name of Straitway Truth Ministries, has much darker and more sinister after hours that go on behind the scenes. Ultimately leading up to this incident on Christmas Eve of last year.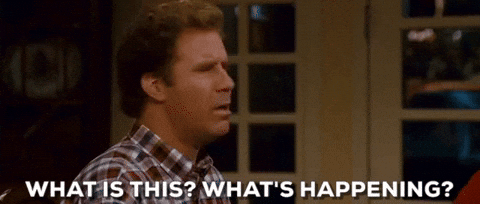 This incident raises many questions – like who was there? And who knew about the incident ahead of time? And also, what kind of fellowship ministry racks up enough weapons and ammo to take out a small army? Well, apparently Gbaja-Biamila has some friends who are very high ranking members of the church that may or may not have racked up all these weapons and ammo that were carried into the Christmas Eve pageant.






So is Straitway Truth Ministries a Christian church, a fellowship, or is it a scary Doomsday Prepper cult with apocalyptic end times fantasies? It could be one, it could be another, or it could be a combination of all of the above. But the cryptic language that Gbaja-Biamila has been using, and the fact that he's refusing to cooperate with authorities, is nothing new. In fact this could be a symptom of a much larger problem.






Yeah probably not. But here is where the story simply gets weird. Not only are there reports that a Tennessee branch of this church is supporting them (Ed. Note: A subscription service was preventing us from posting that article) , but he actually went on Youtube to describe his role in the incident in the week following. Not only does this raise more questions than answers, but why go on Youtube to do this? Why not?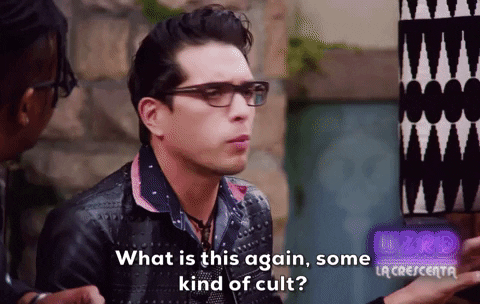 Yeah probably. That's it this week for Top 10 Investigates. Good day.




[div style="padding: 20px; background-color: #ffffff; border-radius: 10px; box-shadow: 0px 2px 4px 1px #aaa;"][div style="font-family: arial, helvetica; font-weight: bold; border-bottom: 1px dotted #999; padding-bottom: 8px;"]
[font size="8"]Holy Shit

[br] [/font] [br]

Gather around my fair brothers and sisters of Tallahassee! It's time to take a seat in the pew and pass the collection plate, for the Holy Church Of The Top 10 has convened and it's time to remind you that the holiest among us are the most full of:




My fair congregation! You know we love to talk shit on Liberty University here, and they quite frankly deserve every bit of it. For they are controlled by a very foul and evil supporter of the unholy Dark One, whose name shall *NOT* be mentioned in my church! And does it not say in our Good Book that greed is evil, and those who partake in the greed shall be punished by GAWD? Yes, our GAWD works both ways, does he not? But not the GAWD that Mr. Falwell chooses to worship, because his GAWD chooses greed and fear, and those are things that do not sit well in my church. But his Vexit plan is quite possibly insane. And here's more.






So that's it? You don't like someone you think you can just pack up and leave? Well that doesn't work in our Good Book, does it not? Can I get an amen??? Well in our Good Book it says to love your fellow man, and you should do that, rather than just secede and go somewhere else! We preach love and tolerance in my church, and not hate and division! And it's all over your guns? Is that it?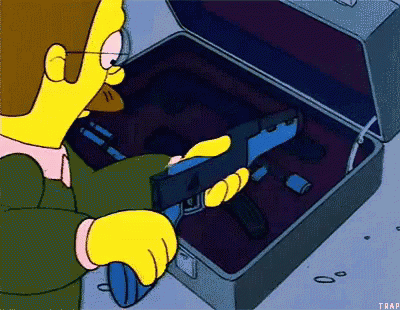 ?i

So what are the benefits? What do people expect to gain out of this ungodly and insane plan? Well there's really only just one person who stands to benefit from this. But let's sell it under the cause of your gun rights are being taken away. Because I'm sure that's what the Good LAWRD JAYSUS would want, am I not wrong? Oh no, it's the opposite of what he would have wanted!






Really, Governor? That's your best statement? They're threatening to take whole precincts away from you and Falwell's words speak for themselves? Falwell is what one might call a "snake oil salesman" – he preaches nothing but a product that doesn't really exist. He, and only he, will benefit from this proposed atrocity!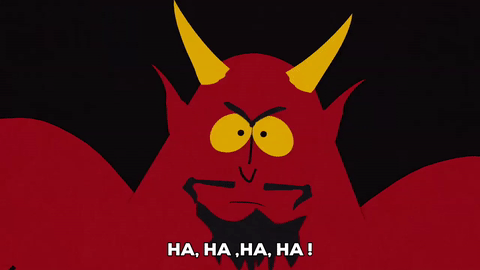 So what did we learn this week? We learned that Jerry Falwell Jr is a man that is more concerned with his own business that he will literally shake up the border in Virginia, and pander to the gun nuts to get it. And that is not what our good LAWRD JAYSUS would want, that sounds like something that Satan would want. Mass has ended, may you go in peace! That's it this week for:





[div style="padding: 20px; background-color: #ffffff; border-radius: 10px; box-shadow: 0px 2px 4px 1px #aaa;"][div style="font-family: arial, helvetica; font-weight: bold; border-bottom: 1px dotted #999; padding-bottom: 8px;"]
[font size="8"]Beating A Dead Horse: TMZ & Kobe

[br] [/font] [br]




No matter where you were last Sunday, everyone will remember where they were when they heard the news that LA Lakers legend Kobe Bryant, his daughter Gianna, and seven others were killed in that devastating helicopter crash in Calabasas, California. Me personally? I was in the bathroom and the news alert came up on my phone. I'm just saying it happens. That aside, one man who is getting a lot of shit for reporting the news is Harvey Levin, who is of course the president of everyone's favorite celebrity tabloid trash TV outlet TMZ. But the question is – how the hell did TMZ get a hold of the news about the helicopter crash before the entire world knew about it?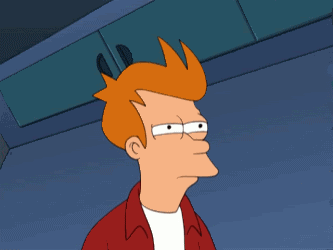 Ah, now *THIS* is a quid pro quo situation! And I like how non-chalant Harvey is with his suggestion that he "got a tip". It's kind of like the Youtube comments section of a popular video when someone just posts "FIRST!!!!" and then leaves, but not before said poster gets bombarded with a million comments that follow and point out that they weren't actually the first poster because there were 15 other comments that were posted 3 minutes after the actual video was posted. Yeah you probably got there before anyone else, but then again just because you could do it doesn't mean you should. But is anyone really shocked that TMZ got this information that quickly? Even the Chicago PD couldn't put out a press release that fast!






Seriously, even the guy who was OJ's arresting officer isn't surprised that celebrity tabloid journalism gets it first. But come on this is one that is definitely on TMZ here. But at least per the LA County Sheriff office, was it disrespectful of TMZ to do what they did? Was this the work of reporters just doing their jobs or was it the equivalent of the guy on Youtube who posts "FIRST!!!" on a popular channel?






That is a good point sir! But who really was alerted first? Was it the LAPD? Was it the FAA? Was it Kobe's family? We may never know because there's so many conflicting reports out there. Seriously, it's Kobe Bryant, the guy was a legend. And it's so weird that we're talking about him in past tense because it happened so suddenly. But does TMZ really need to be cancelled for it? Really?





No calm down, nobody is cancelling anybody yet. But let this be a lesson of how fast news travels in the social media age. The crash happened at approximately 9:00 AM last Sunday. In that half an hour, the police were able to identify who it was, and TMZ got it out there before Kobe's family was notified of what happened. And no, TMZ is *NOT* where I want to get my news from when something this horrible happens. Thank you.







[div style="padding: 20px; background-color: #ffffff; border-radius: 10px; box-shadow: 0px 2px 4px 1px #aaa;"][div style="font-family: arial, helvetica; font-weight: bold; border-bottom: 1px dotted #999; padding-bottom: 8px;"]
[font size="8"]We're All Gonna Die

[br] [/font] [br]




Hey everyone guess what? We're all gonna die!!! Woooooooooooooooooooooo!!!! Woooooooo!! Wooo. Woo. Yeah it's not really that exciting because the latest insanity surrounding the Corona Virus coming from the Wuhan region of China just won't stop. And the World Health Organization definitely isn't easing our fears into the latest super virus. But first off, let's cut through some of the bullshit. Yes, the disease can be passed from person to person. But can you pass it to your pets and vice versa? The answer is a definite no!! Come on, people have at least seen the Wes Anderson flick Isle Of Dogs, am I right? No?






Calm down dude, we're not gonna die, at least not yet. But that's what happens when you have a population that doesn't understand basic science and genetics. Why aren't those things taught in schools? If only there were someone we could ask about that sort of thing. But the real danger here is cruise ships. Yes, cruise ships. If you've been on a cruise ship in the last couple of months you might want to get yourself tested.






Yeah probably. Especially if you live in my home state of California, where a whopping 3 new cases of the virus have been confirmed. Yes, there have been over 17,000 cases confirmed. And three of them are in California. Really, are you people fucking crazy?? You currently have better odds of winning the lottery than you do of catching the Corona Virus.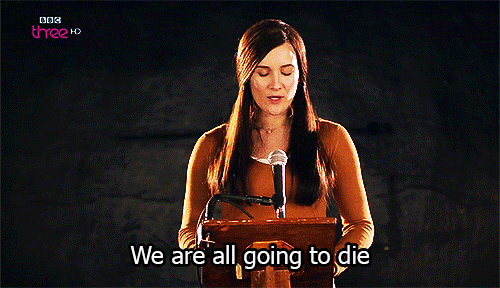 Hey, again, I said probably! And by the way in case you're wondering if we live in a period of slow news or not, let's look to New York, where the insanity is so intense that this was actually a headline. This was in the news! If you're in New York, you can rest assured that as of this week, there are *NO* confirmed cases of the Corona Virus. But that's as of this week. Sleep tight everybody!!







[div style="padding: 20px; background-color: #ffffff; border-radius: 10px; box-shadow: 0px 2px 4px 1px #aaa;"][div style="font-family: arial, helvetica; font-weight: bold; border-bottom: 1px dotted #999; padding-bottom: 8px;"]
[font size="8"]People Are Dumb

[br] [/font] [br]

Hit it!



Of course you know by now that people are people and people are dumb. And as such whenever we visit the great state of Florida, we have to do a special all Florida man edition of People Are Dumb. Look, Florida, we kid. But you do bring the crazy extra hard. And before we get into this, I want to give a shout out to the @Floridaman_ Twitter feed that really just goes beyond to keep track of all the crazy happening in the Sunshine State. Let's start with this story out of Miami. Sigh here's the thing people, we may hate Trump here and everything that he stands for. But let's condone any acts of violence against him or his properties or the people in them. That said, this story has some of everything that makes Florida insane and weird.




That's right, Dude! Next up, we go to the city of Orlando for this one. And here's the thing, if you don't have anything creative to write when you're hammered and you've got a can of spray paint, maybe the best thing to do is just walk away. But not for this guy who painted – I shit you not – the word "slur" on the bathroom wall. This is a thing that happened!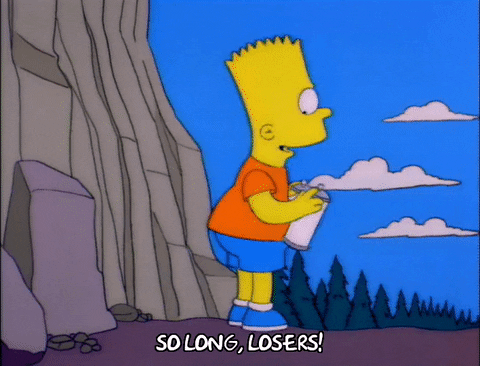 Next up, we're going to stay in the city of Orlando – what's up with Orlando this week? They're taking double doses of crazy pills! Anyway, I don't know much about boating, nor will I claim to know anything about boating, but I'm pretty sure this is not how the gas tank on a boat is supposed to operate. But it's also probably best not to get the fire department involved in your own stupidity as well.






Unless of course you have it inserted in the wrong hole. Yes, thank you sir! That's what she said! Finally – we go to South Florida and the city of Fort Lauderdale for this one. So we've all been the victims of credit and debit card fraud at some point. Because there's a lot of sleazebags out there to get their hands on your data. But this next story asks a lot of questions, namely, how does one spend $68 at Little Caesars?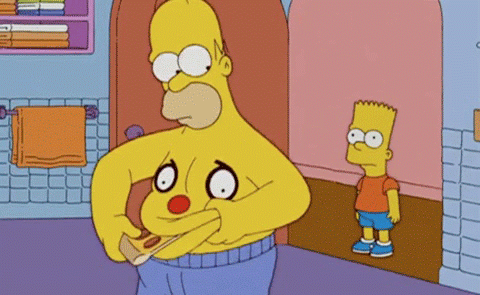 That's it this week for:




[div style="padding: 20px; background-color: #ffffff; border-radius: 10px; box-shadow: 0px 2px 4px 1px #aaa;"][div style="font-family: arial, helvetica; font-weight: bold; border-bottom: 1px dotted #999; padding-bottom: 8px;"]
[font size="8"]Keeping Up With The Candidates Ep. 22: The Iowa Caucuses

[br] [/font] [br]




Welcome back to our 2020 voters' guide Keeping Up With The Candidates! Yes, in this guide we keep all of the news, candidates, issues and polls into one handy place! Last week, we contemplated controversial podcaster Joe Rogan's endorsement of Bernie Sanders. This week, the Iowa Caucuses are underway! And who won the Iowa Caucuses? The correct answer is that nobody really knows. It's absolute chaos down there in Des Moines. As of right now – it's Wednesday at 2:00 PM, yeah it's still polling at 0%. Bernie's camp is saying that he won, Mayor Pete's camp is saying that he won, it could be anyone's game at this point. So what gives, Iowa? You had one job!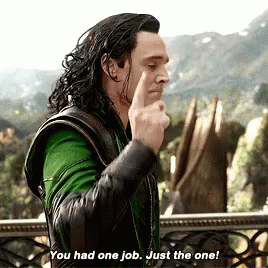 You tell 'em, Loki! So the fact of the matter is that Iowa reigns in chaos right now and the master of disaster Donald J. Trump rakes in 97% of the republican vote, which is still dwindling in numbers even as we speak. And don't vote by a fucking app on your smart phone, people. There's some things that just should not be done by phone, and voting is one of them! Talk about phoning it in, literally in this case!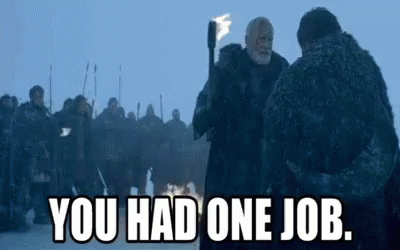 Yes, literally one job! And people wonder what the hell is going on with the opposition to Donald J. Trump? Well here's the thing – if you're going to vote by a smartphone app, you're gonna get hacked, I'm just saying it happens. And it doesn't take a doctorate in IT to figure that one out! So how could this have happened? Well, here's the thing – DON'T VOTE BY APP!!! It's that fucking simple. If it sounds like a bad idea it probably is!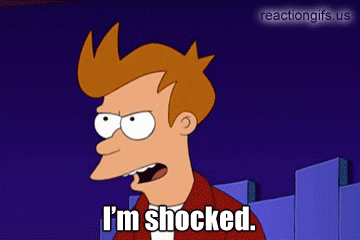 So with that disaster in mind, who really won Iowa? Well it's hard to say especially when they're moving onto Nevada, and with 0% of the vote in, there's well, every candidate saying that they won the election, but none have been more vocal about it than Mayor Pete Buttigieg, you know, our good friend from South Bend, Indiana. Yeah, I think you might want to wait until we actually have a vote tallied there, Mayor Pete.






[font size="4"]Next Week:[/font]

Next week, assuming that we sort through this madness, we will tell you the results of the Nevada poll, or we might tell you that voting by app is a bad idea. But probably some of both.



[font size="8"]And Now This:[/font]
[font size="8"]The Dirty Heads[/font]

Ladies and gentlemen, my next guest is a really awesome reggae band from Newport Beach, CA, you can see them at the One Love Festival at the Queen Mary on Feb 7th. Playing their song "Fear And Love" from their album "Super Moon", give it up for the Dirty Heads!





Thank you Tallahassee! This was fun! We are off to Nashville, next! See you next week!


Credits

Host: Initech
Top 10 Conservative Idiots Recorded In Front Of Live Audience At: University Of Central Florida, Tallahassee, FL
Special Thanks To: UCF
Holy Shit Gospel Choir: UCF Choir Club, Tallahassee, FL
Images: All images copyright belongs to respective copyright holders.
Videos: All videos copyright belongs to respective copyright holders
Articles: All article content copyright belongs to respective copyright holders
Writing: Top 10 Writing Department
Graphics: Top 10 Graphics Department
Research: Top 10 Research Department
Lighting & Stage Props: Top 10 Lighting Department
Legal: Top 10 Legal Department
Advertising: Top 10 Advertising Department
HR: Top 10 Human Resources Department
Initech's Wardrobe Provided By: JAB Inc.
Wheel Of Corruption By: Studio 1 Stage Props, Burbank, CA
The Dirty Heads Appear Courtesy Of: Five Seven Music
Management: Initech Productions, CCC Management
Follow The Top 10 On Twitter at: @10Idiots
New! Follow The Holy Church Of The Top 10 On Twitter: @churchoftop10
Questions? Comments? Complaints? Hate mail? E-mail The Top 10 at: [email protected]



Initech Productions: Yes, We Got The Memo


3 replies, 1157 views
Replies to this discussion thread
3 replies
Author
Time
Post

Top 10 Conservative Idiots #8-5: They Came In Like A Wrecking Ball Edition

[View all]

Top 10 Idiots
Feb 2020
OP
malaise
Feb 2020
#1
Top 10 Idiots
Feb 2020
#2
malaise
Feb 2020
#3