Sun Mar 17, 2019, 10:15 AM
Algernon Moncrieff (5,427 posts)
11-foot wall of water: One dam breaks, three counties suffer [View all]
Lincoln Journal Star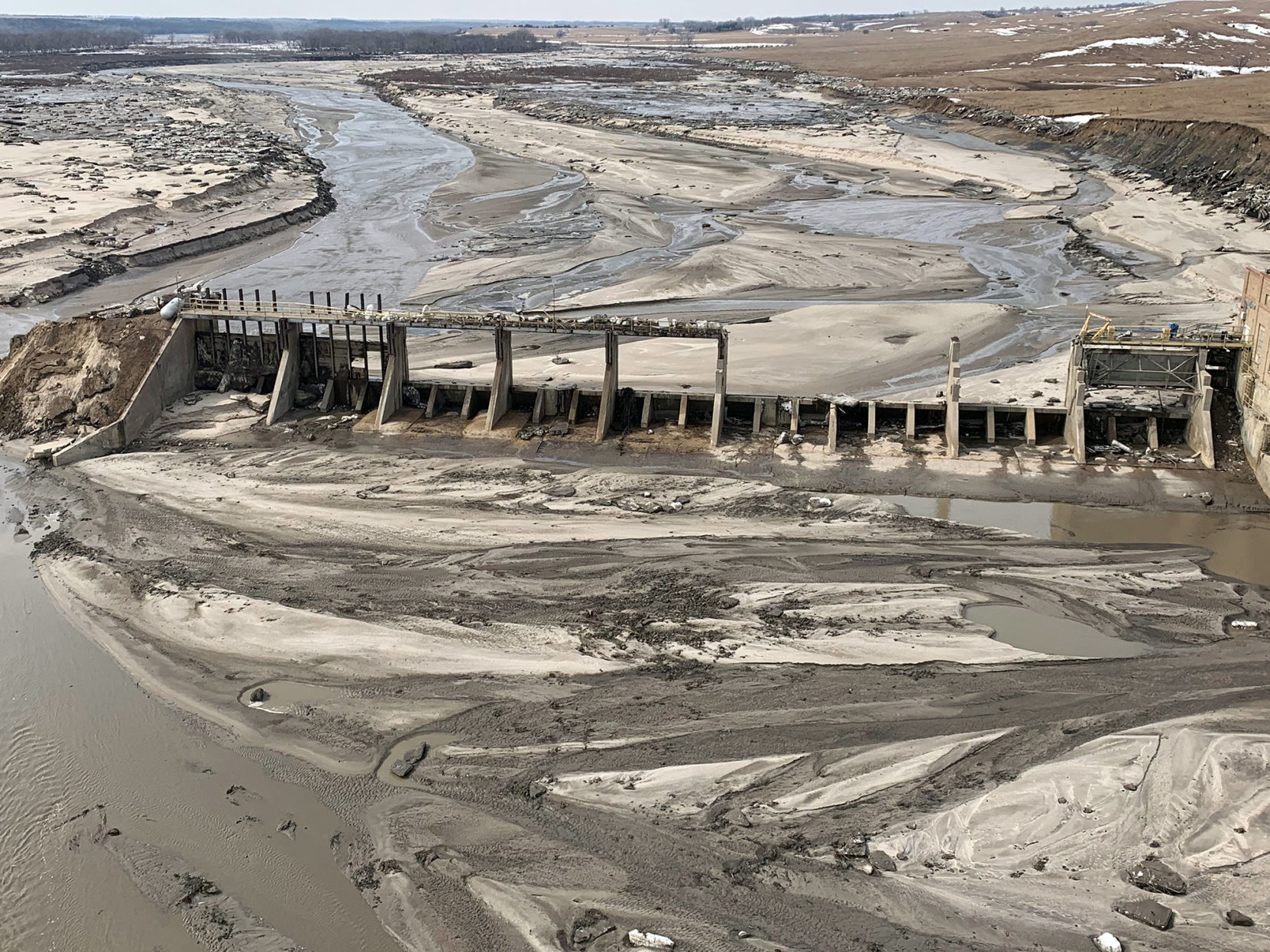 Earlier, the Niobrara had been running at 5 or 6 feet of gauge height. After it broke through the dam, it measured nearly 17.5 feet. It wasn't a gradual increase, either.

"It started a really fast rise," he said. "There was an 11-foot wave that rolled through."

And in its wake, three Nebraska counties would learn how that much moving water can become immediately destructive and potentially deadly. How it can cause instant pain and long-term suffering. How it can harm not only those in its path, but those living miles away.

First, the wave swept away a section of U.S. 281, a nearby riverside saloon and at least one home, possibly occupied. And it continued downstream, barreling toward the town of Niobrara — and its mouth at the Missouri River — about 40 miles away.
48 replies, 6362 views
Replies to this discussion thread
48 replies
Author
Time
Post

11-foot wall of water: One dam breaks, three counties suffer

[View all]

Algernon Moncrieff
Mar 2019
OP
hatrack
Mar 2019
#1
Algernon Moncrieff
Mar 2019
#4
Wellstone ruled
Mar 2019
#7
ewagner
Mar 2019
#11
IthinkThereforeIAM
Mar 2019
#17
hatrack
Mar 2019
#24
Sherman A1
Mar 2019
#2
WhiteTara
Mar 2019
#3
malaise
Mar 2019
#5
Algernon Moncrieff
Mar 2019
#15
malaise
Mar 2019
#22
Algernon Moncrieff
Mar 2019
#46
Ms. Toad
Mar 2019
#21
malaise
Mar 2019
#28
Ms. Toad
Mar 2019
#31
malaise
Mar 2019
#38
PatSeg
Mar 2019
#6
Botany
Mar 2019
#13
PatSeg
Mar 2019
#18
Hekate
Mar 2019
#33
PatSeg
Mar 2019
#37
malaise
Mar 2019
#39
PatSeg
Mar 2019
#40
MyOwnPeace
Mar 2019
#8
PatSeg
Mar 2019
#19
KY_EnviroGuy
Mar 2019
#9
erronis
Mar 2019
#12
KY_EnviroGuy
Mar 2019
#30
Igel
Mar 2019
#27
KY_EnviroGuy
Mar 2019
#34
Hermit-The-Prog
Mar 2019
#10
SCVDem
Mar 2019
#14
MyOwnPeace
Mar 2019
#23
B Stieg
Mar 2019
#16
ancianita
Mar 2019
#20
Ms. Toad
Mar 2019
#35
ancianita
Mar 2019
#41
Ms. Toad
Mar 2019
#45
Algernon Moncrieff
Mar 2019
#48
Algernon Moncrieff
Mar 2019
#47
Pepsidog
Mar 2019
#25
Hortensis
Mar 2019
#26
Ms. Toad
Mar 2019
#29
Sunlei
Mar 2019
#32
hatrack
Mar 2019
#36
Sunlei
Mar 2019
#43
frogmarch
Mar 2019
#42
Sunlei
Mar 2019
#44