Mon Jan 14, 2019, 01:21 PM
ProudLib72 (14,260 posts)
We Need a Better Name for Rump Cultists [View all]
They easily twisted HRC's term "deplorable" to their advantage: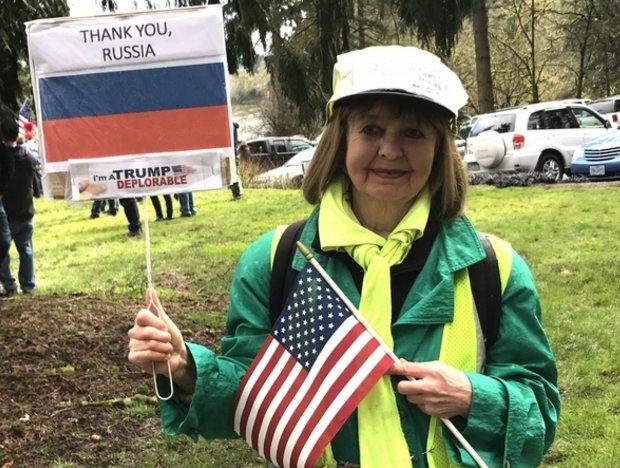 We need a name that they refuse to accept, something they absolutely cannot stand.
I can think of a few: "Racist Fuckwads", "Russian Sectarians", "Shitstains of Humanity"
Sorry, but I don't believe "Cult 45" is offensive enough to them, and maybe it's better to have a term that dissociates them from the Rump. That way they alone bear the full force of responsibility for being racist fuckwads.
Ideas? Suggestions?
61 replies, 1055 views
Replies to this discussion thread
61 replies
Author
Time
Post

We Need a Better Name for Rump Cultists

[View all]

ProudLib72
Jan 14
OP
maryellen99
Jan 14
#1
Guilded Lilly
Jan 14
#5
central scrutinizer
Jan 14
#37
underpants
Jan 14
#2
ProudLib72
Jan 14
#24
underpants
Jan 14
#27
ProudLib72
Jan 14
#30
flotsam
Jan 14
#57
Xipe Totec
Jan 14
#3
bdamomma
Jan 14
#4
Eliot Rosewater
Jan 14
#11
bdamomma
Jan 14
#15
Hermit-The-Prog
Jan 14
#6
Downtown Hound
Jan 14
#7
ProudLib72
Jan 14
#32
Downtown Hound
Jan 14
#35
scheming daemons
Jan 14
#8
Adrahil
Jan 14
#19
phylny
Jan 14
#23
flibbitygiblets
Jan 14
#28
Eliot Rosewater
Jan 14
#9
ProudLib72
Jan 14
#25
Raster
Jan 14
#10
TygrBright
Jan 14
#12
MontanaMama
Jan 14
#17
ProudLib72
Jan 14
#33
imanamerican63
Jan 14
#13
BigmanPigman
Jan 14
#18
lunatica
Jan 14
#14
ProudLib72
Jan 14
#26
unblock
Jan 14
#16
sagetea
Jan 14
#20
SWBTATTReg
Jan 14
#21
llmart
Jan 14
#22
lame54
Jan 14
#29
Moostache
Jan 14
#31
mac56
Jan 14
#34
peggysue2
Jan 14
#36
ProudLib72
Jan 14
#39
peggysue2
Jan 14
#43
TwistOneUp
Jan 14
#38
TwistOneUp
Jan 14
#40
Basic LA
Jan 14
#41
TeamPooka
Jan 14
#42
sagesnow
Jan 14
#56
Xipe Totec
Jan 14
#44
ProudLib72
Jan 14
#48
Xipe Totec
Jan 14
#58
crazycatlady
Jan 14
#45
X_Digger
Jan 14
#46
ProudLib72
Jan 14
#49
OilemFirchen
Jan 14
#47
Wounded Bear
Jan 14
#50
ProudLib72
Jan 14
#52
muntrv
Jan 14
#51
liberal N proud
Jan 14
#53
Sedona
Jan 14
#54
ProudLib72
Jan 14
#55
lunasun
Jan 14
#59
Cartaphelius
Jan 14
#60
FiveGoodMen
Jan 15
#61