Mon Nov 19, 2018, 02:16 PM
Celerity (19,467 posts)
Maxine Waters wants to investigate Trump, but her party may resist [View all]
More moderate Democrats fear that oversight investigations will be a distraction or cause political blowback for the party.
https://www.politico.com/story/2018/11/19/maxine-waters-investigate-trump-1000430?nname=playbook&nid=0000014f-1646-d88f-a1cf-5f46b7bd0000&nrid=0000014e-f0fa-dd93-ad7f-f8ffe0400000&nlid=630318
Rep. Maxine Waters is running into an unexpected obstacle in her bid to investigate a president who has mocked her as a "low IQ person": members of the California Democrat's own party.
Waters, the incoming chairwoman of the House Financial Services Committee, has promised to follow the "Trump money trail," targeting the Trump Organization's hundreds of millions in loans from Deutsche Bank, the German lender that has been under scrutiny in connection with Russian money laundering. But the committee has a handful of moderates who worry that such aggressive moves will backfire.
"The American people will understand thoughtful, well-grounded investigations," said Rep. Jim Himes, a Connecticut Democrat. "But they will bridle at investigations that seem overtly political." That tension between cautious Democrats and those who want to train their subpoena firepower at the White House is being repeated throughout the House, as establishment veterans face off against progressives out for revenge against President Donald Trump.
While much of the base wants lawmakers to take on Trump and big corporations that have benefited from his tax cuts and deregulation, more moderate members fear that oversight investigations will be a distraction or cause political blowback for the party. They want to see a policy focus instead and don't want to be pulled too far to the left.
snip
Jim Himes' main contributors the last year (for full disclosure purposes)
https://www.opensecrets.org/members-of-congress/summary?cid=N00029070&cycle=2018&type=C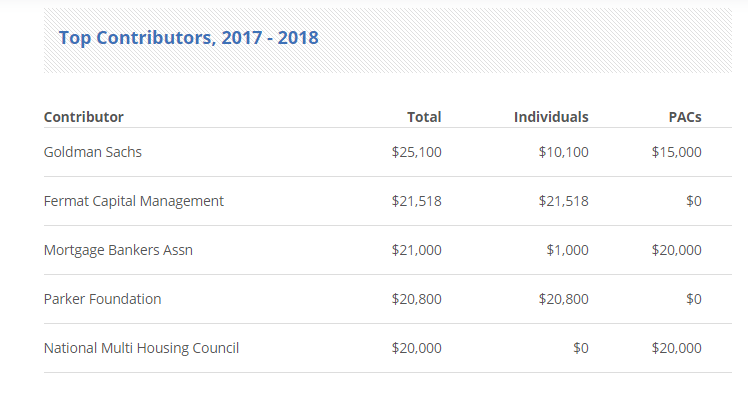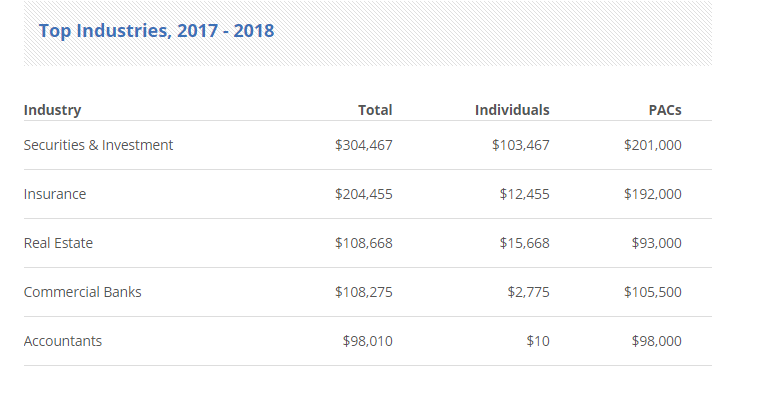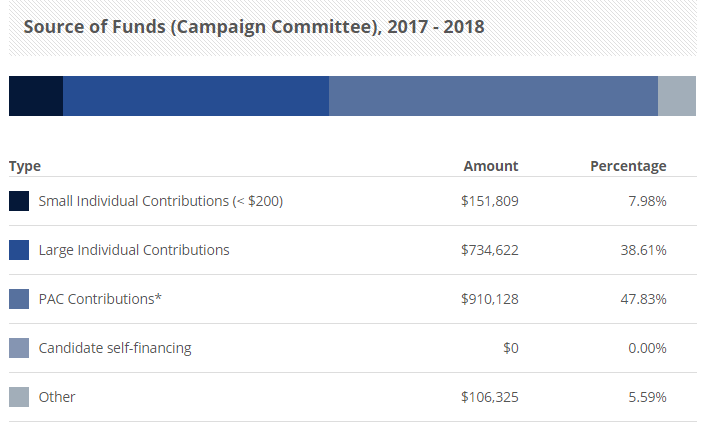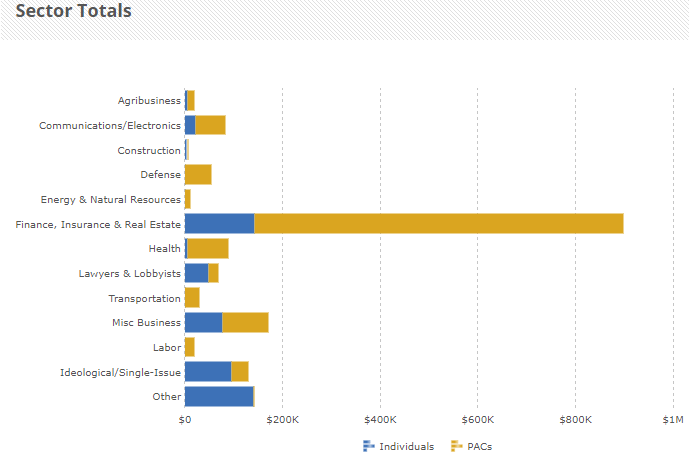 Rep. Jim Himes: Top 3 Democratic Leaders in Late 70s Is 'A Problem'
https://www.rollcall.com/news/politics/rep-jim-himes-top-3-democratic-leaders-late-70s-problem
New Democrat Coalition chairman won't say whether he'll back Pelosi for speaker
Once Pelosi loyalists, some CT Dems now weighing support for her leadership
https://ctmirror.org/2018/11/14/pelosi-loyalists-ct-dems-now-weighing-support-leadership/
snip
Rep. Jim Himes, D-4th District, said he and more than 60 other members of a centrist group of Democrats called the New Democrat Coalition, which includes Courtney and retiring Rep. Elizabeth Esty, D-5th District, also want to hear from Pelosi about her agenda for the next Congress before they make a decision on whom they will support.
"I haven't made any commitments on any level," of House leadership, Himes said.
Himes hopes to chair the House Intelligence Committee in the next Congress. Rep. Adam Schiff, D-Calif., is the highest-ranking Democrat on that committee, which is expected to reopen the investigation into Russian election interference during the 2016 campaign and conduct other probes of the Trump administration next year.
However, the intelligence panel is a special congressional committee whose membership is term limited and Schiff would need a waiver – from the House Speaker — to stay on the panel and become its chairman.
snip
14 replies, 1542 views
Replies to this discussion thread
14 replies
Author
Time
Post

Maxine Waters wants to investigate Trump, but her party may resist

[View all]

Celerity
Nov 2018
OP
Power 2 the People
Nov 2018
#1
Caliman73
Nov 2018
#8
Me.
Nov 2018
#2
Celerity
Nov 2018
#4
empedocles
Nov 2018
#3
Celerity
Nov 2018
#6
brush
Nov 2018
#5
Small-Axe
Nov 2018
#7
JT45242
Nov 2018
#9
Celerity
Nov 2018
#11
lilactime
Nov 2018
#10
YOHABLO
Nov 2018
#12
spanone
Nov 2018
#13
Hortensis
Nov 2018
#14