Wed Oct 24, 2018, 06:05 PM
jberryhill (62,444 posts)
Note to Bomber: You don't need a $6.00 Wal-Mart clock on a mail bomb [View all]
So, this is purported to be one of the devices in question:
Among the many "What's Wrong With This Picture?" things that is obvious to anyone with a nodding acquaintance with how almost anything works, is the clock.
A "mail bomb" is a bomb you send through the mail, in the hope that you will blow someone up when it is opened at its destination. It is, of course, utterly pointless to send mail bombs to persons who do not open their own packages in the first place - i.e. to a corporate mail room or to a figure with Secret Service protection. Because they are never going to open their own packages, and the only thing you are going to do is to create alarm.
In other words, sending a mail bomb to the Clintons, CNN, the Obamas or George Soros is a pointless idea in the first place, since none of them open their own mail. Heck, I run a fairly insignificant small business and *I* don't even open my own mail. So, even if your package was delivered and went off as hoped, you wouldn't have any realistic chance of actually harming the person in question.
Now, the other thing about a "mail bomb" is that you want the device to be triggered by the package being opened and/or the object being removed. There are a lot of ways to do that - mechanical, optical, and so on. The basic idea is that you want to close an electrical contact when the device is about to be discovered.
One thing you certainly DO NOT WANT TO USE to trigger your device, is a TIMER.
Time bombs are great for bombs that you want to go off at a particular time, and you can use all kinds of timers for time bombs. Cheap electric alarm clocks are nice, since you don't have to rig up a lot of special circuitry, but you can just use the wires to the alarm speaker to close a relay or other switch to a larger battery to fire your igniter or cap.
However, that's kind of pointless for a mail bomb. Because, again, if you are interested in taking out the recipient of the package at the time they receive it and open it, then you
HAVE NO IDEA WHEN THAT IS GOING TO HAPPEN
. So, using a timer of any kind is beside the point.
I gather the idea here was to send someone a package and to helpfully let them know what time it is when they open it?
https://www.walmart.com/ip/LCD-Digital-Table-Car-Dashboard-Desk-Electronic-Clock-Date-Time-Calendar-Display-LCD-Digital-Clock-Table-Clock/640253786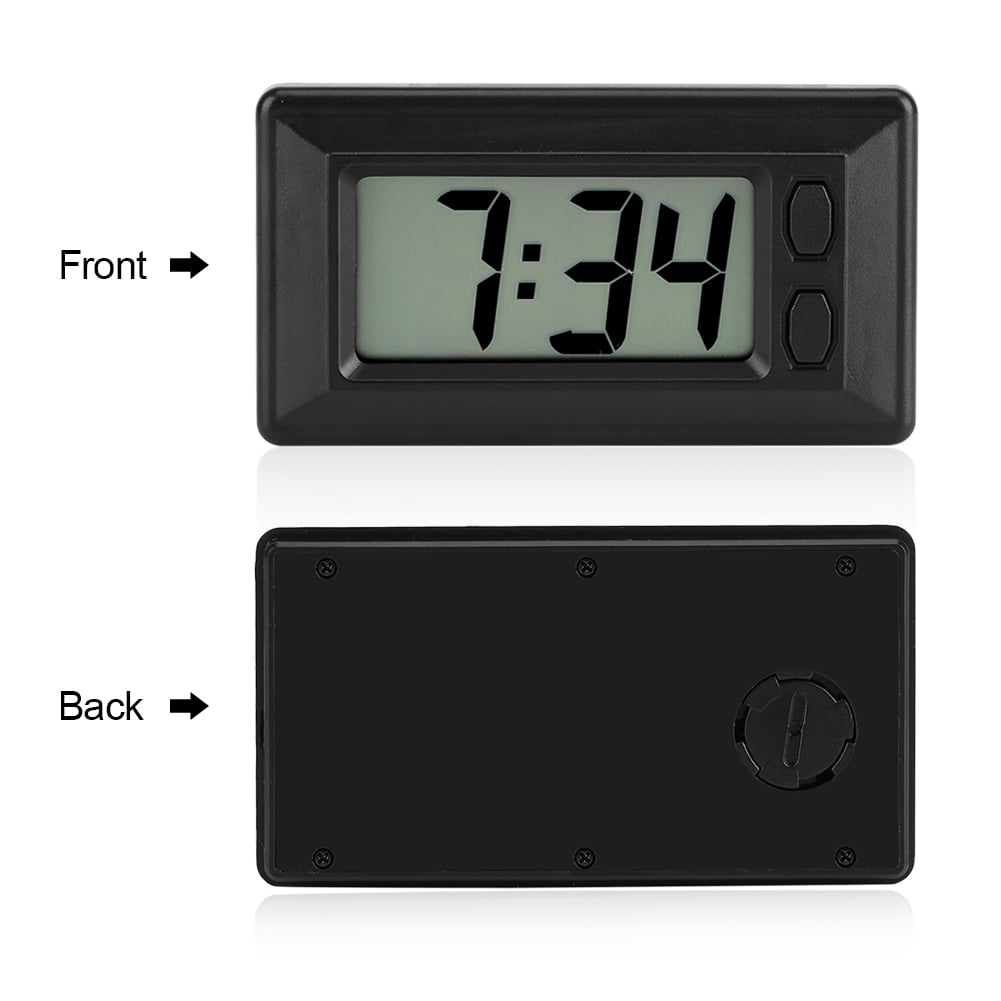 That cheap clock, which is the one used as you can tell from the shape and location of the buttons and the bezel, doesn't even HAVE an alarm function.
This device was built for show.
48 replies, 3604 views
Replies to this discussion thread
48 replies
Author
Time
Post

Note to Bomber: You don't need a $6.00 Wal-Mart clock on a mail bomb

[View all]

jberryhill
Oct 2018
OP
More_Cowbell
Oct 2018
#1
jberryhill
Oct 2018
#3
OilemFirchen
Oct 2018
#5
jberryhill
Oct 2018
#10
OilemFirchen
Oct 2018
#11
jberryhill
Oct 2018
#21
pnwmom
Oct 2018
#6
jberryhill
Oct 2018
#7
pnwmom
Oct 2018
#9
jberryhill
Oct 2018
#14
pnwmom
Oct 2018
#19
jberryhill
Oct 2018
#23
pnwmom
Oct 2018
#24
jberryhill
Oct 2018
#25
pnwmom
Oct 2018
#26
jberryhill
Oct 2018
#33
pnwmom
Oct 2018
#35
Ms. Toad
Oct 2018
#39
pnwmom
Oct 2018
#40
Ms. Toad
Oct 2018
#47
pnwmom
Oct 2018
#48
janx
Oct 2018
#2
dchill
Oct 2018
#4
lpbk2713
Oct 2018
#8
jberryhill
Oct 2018
#17
Hekate
Oct 2018
#12
betsuni
Oct 2018
#13
panader0
Oct 2018
#15
jberryhill
Oct 2018
#18
panader0
Oct 2018
#20
Takket
Oct 2018
#16
sarisataka
Oct 2018
#22
pnwmom
Oct 2018
#27
anarch
Oct 2018
#31
xor
Oct 2018
#43
yardwork
Oct 2018
#28
The Velveteen Ocelot
Oct 2018
#29
PubliusEnigma
Oct 2018
#30
spanone
Oct 2018
#32
joshcryer
Oct 2018
#34
defacto7
Oct 2018
#36
Vinnie From Indy
Oct 2018
#37
dawg day
Oct 2018
#38
The Velveteen Ocelot
Oct 2018
#41
xor
Oct 2018
#44
The Velveteen Ocelot
Oct 2018
#45
jberryhill
Oct 2018
#46
bigtree
Oct 2018
#42