Thu Jun 28, 2018, 03:50 PM
spicysista (1,623 posts)
Fight Like Grandma [View all]
I'm not sure, but I don't think I've ever felt this way before. The first time I was old enough to vote, the teenaged me watched Bush and the SCOTUS silence my voice (my vote). I was upset, but things were so close that I wasn't sure of an outright theft. I thought, next time.....we'll make the margins even bigger. I've seen people gunned down in the streets by law enforcement, captured on film no less, all to have no charges filed. I thought, we'll vote their asses out next time and get a DA that sides with the people. Today, my home city has it's first black female mayor. She ran on social justice and police reform.
But today......I am shaken. Utterly and completely. My humanity and the humanity of my fellows should never be up for referendum. A woman's autonomy over her body should not be up for referendum. It's ridiculous to say, "this was decided last November". What, exactly, was decided last November?
If you are saying that women are going to go back to the alley......that my gay friends are no longer going to be able to marry the loves of their lives......that my 3 beautiful sons and goddess of a daughter will be second class citizens........our friends may not be able to worship (or not) in peace.........that you are going to continue to separate children from their families...........that we are going to go back to your messed up old and out dated definition of family......of love.......!?!
This is not acceptable. I'm not sure how to make this clear. You see, our laws and rules only work when a critical mass of the populace believes that they are fair and evenly enforced. I'm not talking about violence, at least not on behalf of the citizens. History shows us that law enforcement traditionally goes that route. I'm talking about civil disobedience.....ALL THE TIME. Like, welcome to the 60's, all the time. Well, at least dolt did MAGA. He brought us back to the 60's.
Even my grandmother (I call her Momo) was talking about marching this morning when I called her. She was not sad or even hurt. She was ready! I'm trying to be like her.
My grandmother has survived so much. More than she will ever share with me. If she can look to the future, having already waded through so much, so can I.
Like my grandmother, we too will persevere. Get mad, but get activated. Organize and connect. Step outside of the virtual world and into the real. Talk to people and find out what's going on in your local area. The Kochs started off by targeting school boards and city councils. Let's meet them there. Education is our bailiwick. Don't give an inch, ANYWHERE. Fight! We're on the side of right, not them. Fight for your friends! Fight for your kids! Fight for your ancestors! Fight for those that have already given so much! Fight because it's your damned turn! Woman up, man up, person up and fight! Like Momo, Fight!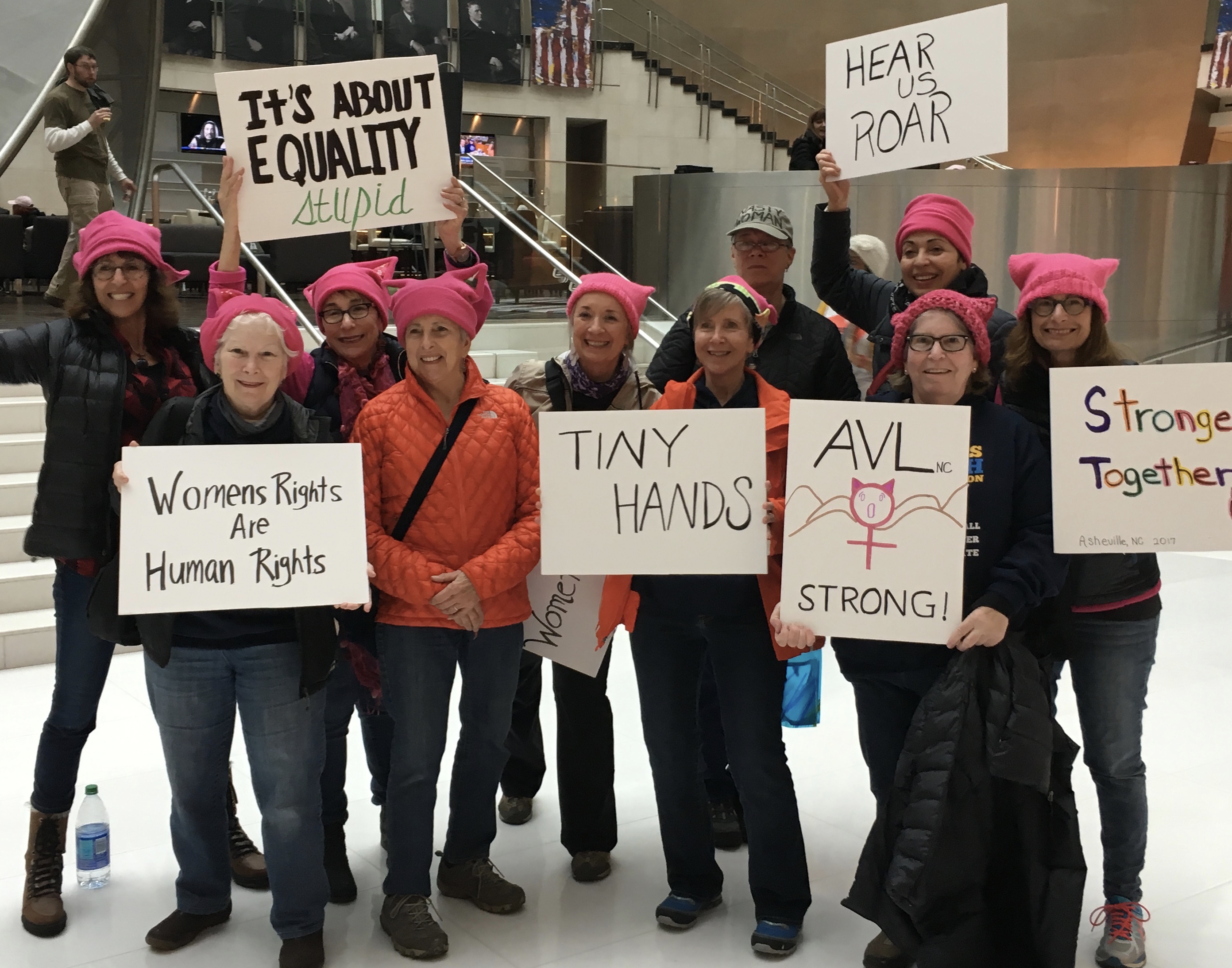 In peace and love......fight on.
5 replies, 1173 views
Replies to this discussion thread
5 replies
Author
Time
Post

Fight Like Grandma

[View all]

spicysista
Jun 2018
OP
Hekate
Jun 2018
#1
spicysista
Jun 2018
#2
Hekate
Jun 2018
#3
spicysista
Jun 2018
#4
Hekate
Jun 2018
#5