Page: 1
real Cannabis calm
real Cannabis calm's Journal
Profile Information
Name: NMI
Gender: Do not display
Current location: Albuquerque, NM
Member since: Fri Mar 1, 2019, 12:36 AM
Number of posts: 1,124

Journal Archives
The Weekly Alibi, Albuquerque, NM
Zoning, Guns, Traffic and Parties
The Guns
While the recently proposed gun legislation was not on the agenda, that did not stop folks from showing up to speak both for and against the three bills that would ban firearms from being carried into city government buildings, make it a misdemeanor for guns to be left unsecured and unattended and broaden the city's school shooting bill to include threats made to any public or government building.
One speaker proudly encouraged Burque gun owners to blatantly disobey these laws if passed
because of the perceived unconstitutionality of messing with the Second Amendment. Another speaker reminded the crowd that the Second Amendment was written about single load muskets, not any of the high capacity magazine, automatic weapons of today.
https://alibi.com/news/59570/Zoning-Guns-Traffic-and-Parties.html
Apple pulls police-tracking app used by Hong Kong protesters after consulting authorities
The decision plunges Apple into the increasingly fraught political tension between China and protesters in Hong Kong.
Oct. 10, 2019, 3:16 AM MDT
By Reuters
SAN FRANCISCO/HONG KONG — Apple Inc has removed an app that helped Hong Kong protesters track police movements, saying it was used to ambush law enforcement — a move that follows sharp criticism of the U.S. tech giant by a Chinese state newspaper for allowing the software.
The decision to bar the HKmap.live app, which crowdsources the locations of both police and protesters, from its app store plunges Apple into the increasingly fraught political tension between China and the protesters that has also ensnared other U.S. and Hong Kong businesses.
Apple had only just last week approved the app after rejecting it earlier this month. The Chinese Communist Party's official newspaper on Tuesday called the app "poisonous" and decried what it said was Apple's complicity in helping the Hong Kong protesters.
https://www.nbcnews.com/news/world/apple-pulls-police-tracking-app-used-hong-kong-protesters-after-n1064506
The freedom of 'South Park'
China eradicated video and discussion of "South Park" from the country's major platforms this week, after an episode of the cartoon took aim at Beijing's censorship.
A show known for raunchy satire and the delight it takes in offending large groups of people has had such scuffles before.
Source: New York Times "Morning Briefing."
Somehow, due to most content, I doubt that the cartoon South Park lost many viewers in China

SPUTNIK 1: CBS NEWS SPECIAL REPORT ON TV, October 6 1957

Sputnik 1 (Простейший Спутник-1) was the first artificial Earth satellite. The Soviet Union launched it into an elliptical low Earth orbit on 4 October 1957. It orbited for three weeks before its batteries died, then continued to orbit silently for two more months before falling back into the atmosphere. It was a 58 cm (23 in) diameter polished metal sphere, with four external radio antennas to broadcast radio pulses. Its radio signal was easily detectable, even by radio amateurs.

Essentially, this launch began the Space Race between the USA and USSR, which is a much better way for nations to compete than building nuclear weapons.
Trinity was the code name of the first detonation of a nuclear device.
The code name "Trinity" was assigned by J. Robert Oppenheimer, the director of the Los Alamos Laboratory, the code-name was inspired by the poetry of John Donne. The test was of an implosion-design plutonium device, informally nicknamed
The Gadget
and employed same design as the Fat Man bomb later detonated over Nagasaki, Japan, on August 9, 1945.
The first nuclear test was conducted by the United States Army at 5:29 a.m. on July 16, 1945, as part of the Manhattan Project. The test was conducted in the Jornada del Muerto desert about 35 miles (56 km) southeast of Socorro, New Mexico, on what was then the USAAF Alamogordo Bombing and Gunnery Range, now part of White Sands Missile Range.The United States was also the first nation to detonate two nuclear weapons over the Japanese cities of Hiroshima and Nagasaki on August 6 and 9, 1945, respectively, which ended WWII.
In the immediate post-World War II era, the US and USSR both started rocket research programs based on the German wartime designs, especially the V-2. This competition in development of nuclear weapons became known as the Cold War. In the US, each branch of the military started its own programs, leading to considerable duplication of effort. In the USSR, rocket research was centrally organized, although several teams worked on different designs. Early designs from both countries were short-range missiles, like the V-2, but improvements quickly followed.
Operation Hurricane
was the first test of a British atomic device. This plutonium implosion device was detonated on 3 October 1952 in the lagoon in the Monte Bello Islands in Western Australia. With the success of Operation Hurricane, Britain became the third nuclear power after the United States and the Soviet Union.
During the Second World War, Britain commenced a nuclear weapons project, known as Tube Alloys. But the 1943 Quebec Agreement merged it with the American Manhattan Project. Several key British scientists worked on the Manhattan Project,
In the USSR, early development was focused on missiles able to attack European targets. This changed in 1953 when Sergei Korolyov was directed to start development of a true
Intercontinental Ballistic Missile (ICBM)
able to deliver newly developed hydrogen bombs. Given steady funding throughout, the R-7 developed with some speed. The first launch took place on 15 May 1957 and led to an unintended crash 400 km (250 mi) from the site. The first successful test followed on 21 August 1957; the R-7 flew over 6,000 km (3,700 mi) and became the world's first ICBM. The first strategic-missile unit became operational on 9 February 1959 at Plesetsk in north-west Russia.
Gerboise Bleue (French: [ʒɛʁbwaz blø],
blue jerboa
was the name of the first French nuclear test. It was an atomic bomb detonated near Reggane, in the middle of the Algerian Sahara desert on 13 February 1960, during the Algerian War, from 1954 until 1962. General Pierre Marie Gallois was instrumental in the endeavor, and earned the nickname of père de la bombe (father of the A-bomb.)
Gerboise is the French word for jerboa, a desert rodent found in the Sahara. The following three bombs detonated near Reggane were named respectively "white" (Gerboise Blanche), "red" (Gerboise Rouge), and "green" (Gerboise Verte).
The SM-65 Atlas was the first operational intercontinental ballistic missile (ICBM) developed by the United States and the first member of the Atlas rocket family. It was built for the U.S. Air Force by the Convair Division of General Dynamics, at an assembly plant located in Kearny Mesa (north of San Diego). Atlas became operational as an ICBM in October 1959 and was quickly obsoleted by new development, being retired as a missile by 1965.
Project 596, originally named by the US intelligence agencies Chic-1, is the codename of the first nuclear weapons test conducted by the People's Republic of China.
It was detonated on October 16, 1964, at the Lop Nur test site. It was a uranium-235 implosion fission device made from weapons-grade uranium (U-235) enriched in a gaseous diffusion plant in Lanzhou. The bomb had a yield of 22 kilotons, comparable to the Soviet Union's first nuclear bomb RDS-1 in 1949. With the test, China became the fifth nuclear power. This was the first of 45 total nuclear tests China has conducted to date, all of which occurred at the Lop Nur test site.
At this time, each nation - mentioned above - has developed various, diverse nuclear weapons platforms. And all of these countries have so many nuclear weapons that a small fraction of their arsenal could destroy the Earth several times over. Many individuals, groups and less-developed nations would pay a fortune for just one of these nuclear weapons. And then, they would use it in the most irresponsible and dangerous method imaginable. The USA, China, Russia, England and France spend unbelievable amounts of money to store and guard these weapons, along with the additional expense of protecting the secrets on ways to build them.
Women protesting, during the Cuban Missile Crisis:
'Don't you do it': Reports detail shooting by FBI agent
BY MATTHEW REISEN / JOURNAL STAFF WRITER
Wednesday, October 2nd, 2019 at 10:36pm
Lorraine Hardy, an off-duty FBI agent, anxiously told a 911 dispatcher her ex-boyfriend was stalking her and waiting beside her truck in the parking lot.
While on the phone, Hardy yelled, "Don't you do it," before gunfire erupted and the line went dead.
Within seconds, another call came in to report that a shooting inside a crowded brewery has caused a flood of people to flee frantically into the parking lot. Inside, 43-year-old Cody Wrathall lay in a puddle of blood with two pistols nearby, one still in its leather holster. The man who shot him, off-duty FBI agent Eric Bruce, tried to stop the bleeding before help arrived.
Just after 8 p.m., police responded to the shooting at Nexus Brewery, near Interstate 25 and Montgomery NE, and found Wrathall on the ground, covered in blood. Several people inside the brewery had their hands up in the air as officers walked in with guns drawn...
Hardy told responding officers that she and Bruce, a fellow agent, had met for dinner at the brewery when Wrathall unexpectedly showed up, sat at their table and threatened them. She said Wrathall then went to the parking lot, returned with a gun and pointed it at her and said, "Let's have a gunfight."
https://www.abqjournal.com/1373829/dont-you-do-it-reports-detail-shooting-by-fbi-agent.html
"Hello, I'm a Smith and Wesson 38 Special, about to be legally sold at the
Rocky Mountain Albuquerque Gun Show, at the New Mexico Fairground, next month."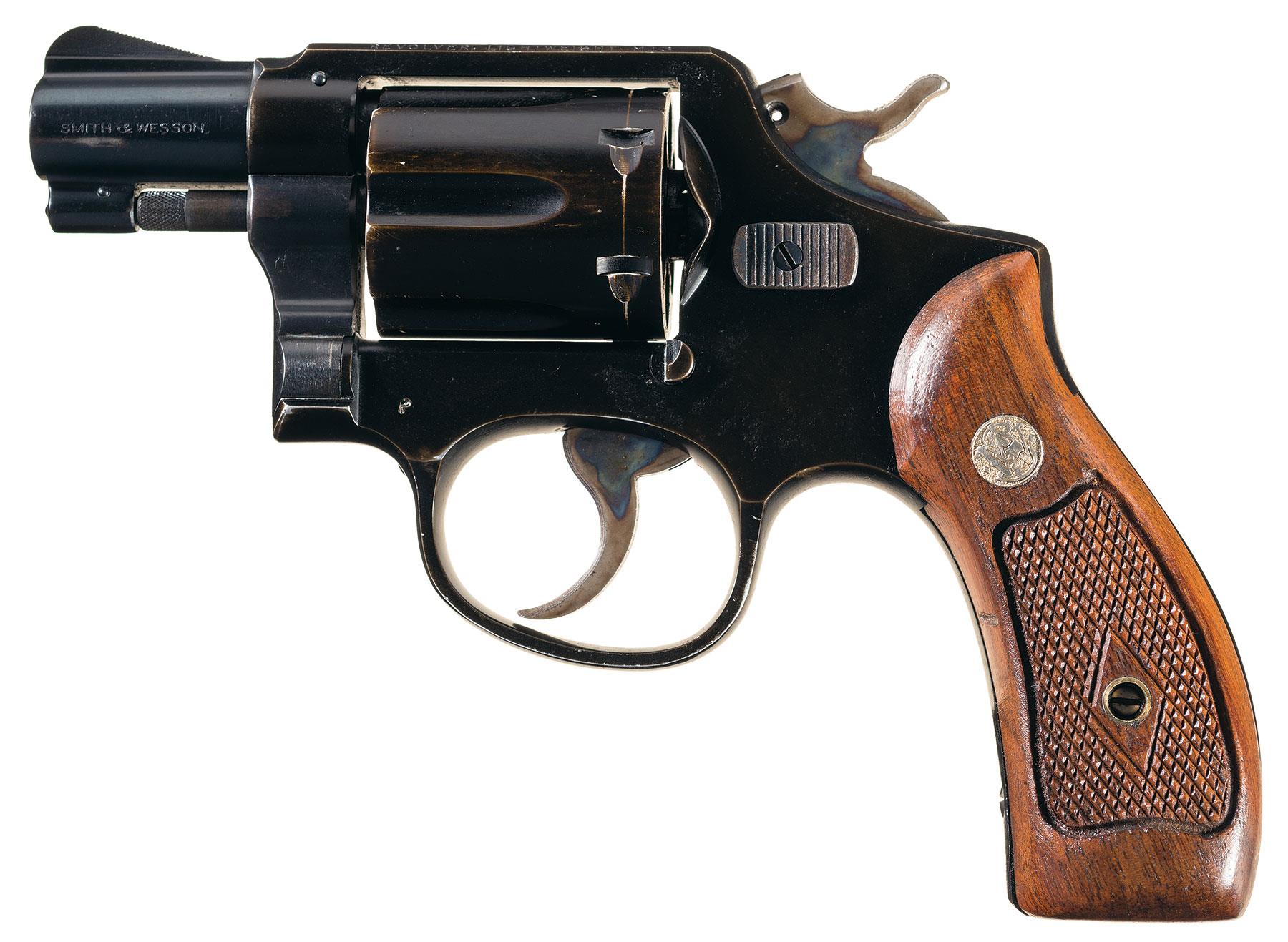 If my new owner commits a homicide with me he or she can sell me at a bargain price!
"My next owner won't even have to become entangled in pesky paperwork or government oversight. It's the same for my twins and their nastier relatives in most states in the USA!"
"My next owner, could be a heroin junkie, who will buy me cheap. The junkie plans to rob a convenience store for a little cash, some liquor and cigarettes and then jump his stolen bicycle and slip into a nearby apartment complex to lay low, before reselling me for more money than he ripped-off at the convenience store."
"Who knows, maybe someday I'll kill a cop or federal agent. Then, I'll be famous!"
What will the State Department's inspector general say? That's the question on everybody's mind this morning, after the inspector general requested an urgent, private briefing with senior congressional staff members. It's not entirely clear what information the inspector general will provide in today's briefing, but it's happening as Secretary of State Mike Pompeo has pushed back on House Democrats' demands to turn over documents related to Ukraine and to depose current and former State officials as part of the impeachment inquiry.
State Department inspector general requests urgent briefing on Ukraine with congressional staff
By Manu Raju, Jeremy Herb and Kylie Atwood, CNN
(CNN)The State Department's inspector general on Tuesday requested an urgent briefing with senior congressional staff members after Secretary of State Mike Pompeo pushed back on House Democratic demands to turn over documents related to Ukraine and to depose current and former State officials, according to sources briefed on the matter.
It's unclear exactly what State inspector general Steve Linick plans to provide Congress during the private Wednesday briefing. But it comes amid the House Democrats' impeachment investigation, which has been fueled by the US Intelligence Community's inspector general's review of a complaint by a whistleblower who alleged President Donald Trump sought help from Ukraine's government to interfere in the 2020 elections.
One congressional aide described the State inspector general's request as "highly unusual and cryptically worded."
https://www.cnn.com/2019/10/01/politics/deposition-delayed-impeachment-investigation/index.html?utm_source=CNN+Five+Things&utm_campaign=254ab20a46-EMAIL_CAMPAIGN_2019_10_01_03_06&utm_medium=email&utm_term=0_6da287d761-254ab20a46-104928233
Tale of two cities
As Beijing marks 70 years of Communist rule in China with a massive parade and a show of force and unity, protesters and police are mixing it up again on the streets of Hong Kong. One person was shot in the chest by police.