Page: 1
ansible
ansible's Journal
Profile Information
Member since: Fri Jul 1, 2016, 03:42 PM
Number of posts: 756

Journal Archives
Source:
SF Chronicle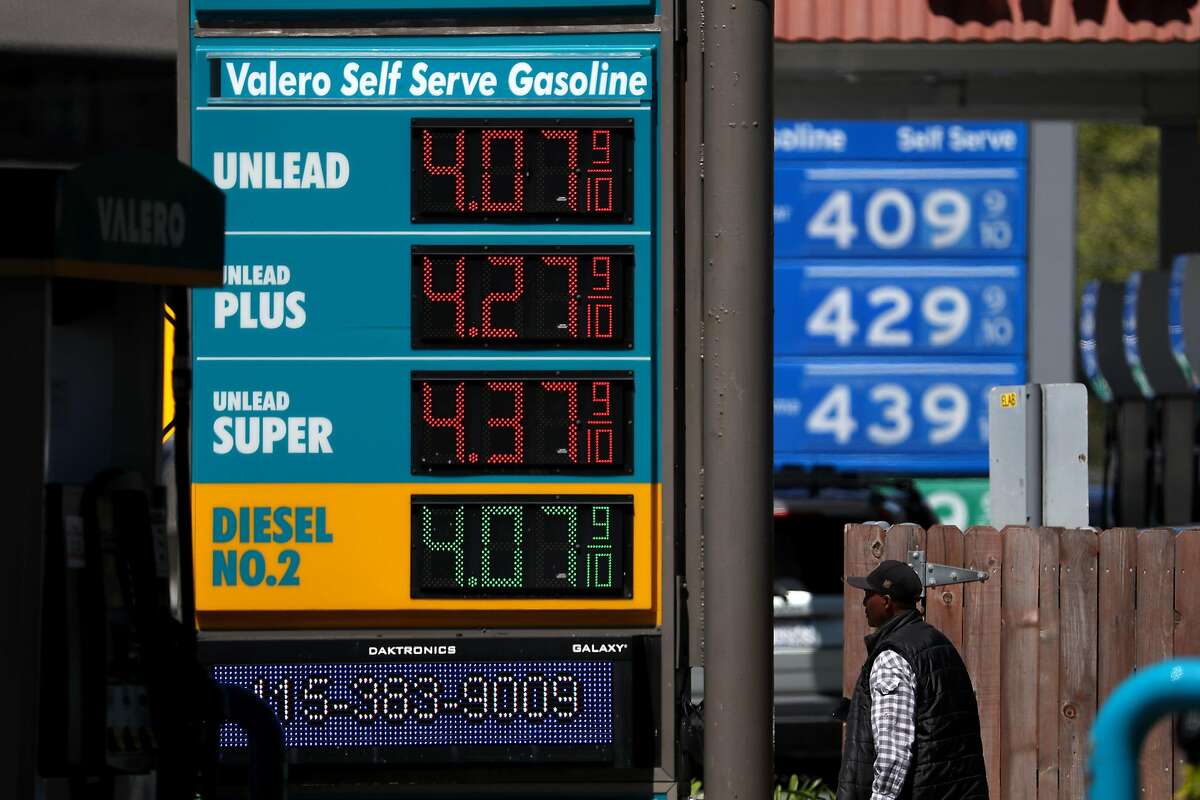 Gov. Gavin Newsom directed the California Energy Commission to look into possible irregularities in the state's gas prices, which have recently soared above $4 per gallon. "Independent analysis suggests that an unaccounted-for price differential exists in California's gas prices and that this price differential may stem in part from inappropriate industry practices," Newsom wrote in a letter to the commission on Monday. "These are all important reasons for the Commission to help shed light on what's going on in our gasoline market."
Newsom asked the commission to provide a preliminary analysis by May 15. The commission announced it would start the probe immediately. Issues at California refineries have contributed to the high prices, according to gas price tracker GasBuddy, which recorded the average price at $4.03 in California and $4.10 in San Francisco on Tuesday. That's more than $1 per gallon higher than the national average. A group of state lawmakers, including several from the Bay Area, sent a letter to Attorney General Xavier Becerra's office in January asking for an investigation into gas prices. The request was spurred by the "final report" of the Petroleum Market Advisory Committee, which was formed by the Energy Commission in 2014.
According to the letter, the report found that after accounting for the state's gas tax, fuel blend and greenhouse gas reduction costs, prices in California since February 2015 had a "continuous and significant unexplained differential compared to the rest of the country." Before a fire at an Exxon Mobil refinery in Torrance (Los Angeles County) in 2015, gas price spikes following refinery problems tended to be of shorter duration, according to Severin Borenstein, faculty director of the Energy Institute at UC Berkeley's Haas School of Business.
"From 1996 until the February 2015 Exxon Torrance refinery explosion in Southern California, our gasoline price premium tracked closely with our higher taxes and production costs," Borenstein wrote in a blog post in 2017. "Occasional refinery outages spiked prices, but they returned to the expected differential within a month or two, because that's how long it takes to import our special blend from refineries outside the state. The 2015 Torrance explosion, however, has been a different story." Borenstein estimated the "mystery surcharge" has cost consumers $20 billion.
Read more:
https://www.sfchronicle.com/business/article/Newsom-calls-for-investigation-into-13789550.php
PINE BLUFF, Ark — (AP) - Prosecutors told jurors that an Arkansas woman "flew into a rage" and fatally shot her 65-year-old husband after seeing a satellite television bill that showed a pornography channel had been added.
Testimony continues Tuesday in the capital murder trial for 69-year-old Patricia Hill. She's accused of killing her husband, Frank Hill, last July at their Pine Bluff home, about 40 miles (65 kilometers) southeast of Little Rock.
According to the Pine Bluff Commercial, deputy prosecutor Holden Raines told jurors Monday that Patricia Hill had previously canceled the pornography channel but that she shot her husband twice after seeing a bill that showed the channel had been added again.
Defense attorney Bill James says doctors will testify to Patricia Hill's mental state and that she viewed pornography as a "personal affront."
https://www.thv11.com/article/news/crime/attorneys-say-arkansas-woman-fatally-shot-husband-over-porn-channel/91-d609cbc9-7712-4406-9e40-376d3cc706ff
COPENHAGEN (Reuters) - Denmark's richest man Anders Holch Povlsen and his wife lost three of their four children in the Easter Sunday attacks in Sri Lanka, a spokesman for Povlsen's fashion firm said on Monday.
The spokesman declined to give any further details but Danish media said the family had been on holiday in Sri Lanka.
A string of bombings at churches and luxury hotels across Sri Lanka killed 290 people and wounded about 500 in Sunday's attacks. A senior investigator said on Monday that seven suicide bombers had taken part in the attacks.
Povlsen is the owner of fashion firm Bestseller, which includes brands like Vero Moda and Jack & Jones, and is the majority stakeholder in online retailer Asos while also holding a big stake in Zalando.
He owns more than 1 percent of all the land in Scotland, according to Forbes.
https://www.reuters.com/article/us-sri-lanka-blasts-denmark/three-children-of-danish-billionaire-killed-in-sri-lanka-attacks-idUSKCN1RY0IB
?width=460&quality=85&auto=format&fit=max&s=1bb2696869db93b5a810bbc8df44b1f6
PARIS — The eventual reconstruction of Notre Dame is now a foregone conclusion. Within hours of the fire that destroyed much of the cathedral on Monday, donors pledged more than $1 billion to restore the Parisian icon to its former glory.
Even before the smoke had cleared, luxury goods magnate Francois-Henri Pinault announced his family would donate 100 million euros ($112 million) to the effort. Not to remain on the sidelines, his rival Bernard Arnault — the chief executive of LVMH and the richest man in Europe — pledged twice that amount on Tuesday morning. The Bettencourt Meyers family, which controls L'Oreal, quickly matched that pledge. And Patrick Pouyanne, chief of executive of French oil giant Total, offered another $112 million.
Officials are still assessing the extent of the damage, so the cost of Notre Dame's reconstruction remains unknown, but these and the many other donations coming in should pretty well cover it. In the meantime, the cascade of cash that materialized overnight to save the cathedral has raised eyebrows in France, still in the throes of a crippling protest over rising social inequality and whose leader is regularly decried as the "president of the rich."
"Of course, I find it nice, this solidarity," said Ingrid Levavasseur, a leader of the yellow vest movement that has protested inequality in a series of often violent Saturday demonstrations since mid-November. The stream of donations essentially confirmed the movement's broader social critique, Levavasseur said.
"If they can give tens of millions to rebuild Notre Dame, then they should stop telling us there is no money to help with the social emergency," Philippe Martinez, head of the CGT trade union, said on Wednesday.
https://www.washingtonpost.com/world/europe/billionaires-raced-to-pledge-money-to-rebuild-notre-dame-then-came-the-backlash/2019/04/18/7133f9a2-617c-11e9-bf24-db4b9fb62aa2_story.html?utm_term=.be54ddab9474
You wouldn't normally associate the world of dutiful natural history preservation with sporadic bursts of all-caps letters and exclamation points – or at least not until last month, when the fossil of an infant Tyrannosaurus rex, potentially the only in existence, went on sale on eBay for the "buy it now" price of $2.95m. The listing reads: "Most Likely the Only BABY T-Rex in the World! It has a 15 FOOT long Body and a 21" SKULL with Serrated Teeth! This Rex was very a very dangerous meat eater. It's a RARE opportunity indeed to ever see a baby REX…"
The skeleton, estimated to be 68m years old, was first discovered in 2013, on private land in Montana. It became the property of the man who discovered it, Alan Detrich, a professional fossil hunter. In 2017, Detrich lent the fossil to the University of Kansas Natural History Museum, where it was still on display when Detrich made the surprise decision to put it up for auction. Analysis of the skeleton may help to settle a major debate in palaeontology over whether small Tyrannosaurs from North America are infants or should have the separate classification of Nanotyrannus. Such research may now be impossible with the fossil likely to end up in a private collection.
The Society of Vertebrate Palaeontology (SVP) has criticised both Detrich, who will be taking an important specimen outside the reach of scientific study, and the university, for helping to inflate the price of the fossil, acting as a shop window for professional buyers. In an open letter published last week, SVP's members said that it was regrettable that the fossil was exhibited before it could be studied. "That action, which brought the fossil to the attention of hundreds or thousands of visitors, potentially enhanced its commercial value," they wrote. "Museums seldom have the budget for purchase of increasingly expensive privately collected specimens."
The University of Kansas has subsequently said they were unaware of Detrich's plans to put the skeleton up for auction. In a statement the museum's director, Leonard Krishtalka, said the exhibit has now been removed and returned to Detrich, and they have asked for any association with the museum to be removed from the listing. So far no one has expressed interest in paying the asking price, although there is the option to make an offer, and the item has more than 100 people "watching" it. Any museums hoping they might be able to shell out for a quick study and then send it back will be disappointed – Detrich has specified a no returns policy.
https://www.theguardian.com/science/2019/apr/16/baby-t-rex-for-sale-ebay-paleontology-outcry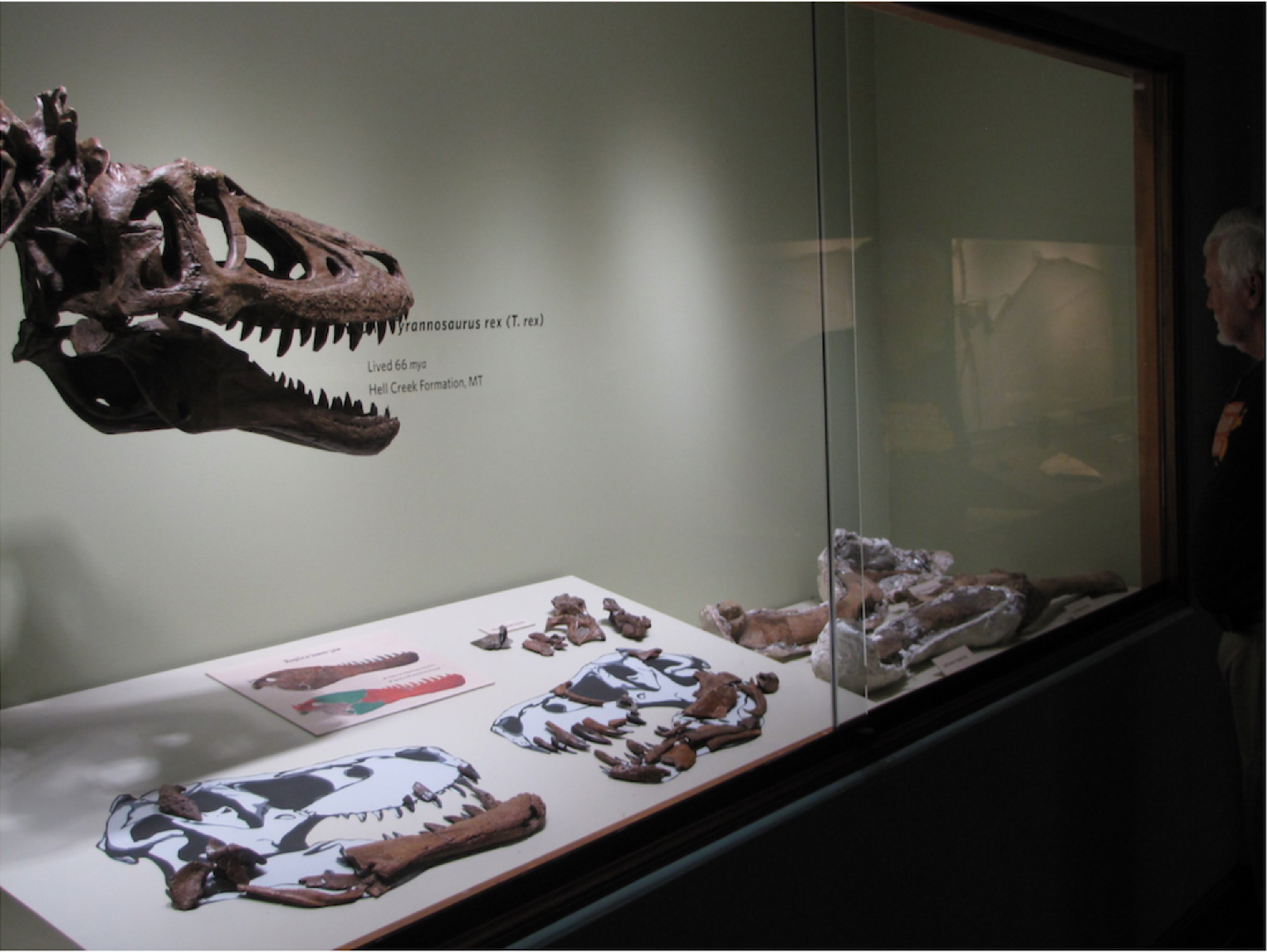 At one of the busiest intersections in Sherman Oaks, California -- drivers sit bumper-to-bumper, searching for a good deal on a tank of gasoline. They pass one gas station, then another, and then a third -- as they gradually begin to accept the new norm in the Golden State: Fuel is about $4 per gallon.
"It's too high," said Los Angeles resident Keith Adams, as he topped off his small SUV. "Today, it's going to cost me 50 to 60 dollars, and usually it costs me 35-40 bucks." For Adams, who drives across the Los Angeles basin each day, this week's spike means thinking twice before hitting the road. "I have to monetize, and figure out how I need to drive when I'm making these long journeys," he said. "I fill up a lot. I'm going to be extra careful. I may not spend as much time just driving around. I may pull to the side (to handle business)."
This is just the beginning for car-centric California, as prices are expected to continue increasing as Memorial Day weekend approaches. Two major factors play into sudden sticker shock at the pump, says AAA spokesperson Jeanette Casselano. "There's a switch over to a summer blend (of gasoline), which is a more expensive fuel for refineries to produce, and that extra cost is passed along to motorists at the pump," she said.
Concurrently, unplanned -- and planned -- refinery maintenance tightens the number of gasoline stocks available.
"So when stocks are going down, amid a time there's a pretty robust demand, you're going to see gas prices increase," Casselano said. The average price in California stands at $3.87 per gallon of regular-grade gas, creeping up 22 cents from one week ago, according to AAA. The state's average one month ago was just $3.31. Prices in metropolitan areas are even higher. In Los Angeles and Long Beach, drivers are paying about $3.94 per gallon. San Franciscans are forking over close to $3.96. The national average is $2.76 per gallon.
https://www.cnn.com/2019/04/10/business/california-four-dollar-gas/index.html
Source:
AOL
Former President Barack Obama issued a warning to Democratic lawmakers to avoid a "circular firing squad" within the party that would devoid policy progress, particularly ahead of the 2020 presidential election. Speaking in Berlin during an Obama Foundation town hall, the former commander-in-chief said he worried about progressive lawmakers falling victim to "rigidity" within Washington.
"One of the things I do worry about sometimes among progressives in the United States, maybe it's true here as well, is a certain kind of rigidity where we say, 'Uh, I'm sorry, this is how it's going to be,' and then we start sometimes creating what's called a 'circular firing squad,' where you start shooting at your allies because one of them has strayed from purity on the issues," Obama said. "When that happens, typically the overall effort and movement weakens."
Pointing to examples like his passing of the Affordable Care Act and the Paris Climate Agreement, Obama also emphasized the importance of compromise in making progress within a democracy among citizens and lawmakers who don't agree with a given core philosophy or policy.
"You have to recognize that the way we structure democracy requires you to take into account people who don't agree with you," Obama said. "That by definition means you're not going to get 100 percent of what you want,"
Read more:
https://www.aol.com/article/news/2019/04/06/obama-warns-progressive-lawmakers-to-avoid-a-circular-firing-squad-ahead-of-the-2020-election/23707633/
Source:
KCRA
It appears the shipment of high-capacity ammunition magazines into California has started for the first time in nearly two decades after a judge tossed out a ban on sales and purchases of the items, the state attorney general said Tuesday. Attorney General Xavier Becerra asked a federal judge to delay implementing the ruling while he appeals it.
U.S. District Judge Roger Benitez in San Diego said Friday that a law that bans possessing, buying or selling any magazines holding more than 10 bullets infringes on the Second Amendment right to bear arms. With the ban lifted, even temporarily, Becerra said in a court filing that "there is evidence that sales have begun already."
Chuck Michel, an attorney for the NRA and the California Rifle & Pistol Association who filed the lawsuit that led to the ruling, agreed with Becerra that it allows individuals to legally acquire high-capacity magazines. "There's dealers advertising them now and there are chat rooms where people are discussing buying them and we're getting calls from dealers asking what's legal to acquire," Michel said. "The gray area is, what will the status of these magazines acquired during this window be if the stay is reinstated?" Michel said.
If the 9th U.S. Circuit Court of Appeals reinstates the ban and a 2016 law outlawing possession, Michel said, buyers could be legally required to give up their newly acquired high-capacity magazines. However, Becerra warned in his court filing that it would be difficult for the state to remove the magazines, even if the ban is reinstated. Becerra said in a statement that California leads the nation when it comes to gun safety and refuses to go backward.
Read more:
https://www.kcra.com/article/california-high-capacity-gun-magazines-ruling-delay/27023552