Welcome to DU!
The truly grassroots left-of-center political community where regular people, not algorithms, drive the discussions and set the standards.
Join the community:
Create a free account
Support DU (and get rid of ads!):
Become a Star Member
YoshidaYui
YoshidaYui's Journal

YoshidaYui's Journal

January 12, 2014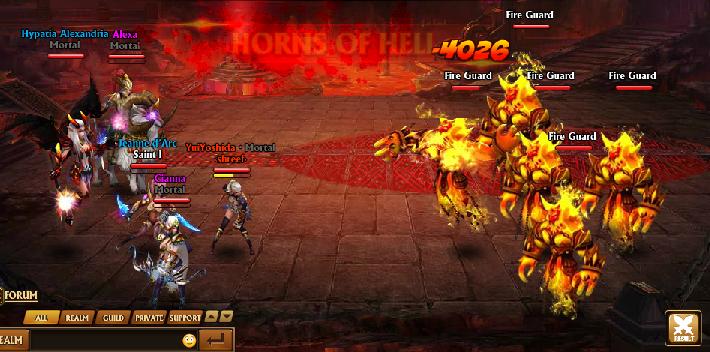 Got involved in a on line fantasy game called Eternity of Ephrya, from Tynon.com. Its actually very fun, and I have reached level 40 with the rank of Master Sergeant. And,
best of all... I GOT to ride a Horse!

I am working on being a Master Chief... I have the highest points in my guild. I had no choice about being a blonde. When I joined they didn't say about changing your character, but its too late...besides...I always heard Blondes have more fun. True ne?
This is how I would have done it: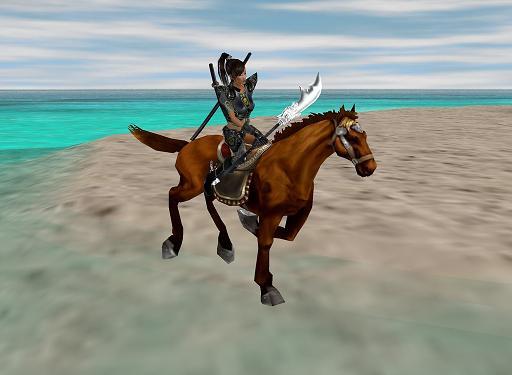 YAY! I MADE IT! (pHEW!)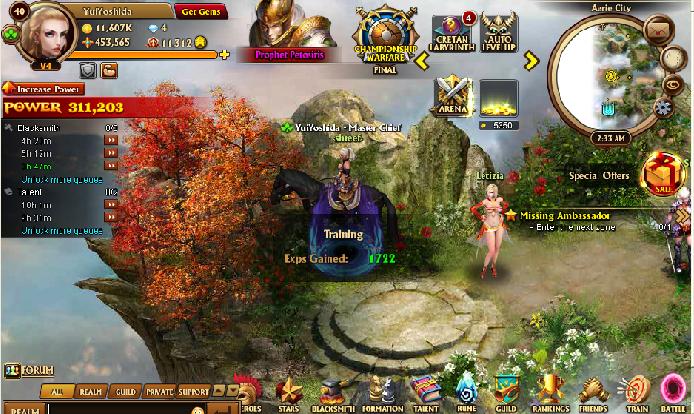 I know...little things entertain me
January 5, 2014
Recently, thanks to Kimi, I joined IMVU and hang out in her Ichiban Jpop Kurabu chatroom. As you know Kimi has all kinds of connections, including to recent access to a real live well known Japanese recording artist by the name of Atsushi Sakurai from the group BuckTick. Now for those of you who don't know, BUCKTICK is HUGE in Japan. They are as well known in Japan as QUEEN is to the rest of the world. They bring in thousands of people to their shows, and have to have huge venues to play in.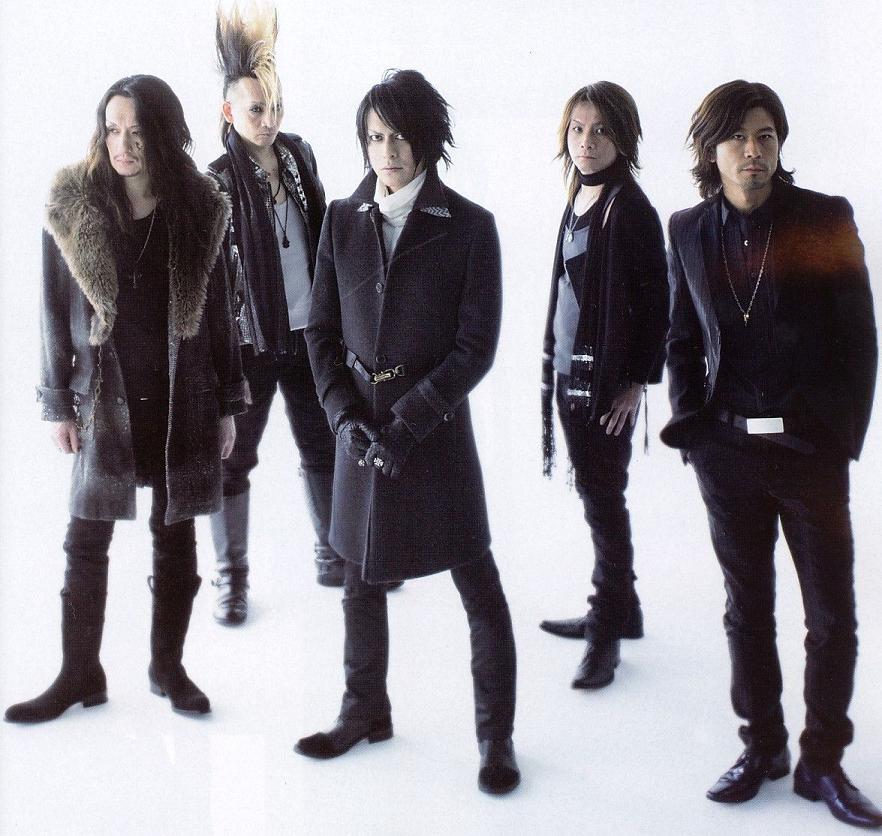 Atsushi Sakurai is lead singer, and pictured in the center.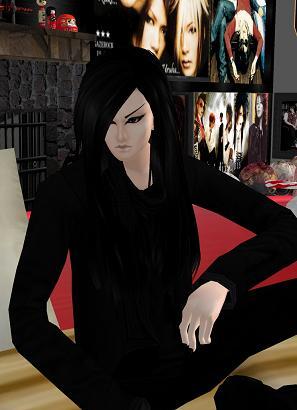 This is his avatar on IMVU.

So one day Atsu san came in with his girlfriend, who is the sole reason he comes on to IMVU, since she lives in Germany and he Lives in Japan. Its their way to catch up and see each other and its better than talking over the phone for hours, or taking a long flight from Japan to Germany and coming back.

We were so happy he was there and chatting with him, about his life on the stage, on tour and such and asked a ton of questions when this guy pops into the chat room. He sat listening for a while and finally had enough.

"Bullshit! Who is this faker anyway? You gonna tell me you are someone important in Japan? I doubt that. Who is this jerk anyway?"

Me: "He is Atsushi Sakurai lead singer for Bucktick"

"Bullshit!", he typed out. "I know about Bucktick and Atsushi and there is no freaking way he would come to IMVU. He probably doesn't even speak english for god sake!!! The guy is brilliant and why would he come to IMVU for a bunch of low lifes? He would have no time for this bullshit anyway. Who ever this guy is...he is not the lead singer for Bucktick. God he doesn't even know about life on the road and is making shit up. I can't believe you guys are going to sit around and listen to this faker!!"

Then there was silence for few seconds. Atsu turned to the guy and asked.. "Do you have skype?" The guy said yes...but went on to say...there was no way he was going to use it to call this guy, just so he could be punked. He was clearly a fake, and was not going to waste his time calling someone on skype... just to be have someone on the other side stick out his tongue and call him a fool.

Again, Atsu said .. "Hey come on, I will not do any of that stuff, because if you are so sure I am not who I say I am then you need to prove it to the fine people sitting here. Don't you like a sure bet? Come on an call me, it costs you nothing, and you come out right."

SO the GUY finally says okay...and agrees to call the number Atsu provides for him.

As time goes by everyone is silent. At one point someone asks if he was really calling Atsu but there is only silence. A few people in the group start to chuckle...but there is only silence for a about 15 to 20 minutes.

Suddenly this guy bursts out: " OMG! OMG! OMG!OMG!OMG! OMG! IT really is you!! OMG! I AM SO very sorry... for saying that..I had no idea it would really be you...OMG!OMG!OMG! please forgive me for saying that...OMG!OMG! I can not believe its you..I am a huge fan of Bucktick.. and I love your music... I am sorry... please, please, please, please do me the honor of adding me as a friend...I really would love it if you added me."

Atsu is silent and than laughs. You know, I don't mind telling people my story, but I really hate it when someone calls me a liar, when they don't know what I have done. I think its kind of cute that you would want me to be your friend... but I have to tell you that you really are a jerk, and an asshole, and I only add people I call my friends. I am sorry, I can not add you as a friend. Maybe you should not be so quick to jump to conclusions about people. Maybe you should go now.. you are bothering all of us.

And the guy left. I know, at one point, I was not sure Atsu was who he said he was, but after this I know. And, I am glad to call him my friend!



Profile Information
Name: Yoshida Yui
Gender: Female
Hometown: San Francisco
Home country: USA
Current location: Northern California
Member since: Mon Sep 9, 2013, 03:28 AM
Number of posts: 41,406

About YoshidaYui
Japanese/Hawaiian native- born in San Francisco. Dean Democrat. Previous student in Asian Studies at the University of California at Berkeley. Yoshida family originally from Miyazaki Japan. Liliko'i family from the big Island of Hawaii, Buddhist: Jodo Shu ("The Pure Land School"). Cannabis User (Medical).Asian music lover! favorite band: D'ESPAIRSRAY, SONG : Yamini furu Kiseki ! On twitter: @yuiyoshida1987. Favorite movie of all time:Shin Godzilla. Favorite Game: Monster Hunter Word: Iceborne. PLAYING now: Ghost of Tsushima -- by birthright I am an Onna Bugeshia! Faito!! Ganbarimasu.