Page: 1
sheshe2
sheshe2's Journal
Profile Information
Member since: Sat Oct 13, 2012, 08:33 PM
Number of posts: 79,376

Journal Archives
Bond~ Victory
Love this!
Thanks for posting this thread Whisp! I think we all need a little Happy~
A non-profit organization dedicated to ensuring that lesbian, gay, bisexual and transgender older adults have equal access to the life-prolonging benefits, protections, services and institutions that their heterosexual neighbors take for granted.
http://www.lgbtagingproject.org/
The LGBT Aging Project Launches Mindful Aging Course for LGBT Seniors
The LGBT Aging Project, a program of The Fenway Institute, will be offering a special 6 week course on Mindfulness Based Stress Reduction (MBSR) for lesbian, gay, bisexual and transgender (LGBT) older adults. The course will provide training in meditation, gentle yoga, mindfulness and relaxation. The first week is an introduction to MBSR and is open to anyone who is considering taking the program.
Mindfulness meditation is a practice that is used to quiet the mind and remove negative thoughts to reduce stress and improve health. Clinical research shows that mindfulness techniques can help alleviate anxiety, stress and even reduce depression and loneliness in older adults.
The program was developed in the early 1980s by Jon Kabat-Zinn, Ph.D., a University of Massachusetts molecular biologist who studied Buddhist meditation and incorporated its key principles into a course harnessing the link between mind and body.
The MBSR course is part of a series, Healthy Aging in the LGBT Community, funded by a grant from the Tufts Health Plan Foundation.
http://www.lgbtagingproject.org/2014/01/13/the-lgbt-aging-project-launches-mindful-aging-course-for-lgbt-seniors/
Gen Silent
is a 2011 critically acclaimed documentary film, directed and produced by award winning filmmaker Stu Maddux. The documentary follows the lives of six LGBT seniors living in the Boston area who must choose if they will hide their sexuality in order to survive in the long-term health care system. It has been screened at numerous colleges and universities as well as in front of government agencies and healthcare organizations. It premiered at the Boston LGBT Film Festival and has won numerous awards at others.
The title of the film is a reference to the generations of older LGBT people who remain in the closet or re enter the closet out of concern for their safety or quality of life. As a result of the documentary, the term Gen Silent has increased in use as a way to refer to this group.
Synopsis
Gen Silent was filmed in the Boston area over a one year period. During that time, director Stu Maddux followed six LGBT seniors through their decision to either stay open about their sexuality or hide it so that they can survive in the long-term health care system. In the documentary a gay man named Lawrence Johnson searches for a nursing home where he and his partner can be open about their relationship while still receiving quality care. It also follows a transgender senior by the name of KrysAnne. She searches for people to care for her because she is estranged from her family. The story of an LGBT couple named Sheri and Lois is told, including how they spent their lives fighting for LGBT rights. While Sheri states that she refuses to hide her sexuality, Lois states that she will if that is what it would take to protect her in the health care system. Mel and his partner are the final couple followed in the documentary. Mel's partner gets sick and he finds care from a welcoming agency where he feels comfortable and safe to speak openly for the first time about his sexuality and their thirty-nine year relationship together.
http://en.wikipedia.org/wiki/Gen_Silent
Like a dream becoming reality the Ballerina Project is an ongoing series of photographs created by photographer: Dane Shitagi. Constructed over the span of 12 years the Ballerina Project is not your typical "dance photography" but an etching of a ballerinas heart and emotions.
Every aspect of the Ballerina Project is carefully crafted and cultivated. The majority of ballerinas who have posed for the project are currently or have danced for companies such as American Ballet Theater, Boston Ballet, Birmingham Royal Ballet, Dresden Semperopera Ballet, Tulsa Ballet, Pennsylvania Ballet, Complexions Contemporary Ballet, Miami City Ballet, Suzanne Farrell Ballet, Ballet West and New York City Ballet. Other ballerinas are in schools such as School of American Ballet and Jacqueline Kennedy Onassis School. The crafts of dance and photography are truly upheld on both ends of the creation of the Ballerina Project.
Much of the project has been photographed on traditional film and cameras. Only as of the late Spring 2012 the project has begun to incorporate digital photography for a portion of our latest images.
Currently the Ballerina Project has one of the largest network of followers for ballet related pages on Facebook in the world. In the press the project has been written about in the Wall Street Journal, Huffington Post and countless blogs. The project has also been featured in advertisements for both Fujifilm and Sony Erricson.
http://ballerinaproject.com/blog/
https://www.facebook.com/photo.php?fbid=10150341892464949&set=a.10150291309234949.73964.22455674948&type=1&theater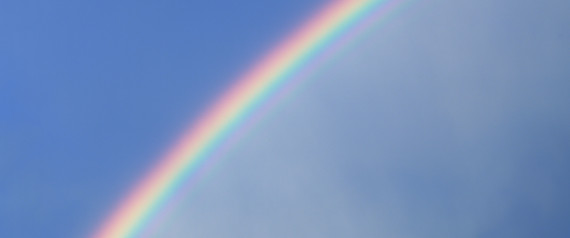 LGBT.
These letters stand for "lesbian, gay, bisexual, and transgender." They also stand for "love, grace, beauty, and truth." The challenges of, and the solutions to, creating a different world are intertwined in these two representations of these four letters. Peace, hope, faith, and dignity are the winners and losers, depending on whether or not ignorance, prejudice, closed-mindedness, and fear take part in the battle.
Love is the game changer. It fills the human heart with the joy that could and should belong to all people.
I have heard it said that a sorrow shared is a sorrow halved, and that a joy shared is a joy doubled. And I have seen people professing proudly and publicly in the name of God that two lesbian women are not entitled to the same kind of joy that is freely available to a man and a woman. It is the very essence of hate that two committed human beings should not be allowed to proclaim their love to their families and friends, to their neighbors and coworkers, to their communities, and to God for the petty reason that they are of the same sex.
Grace is the unspoken, moment-by-moment lifetime that takes place throughout our land when two gay men are not allowed to proclaim their love while walking in a society that feasts on the same joy they are denied.
It is like sitting in a restaurant, starving to death, and watching the other patrons devour a seven-course meal. The Merriam-Webster online dictionary includes this definition of "grace": "a controlled, polite, and pleasant way of behaving." This is the perfect analogy for the way the LGBT persons of the world are asked to face discrimination. Society essentially says to us, "You starve while I feast, and please be controlled, polite, and pleasant about it." We are asked to demonstrate a saint-like amount of grace on a daily basis.
"Beauty" is the spot-on synonym for "bisexual." Often the most misunderstood part of the "LGBT" acronym, bisexuality is typically defined as sexual attraction toward both males and females.
This description often inappropriately conflates bisexuality with infidelity, promiscuity, and noncommitment. The beauty is lost in the description and never allowed to shine. Love can sometimes transcend gender. It is love in its purest form. It is a love for a human being that is not contingent on that person's gender. Imagine looking at a rainbow and saying, "I love the rainbow because it contains the color blue," or, "I love the rainbow because it contains the color red." Now imagine looking at the rainbow and saying, "I love it not because of the colors it contains but because of the message it sends to the world."
"Truth" becomes the definition of "transgender" when a person stops pretending to be someone they are not.
I did not transition. I transitioned the way I present myself to you, and I transitioned your understanding of who I am, but I am the same woman I have always been. What I did was begin telling you the truth about me. And in the process, I bloomed like a flower finally allowed to live in the light.
Read More:
http://www.huffingtonpost.com/stephanie-mott/lgbt-what-does-it-really-mean_b_3971192.html
This is so beautifully written, so moving. In the end all of us are the same. Under the sun and the stars and the moon, we are all the same. We are all equal. No one will ever make me believe otherwise. In the end it's all about what is in our hearts.
And in the end, the love you take
Is equal to the love you make
~ The Beatles
John Howard Griffin gave readers an unflinching view of the Jim Crow South. How has his book held up?
By Bruce Watson
Smithsonian Magazine
John Howard Griffin, left in New Orleans in 1959, asked what "adjustments" a white man would have to make if he were black. (Don Rutledge)
John Howard Griffin had embarked on a journey unlike any other. Many black authors had written about the hardship of living in the Jim Crow South. A few white writers had argued for integration. But Griffin, a novelist of extraordinary empathy rooted in his Catholic faith, had devised a daring experiment. To comprehend the lives of black people, he had darkened his skin to become black. As the civil rights movement tested various forms of civil disobedience, Griffin began a human odyssey through the South, from New Orleans to Atlanta.
snip
"Black Like Me disabused the idea that minorities were acting out of paranoia," says Gerald Early, a black scholar at Washington University and editor of Lure and Loathing: Essays on Race, Identity, and the Ambivalence of Assimilation. "There was this idea that black people said certain things about racism, and one rather expected them to say these things. Griffin revealed that what they were saying was true. It took someone from outside coming in to do that. And what he went through gave the book a remarkable sincerity."
snip
Across the South in the summer of 1959, drinking fountains, restaurants and lunch counters still carried signs reading, "Whites Only." Most Americans saw civil rights as a "Southern problem," but Griffin's theological studies had convinced him that racism was a human problem. "If a white man became a Negro in the Deep South," he wrote on the first page of Black Like Me, "what adjustments would he have to make?" Haunted by the idea, Griffin decided to cross the divide. "The only way I could see to bridge the gap between us," he would write, "was to become a Negro."
snip
As the civil rights movement accelerated, Griffin gave more than a thousand lectures and befriended black spokesmen ranging from Dick Gregory to Martin Luther King Jr. Notorious throughout the South, he was trailed by cops and targeted by Ku Klux Klansmen, who brutally beat him one night on a dark road in 1964, leaving him for dead. By the late 1960s, however, the civil rights movement and rioting in Northern cities highlighted the national scale of racial injustice and overshadowed Griffin's experiment in the South.
Black Like Me, said activist Stokely Carmichael (Kwame Ture), "is an excellent book—for whites." Griffin agreed; he eventually curtailed his lecturing on the book, finding it "absurd for a white man to presume to speak for black people when they have superlative voices of their own."
Read more:
http://www.smithsonianmag.com/arts-culture/black-like-me-50-years-later-74543463/#ixzz2ulJcEouv