Welcome to DU!
The truly grassroots left-of-center political community where regular people, not algorithms, drive the discussions and set the standards.
Join the community:
Create a free account
Support DU (and get rid of ads!):
Become a Star Member
MinM
MinM's Journal

MinM's Journal

January 10, 2015

Thanks for posting this, JL. It's a good followup piece to his Murdoch, Scaife and CIA Propaganda.

Speaking of followup pieces .. the following might make a good companion piece to the op ..



Canada's quiet coup: How a CIA off-shoot helped install Stephen Harper as Canada's prime minister

By Mark Taliano

Posted on January 9, 2015

The biggest threat to Canada's national security is internal. It is the offshoot of an extraordinarily successful—because it remains largely undetected—coup that imposed itself on the country with the federal election of the Conservative Party of Canada (CPC) in 2006, and solidified its impacts with the election of a Conservative majority in 2011.

Author, poet, academic, and former Canadian diplomat Prof. Peter Dale Scott recently disclosed a WikiLeaks cable indicating that the International Republican Institute (IRI), an off-shoot of the CIA, and a subsidiary of the National Endowment for Democracy (NED) helped install Stephen Harper as Canada's Prime Minister. This was the coup.

Point 12 of the cable explains that "In addition to the campaign schools, IRI will be bringing in consultants who specialize in party renovation to discuss case studies of political parties in Germany, Spain, and Canada which successfully carried out the process."

The "party renovation" referenced in the cable is the "renovation" of Canada's indigenous Progressive Conservative Party into a Republican-inspired Conservative Party of Canada (CPC) that is largely subservient to the U.S Empire south of the border.

A similar, but more violent, "renovation" process occurred in 2009 when the democratically-elected government of Manuel Zelaya was overthrown in a U.S-orchestrated coup. It is also the same illegal "renovation" that is destabilizing Venezuela today, as the US interferes in the internal politics of that country, in what is often described as a "soft coup"...

- See more at:

http://www.intrepidreport.com/archives/14891
January 4, 2015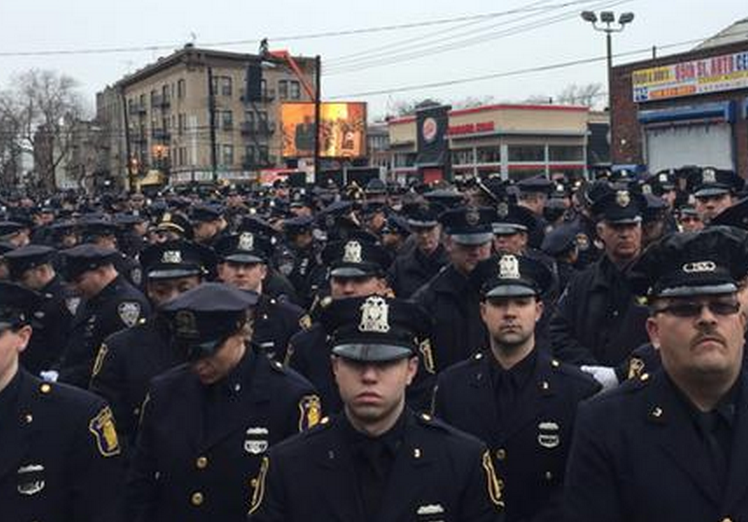 Here's an interesting timeline of events since DeBlasio took over as Mayor of New York from the comment section of a piece in Gawker ..
Comments:
AdamJohnsonNYC
Yesterday 4:09pm
The NYPD's been running a silent coup against De Blasio since the day he stepped in office. They have deep ideological and institutional reasons (to say nothing of financial) to loathe him and have been trying to take his knees out since the beginning. The first weeks in office there were a series of scandals that, in all likelihood were leaked by the NYPD, after de Blasio doubled down on his campaign promise to address inequality and get rid of stop and frisk:
De Blasio's buddy sprung from jail after mayor calls NYPD
(who else would have known about that call?)
CBS 2 Exclusive: De Blasio's Caravan Caught Speeding, Violating Traffic Laws
(guess who handles de Blasio's driving detail!)
While he actually managed to get rid of stop and frisk (because it's so goddamn unpopular) these petty, narrative-driven pseudo-scandals took the wind out of sails and relegated him to photo-ops and good-government busy work. After what happened today and the uninviting de blasio to dead police officers' funeral, when will the media start calling the NYPD's brazen insubordination what it is: an assault on democracy. They work for him (and, by extension, the voters) not any bullshit "code" or "blue blood" shit they may have concocted into their heads. If Obama's generals did this to him in such a flagrant manner, we'd call it unconstitutional if not outright fascism, but when it's the NYPD - a department larger than the FBI - the press covers it as a goddamn personality dispute.
http://gawker.com/here-are-the-scumbags-blaming-de-blasio-and-obama-for-s-1673838320
Profile Information
Member since: Mon Oct 8, 2007, 10:23 AM
Number of posts: 2,650