Welcome to DU!
The truly grassroots left-of-center political community where regular people, not algorithms, drive the discussions and set the standards.
Join the community:
Create a free account
Support DU (and get rid of ads!):
Become a Star Member
MinM
MinM's Journal

MinM's Journal

December 21, 2014

Slightly off topic but interesting piece from the San Diego Reader. The story sort of serves as a microcosm of the cozy relationship corporate media and the CIA have shared over the years..



[font color=darkred]Copley's deadly Cuba ties[/font]

Tales of JFK assassination and CIA link haunt paper at center of San Diego journalistic spy nexus

By Matt Potter, Dec. 18, 2014
JFK at SDSU commencement
...Calling the nation's nearly six-decade covert battle against Castro a "chill" might be considered more than a bit of an understatement, conveniently obscuring the key roles that the newspaper's antecedents under previous ownership — the San Diego Union, Evening Tribune, and the Copley News Service — all played in a deadly intelligence war waged by the Central Intelligence Agency on behalf of a succession of U.S. presidents, beginning with Dwight Eisenhower and John F. Kennedy.
The story broke back in August 1977, in a Penthouse magazine exposé, by one-time San Diego investigative reporter Joe Trento and Dave Roman, of Union-Tribune publisher Jim Copley's alleged connection to some of history's darkest espionage and assassination plots.
As Carl Bernstein of Watergate fame noted in October, 20 1977's Rolling Stone, "According to Trento and Roman, Copley personally volunteered his news service to then‑president Eisenhower to act as 'the eyes and ears' against 'the Communist threat in Latin and Central America' for 'our intelligence services.'
"James Copley was also the guiding hand behind the Inter‑American Press Association, a CIA‑funded organization with heavy membership among right‑wing Latin American newspaper editors."
The Penthouse story related that "The current Latin American editor for [Copley News Service], William Giandoni, a former psychological warfare officer, admitted that he not only tried to join the CIA in 1950 but also actually fed information to CIA operative William Kelly in 1961 concerning the coming Bay of Pigs invasion."
"In addition to placing stories for the CIA, Copley News Service acted as the 'eyes and ears' for the CIA when it came to reporting on what other publications might be picking up on agency activities in Latin America," the pair wrote...
http://www.sandiegoreader.com/news/2014/dec/18/ticker-copley-cuba/#
@MiamiHerald
· Dec 16 · Cuban music producer denies having 'worked' for USAID
http://hrld.us/1uQJvlR
Michael Beschloss @BeschlossDC
· Dec 17 · Michael Beschloss in New York Times—"When J.F.K. Secretly Reached Out to Castro":
http://ift.tt/1x0c1sE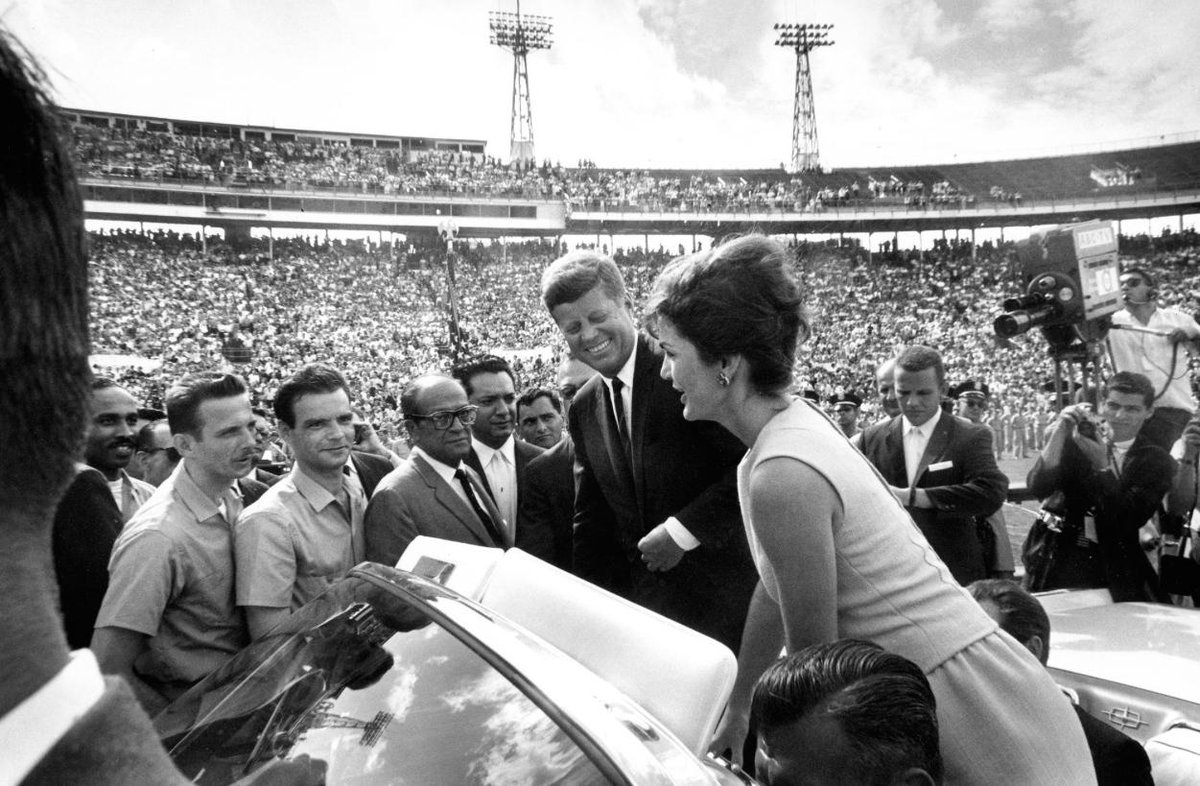 December 13, 2014
A great example in the RFK case was the interrogation of Sandy Serrano by CIA plant in the LAPD (Hank Hernandez) ..


Somewhat analogous to the CIA torture program in that far from fact-finding or legitimate attempts to get at the truth .. it was intended to support a given narrative.
Profile Information
Member since: Mon Oct 8, 2007, 10:23 AM
Number of posts: 2,650