MinM
MinM's Journal

MinM's Journal

October 16, 2014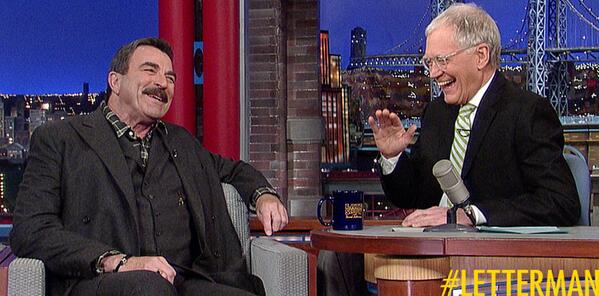 Tom Selleck, rightly or wrongly, lends the NRA a veneer of credibility that they would never get with nutjobs like
Ted Nugent
.
It's somewhat analogous to this
Rick Snyder - Scott Walker
comparison.
October 15, 2014
It's interesting that 60 Minutes has been airing these puff pieces
about the FBI and CIA on air but relegate this story to the internet.

October 9, 2014
Jesse Katz admits that attacking journalist Gary Webb's CIA-cocaine expose ruined Webb's life
By Nick Schou Thursday, May 30 2013
Nine years after investigative reporter Gary Webb committed suicide, Jesse Katz, a former Los Angeles Times reporter who played a leading role in ruining the controversial journalist's career, has publicly apologized — just weeks before shooting begins in Atlanta on Kill the Messenger, a film expected to reinstate Webb's reputation as an award-winning journalist dragged through the mud by disdainful, competing media outlets.
Webb made history, then quickly fell from grace, with his 20,000-word 1996 investigation, "Dark Alliance," in which the San Jose Mercury News reported that crack cocaine was being peddled in L.A.'s black ghettos to fund a CIA-backed proxy war carried out by contra rebels in Nicaragua...
No journalist played a more central role in the effort to obscure the facts Webb reported than former L.A. Times reporter Katz. But on May 22, Katz, who has penned a Los Angeles magazine story hitting newsstands now that resurfaces the Gary Webb episode, essentially apologized, on KPCC-FM 89.3's AirTalk With Larry Mantle.
Katz was discussing "Freeway Rick Is Dreaming" in the July 2013 issue of Los Angeles magazine, in which he profiles Ricky Ross, the notorious crack-cocaine dealer with whom Katz has a long, tortured relationship. In 1994, shortly after Ross got out of prison for coke trafficking, Katz wrote that Ross was the mastermind of America's crack-cocaine epidemic, at his peak pushing half a million rocks a day.
"If there was one outlaw capitalist most responsible for flooding Los Angeles' streets with mass-marketed cocaine, his name was 'Freeway' Rick," Katz's 1994 L.A. Times article claimed. "Ross did more than anyone else to democratize it, boosting volume, slashing prices and spreading disease on a scale never before conceived."
But Webb's 1996 Mercury News series exposed a startling fact: Ross' mentor and chief supplier, who helped him climb to the top of the crack trade, was Nicaraguan exile Oscar Danilo Blandón Reyes. Blandón belonged to one of Nicaragua's most prominent political families and was a major backer of the "contras" — a rebel movement secretly created by the CIA to overthrow the leftist Sandinista rebels...
http://www.laweekly.com/2013-05-30/news/gary-webb-jess-katz-crack/
http://www.democraticunderground.com/10025272048#post68
Profile Information
Member since: Mon Oct 8, 2007, 10:23 AM
Number of posts: 2,650