MinM
MinM's Journal

MinM's Journal

January 23, 2014
@Consortiumnews:
Melvin A. Goodman reflects on the legacy of Otis Pike, the heroic congressman who took on the CIA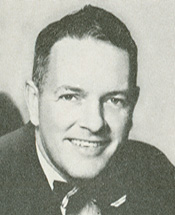 The Lost Legacy of Otis Pike
January 22, 2014
Former Rep. Otis Pike died Monday at the age of 92, stirring recollections of his courageous efforts in the 1970s to expose abuses committed by the CIA, a struggle that ultimately bogged down as defenders of state secrecy proved too strong, as ex-CIA analyst Melvin A. Goodman writes.
By Melvin A. Goodman
The death of Rep. Otis G. Pike, a nine-term New York congressman, is a sharp reminder that once upon a time this country had congressmen who were willing to conduct oversight of the secretive intelligence community, particularly the Central Intelligence Agency, and press for genuine reform.
In the wake of CIA abuses during the Vietnam War, including the pursuit of political assassination and illegal searches and seizures, Rep. Pike and Sen. Frank Church — both Democrats — established the Pike Committee and the Church Committee in order to create bipartisan congressional oversight of the intelligence community and to place the CIA under a tighter rein...
Pike and Church deserve special praise for exposing the covert role of the CIA in trying to assassinate Third World leaders and pursuing regime change. There were assassination plots against Fidel Castro in Cuba, Patrice Lumumba in Congo, Jacobo Arbenz Guzman in Guatemala, and Ngo Dinh Diem in Vietnam. CIA efforts were particularly clumsy in the case of political assassination, and typically other groups carried out the assassinations before the CIA could get its act together...
http://consortiumnews.com/2014/01/22/the-lost-legacy-of-otis-pike/
January 14, 2014
Gates quotes Obama as saying, " If I believe I am being gamed . . ." and says he left the sentence "hanging there with the clear implication the consequences would be dire."
Gates writes that he was "pretty upset," because he thought "implicitly accusing Petraeus" of "gaming" him at a big meeting in the Situation Room was "inappropriate, not to mention highly disrespectful of Petraeus."
"As I sat there," Gates recalls, "I thought: the president doesn't trust his commander, can't stand [Afghanistan President Hamid] Karzai, doesn't believe in his own strategy, and doesn't consider the war to be his. For him, it's all about getting out."
But Obama's distrust of Petraeus was clearly related to the sequence of events related to Obama's policy decision on Afghanistan and Petraeus's signaling his desire to undermine it – all of which Gates omits from his account...
Whatever Petraeus did in the early weeks of 2011 to raise the ire of Obama in regard to the withdrawal issue, it was against the backdrop of repeated indications that Petraeus was hoping to use both his alliances with Gates and Clinton and pressures from the Republicans in Congress to push back the previously agreed date for beginning withdrawal and handoff of responsibility to the Afghan government.
Gates knew, therefore, that Obama was reacting to a history of having already been "gamed" not only by Petraeus himself but also by his bureaucratic allies maneuvering to remove the restrictions on the Afghan War that Obama had imposed. The self-serving Gates account conceals the dishonest tactics employed to get Obama's agreement to the Afghan War escalation.
http://www.globalresearch.ca/former-secretary-of-defense-robert-gates-conceals-real-story-of-gaming-obama-on-afghan-war/5364761
There are some obvious parallels between the way the military has tried to play Obama and the the way they tried to play
JFK.
Although I will give Gates some credit for his hubris in putting his name to these selective critiques of President Obama. Allen Dulles made his case anonymously through his friends at
Fortune Magazine.
BTW .. credit to you Octafish for revealing the true nature of Robert Gates for years now. Kudos also to
Robert Parry
at
consortiumnews.com
Profile Information
Member since: Mon Oct 8, 2007, 10:23 AM
Number of posts: 2,650