mnhtnbb
mnhtnbb's Journal

mnhtnbb's Journal

June 15, 2020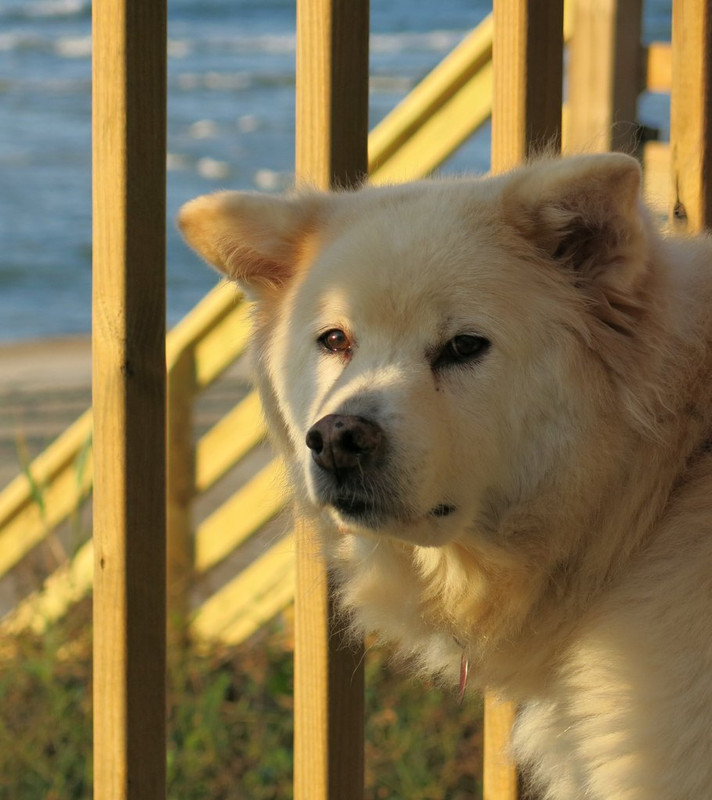 I didn't think I would have to make this decision about Snowy.
In July 2017 she had surgery to remove bladder stones at the same time I had a knee replacement. We recovered together. Fortunately I didn't have to wear a collar to keep me from licking my knee wound and she didn't have to use a walker to get around. But, while she was connected to the heart monitor during the surgery, it became apparent that she had a heart arrhythmia that the vet said would make her susceptible to sudden death. Be prepared, she said, because the research shows that most dogs who are diagnosed with this particular arrhythmia don't survive past six months. That was the prognosis three years ago next month.
Snowy beat the odds, but in the end, old age and probable congestive heart failure was making each day more challenging for her to eat, to breathe, to get up and down and not lose her balance. In this time of coronavirus and social distancing at the vet, I couldn't bring myself to take her there. So a vet who makes house calls came this afternoon and Snowy went to sleep one last time in my study, with classical music on the stereo and the balcony door open so she could smell the summer rain.
I don't believe in heaven, but I sure hope there is a Rainbow Bridge. We had a reminder yesterday afternoon.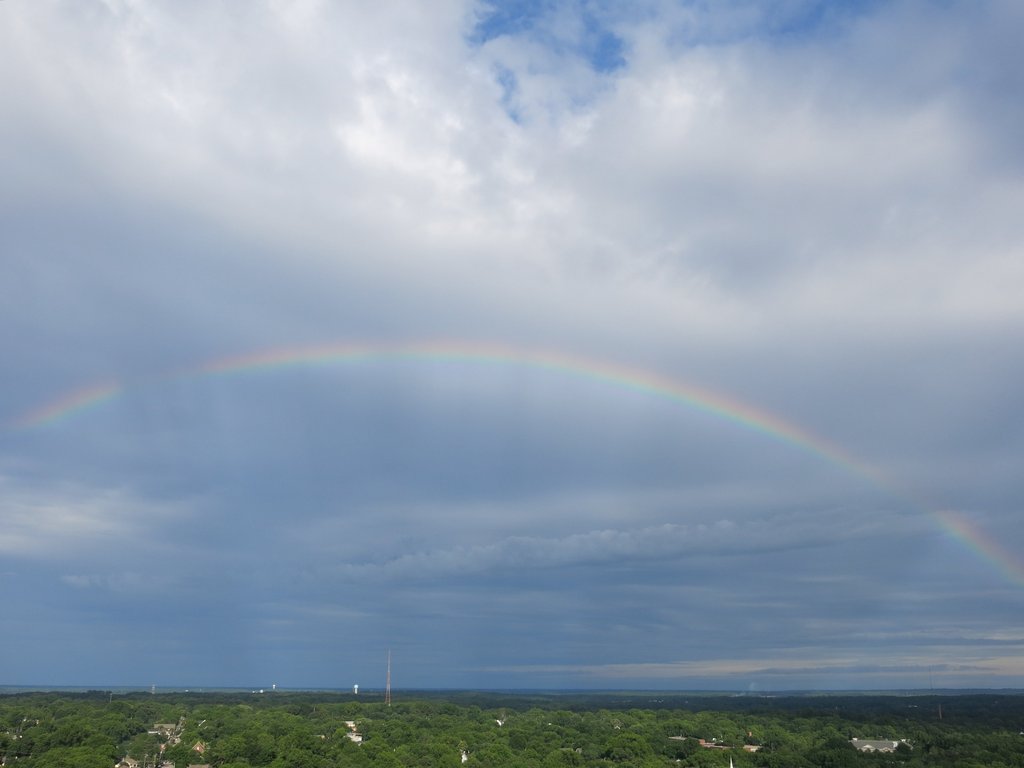 Snowy came to live with us in December 2009. She'd had a tough start: rescued out of a high kill shelter in Georgia by a South Carolina group which primarily rescues German Shepherds. But, she wasn't. As far as we know, she was part Golden Retriever and part American Eskimo. That's what I told everyone who asked. She was a beautiful dog. I'd hoped to train her as a therapy dog, but she didn't have the personality. Indifferent to most people, she loved playing with other dogs. And the cats! She wanted Simba to be her best friend and eventually he would come and lie down beside her to sunbathe together.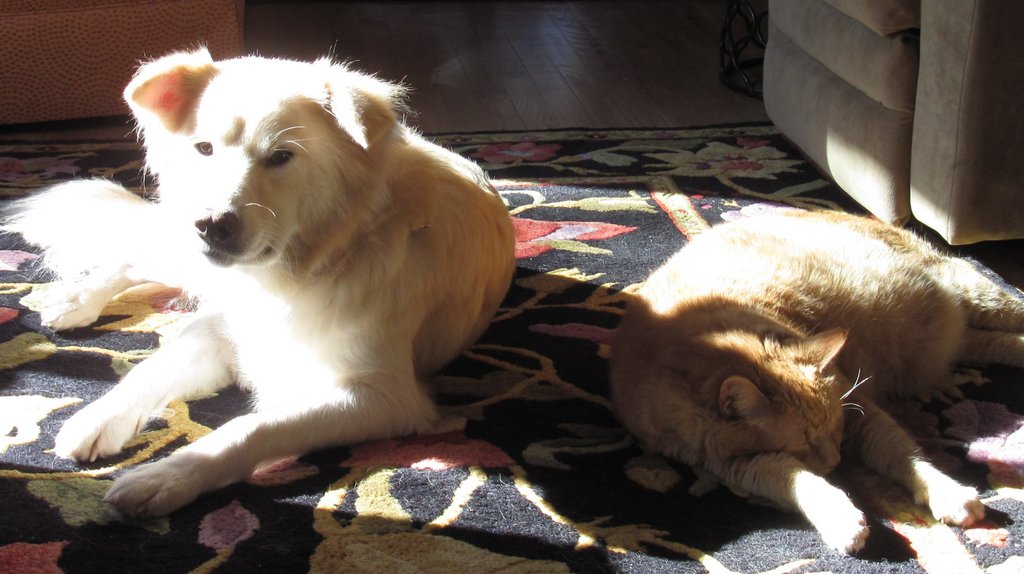 The rescue group warned me that Snowy liked to play hide and seek. I had no idea what they meant until we discovered that if she got out without a leash, she was off and running. She always came back. But she'd look at me when I was calling her as if to say, "Chill, mom. I'll be back in 20." And she always was.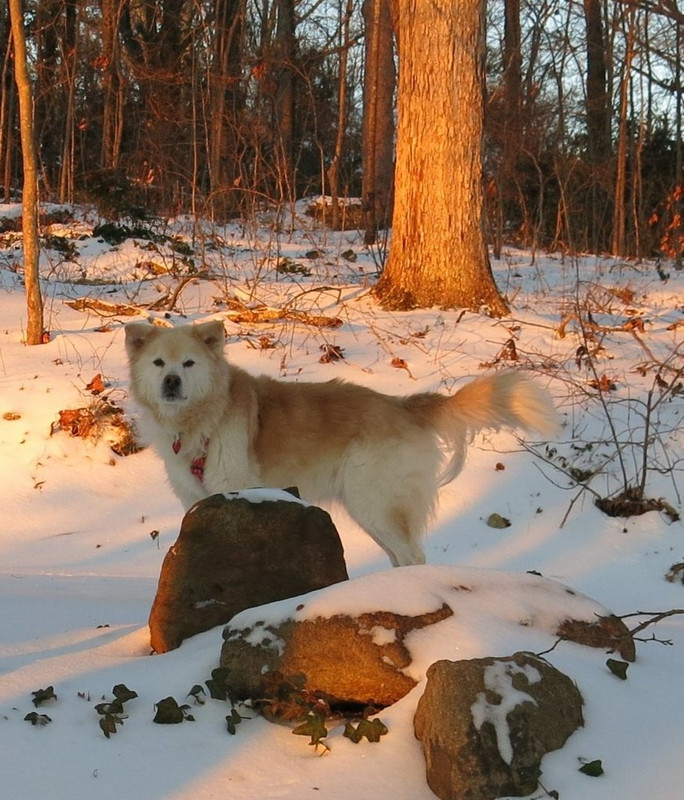 At the beach, walking in the morning, Snowy was my photographer's assistant. She loved early morning beach walks but did not want to get her paws wet. We watched—and shot—many a beautiful sunrise together at the beach.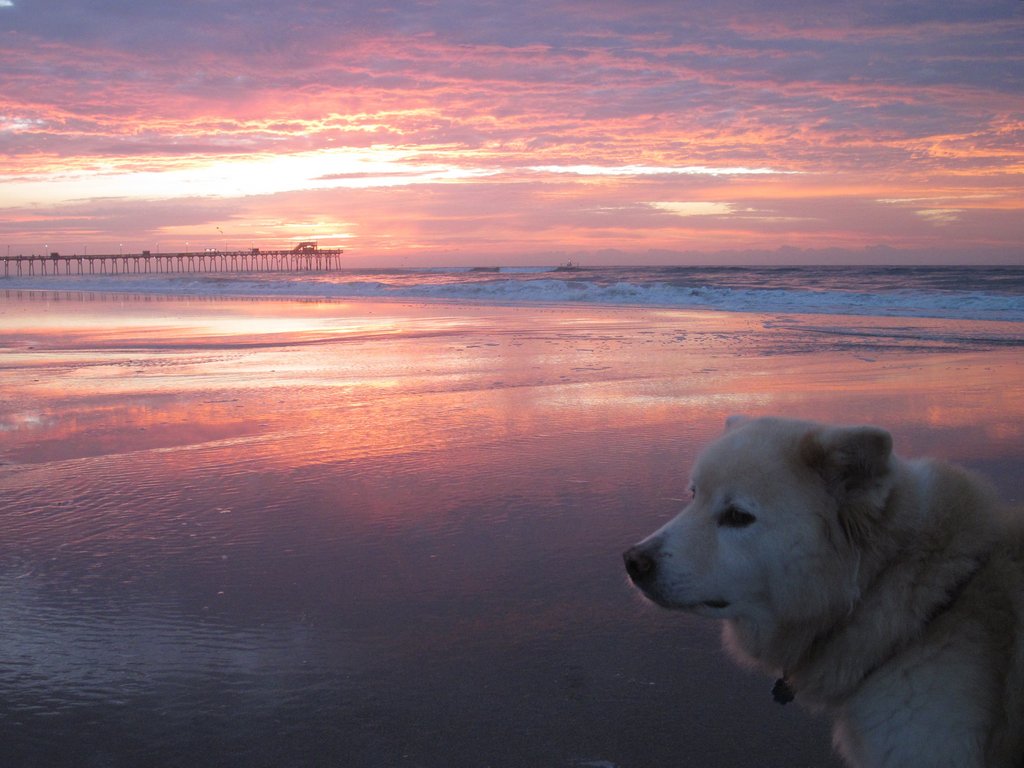 Last October we went to the beach, for what I was pretty sure would be her last time, because she was having so much difficulty getting up and down the steps to the beach house and from the deck to the beach. One hind leg was weak, and it would collapse. So we went up the steps with me behind her to prevent her from tumbling down when her leg would give out.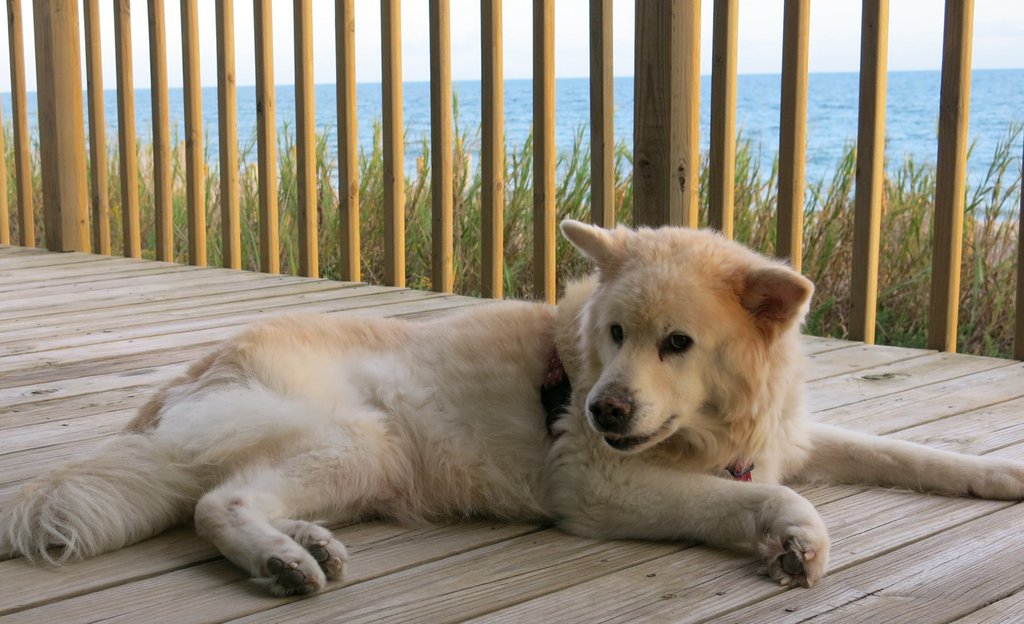 For the last two years we've lived in a high rise apartment building. Snowy continued to love her walks—greeting other dog residents we'd pass in the halls or while we waited for the elevator--and finally came to serve as somewhat of a therapy dog. We couldn't go out that someone wouldn't ask to pet her, or tell me what a pretty dog she was. Snowy generated lots of smiles from lots of people as we walked the streets shaded by big oaks in downtown Raleigh. Young and old. Black and white. Men, women, children. So many people responded to her with joy for a few moments while we passed each other on the city streets. And it made me happy to see her bringing happiness to others. Well done, my beautiful little white wolf. Mommy is going to miss you so much.
Now, no more fences, decks or leashes. Run free, my Snow girl. Run free.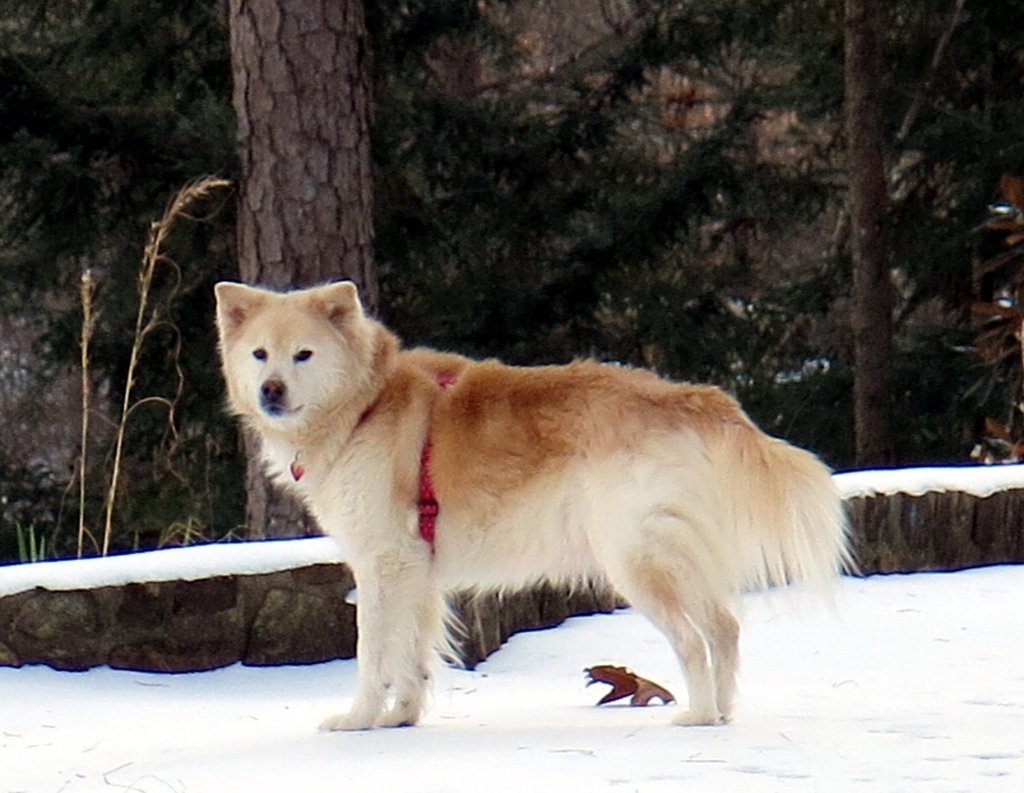 Profile Information
Gender: Female
Hometown: NYC
Home country: USA
Current location: Durham, NC
Member since: Sat May 7, 2005, 10:13 PM
Number of posts: 31,010