Page: 1
undeterred
undeterred's Journal
Profile Information
Gender: Do not display
Current location: Wonderland
Member since: Wed May 4, 2005, 12:01 PM
Number of posts: 34,658

Journal Archives
CAR is Central African Republic - its the poorest country in Africa - one of the poorest countries in the world. Hardly anyone has every heard of it and it rarely makes the news.
Its on the edge of the news now because there is an uprising going on and rebels are approaching the Capital city Bangui. Citizens are fleeing the country in fear for their lives. In previous conflicts women have been viciously raped, homes burned, and people have starved to death in the jungle.
I posted about it in LBN:
http://www.democraticunderground.com/1014350269
I was pleased to read this morning that the US does have Special Forces in CAR helping local forces try to track down the Lord's Resistance Army,
a rebel group which has killed thousands of civilians across four nations.
http://www.reuters.com/article/2012/12/30/car-rebels-idUSL5E8NU1M320121230
There is virtually no medical care in this country and many people will die as this rebellion takes place.
I started a petition to President Obama to increase humanitarian aid for the 5 million people of CAR.
Will you sign it? You need a White House account.
http://wh.gov/QJS7
Thank you.
Source:
The Washington Post
Updated: Friday, December 28, 6:21 PM
BANGUI, Central African Republic — Officials from Central African Republic's neighbors say they have agreed to dispatch a contingent of soldiers to intervene in the troubled country.
Representatives from the 10-nation Economic Community of Central African States meeting in Gabon, though, did not specify how many troops they could contribute.
President Francois Bozize had pleaded for international help Thursday as fears grew that the rebels would attack the capital of 600,000 next.
Former colonial power France already has said that its forces in the country are there to protect French interests and not Bozize's government.
Read more:
http://www.washingtonpost.com/world/europe/central-african-republic-calls-for-foreign-help-fighting-rebels-but-no-sign-of-major-help/2012/12/27/abbba37c-508f-11e2-835b-02f92c0daa43_story.html
---
The US and other embassies have already evacuated their diplomatic staff... this is going to be a bloodbath for the African people who cannot leave the country.
DEE J. HALL | Wisconsin State Journal |
[email protected]
| 608-252-6132
In 2011, Melissa Sargent was among the most diehard demonstrators at the Capitol. For 50 days straight, Sargent, often accompanied by some or all of her four children, protested the policies of Gov. Scott Walker and the new Republican majority in the Legislature, whose moves to gut collective bargaining for public employees sparked mass demonstrations.
When officials locked the Capitol, Sargent said she and the kids, including the baby, Trystan, marched outside in the cold. And when the Capitol police ordered her three older boys — Devin, Bailey and Keanan — to take down their protest sign declaring "Solidarity," they refused, earning a ticket that was later dismissed.
Come January, the 43-year-old small-business owner will occupy the Capitol in a radically different way. Sargent is the newly elected representative to Madison's 48th Assembly District, whose redrawn boundaries include the city's East and North sides.
She will be joined by another protester-turned-lawmaker, Katrina Shankland, 25, who will represent the 71st Assembly District including Stevens Point and Plover. Shankland also credits the protests that rocked the Capitol with catapulting her into politics. She left her job with a renewable energy company to work "90-plus hours a week" as an organizer for the Democratic Party collecting recall signatures against Walker. Shankland testified in the middle of the night at the Assembly Democrats' 61-hour marathon hearing to oppose Walker's efforts to strip bargaining rights from most government employees. "I actually became a protester right out of the gate," Shankland said. "I was there every weekend. (And) when Act 10 came down (on March 9, 2011), I was in the Capitol."
Read more:
http://host.madison.com/news/local/govt-and-politics/from-protesting-to-legislating-two-who-marched-at-capitol-set/article_57b7883e-4fbf-11e2-a063-0019bb2963f4.html#ixzz2GFnPy0GM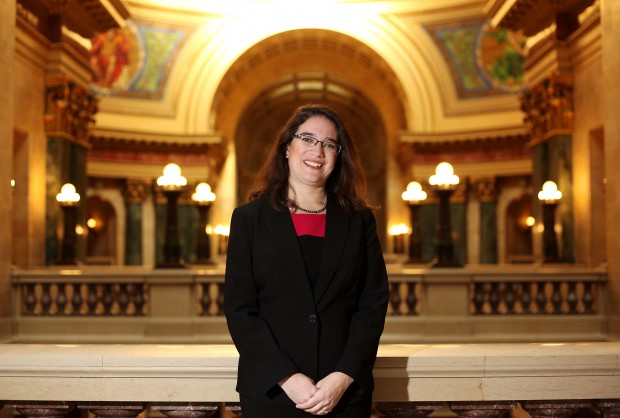 Martin Luther King Jr.
June 4, 1957
From the very beginning there was a philosophy undergirding the Montgomery boycott, the philosophy of nonviolent resistance. There was always the problem of getting this method over because it didn't make sense to most of the people in the beginning. We had to use our mass meetings to explain nonviolence to a community of people who had never heard of the philosophy and in many instances were not sympathetic with it. We had meetings twice a week on Mondays and on Thursdays, and we had an institute on nonviolence and social change. We had to make it clear that nonviolent resistance is not a method of cowardice. It does resist. It is not a method of stagnant passivity and deadening complacency. The nonviolent resister is just as opposed to the evil that he is standing against as the violent resister but he resists without violence. This method is nonaggressive physically but strongly aggressive spiritually.
NOT TO HUMILIATE BUT TO WIN OVER
Another thing that we had to get over was the fact that the nonviolent resister does not seek to humiliate or defeat the opponent but to win his friendship and understanding. This was always a cry that we had to set before people that our aim is not to defeat the white community, not to humiliate the white community, but to win the friendship of all of the persons who had perpetrated this system in the past. The end of violence or the aftermath of violence is bitterness. The aftermath of nonviolence is reconciliation and the creation of a beloved community. A boycott is never an end within itself. It is merely a means to awaken a sense of shame within the oppressor but the end is reconciliation, the end is redemption.
Then we had to make it clear also that the nonviolent resister seeks to attack the evil system rather than individuals who happen to be caught up in the system. And this is why I say from time to time that the struggle in the South is not so much the tension between white people and Negro people. The struggle is rather between justice and injustice, between the forces of light and the forces of darkness. And if there is a victory it will not be a victory merely for fifty thousand Negroes. But it will be a victory for justice, a victory for good will, a victory for democracy.
Another basic thing we had to get over is that nonviolent resistance is also an internal matter. It not only avoids external violence or external physical violence but also internal violence of spirit. And so at the center of our movement stood the philosophy of love. The attitude that the only way to ultimately change humanity and make for the society that we all long for is to keep love at the center of our lives. Now people used to ask me from the beginning what do you mean by love and how is it that you can tell us to love those persons who seek to defeat us and those persons who stand against us; how can you love such persons? And I had to make it clear all along that love in its highest sense is not a sentimental sort of thing, not even an affectionate sort of thing.
AGAPE LOVE
The Greek language uses three words for love. It talks about eros. Eros is a sort of aesthetic love. It has come to us to be a sort of romantic love and it stands with all of its beauty. But when we speak of loving those who oppose us we're not talking about eros. The Greek language talks about philia and this is a sort of reciprocal love between personal friends. This is a vital, valuable love. But when we talk of loving those who oppose you and those who seek to defeat you we are not talking about eros or philia. The Greek language comes out with another word and it is agape. Agape is understanding, creative, redemptive good will for all men. Biblical theologians would say it is the love of God working in the minds of men. It is an overflowing love which seeks nothing in return. And when you come to love on this level you begin to love men not because they are likeable, not because they do things that attract us, but because God loves them and here we love the person who does the evil deed while hating the deed that the person does. It is the type of love that stands at the center of the movement that we are trying to carry on in the Southland—agape.
SOME POWER IN THE UNIVERSE THAT WORKS FOR JUSTICE
I am quite aware of the fact that there are persons who believe firmly in nonviolence who do not believe in a personal God, but I think every person who believes in nonviolent resistance believes somehow that the universe in some form is on the side of justice. That there is something unfolding in the universe whether one speaks of it as a unconscious process, or whether one speaks of it as some unmoved mover, or whether someone speaks of it as a personal God. There is something in the universe that unfolds for justice and so in Montgomery we felt somehow that as we struggled we had cosmic companionship. And this was one of the things that kept the people together, the belief that the universe is on the side of justice.
God grant that as men and women all over the world struggle against evil systems they will struggle with love in their hearts, with understanding good will. Agape says you must go on with wise restraint and calm reasonableness but you must keep moving. We have a great opportunity in America to build here a great nation, a nation where all men live together as brothers and respect the dignity and worth of all human personality. We must keep moving toward that goal. I know that some people are saying we must slow up. They are writing letters to the North and they are appealing to white people of good will and to the Negroes saying slow up, you're pushing too fast. They are saying we must adopt a policy of moderation. Now if moderation means moving on with wise restraint and calm reasonableness, then moderation is a great virtue that all men of good will must seek to achieve in this tense period of transition. But if moderation means slowing up in the move for justice and capitulating to the whims and caprices of the guardians of the deadening status quo, then moderation is a tragic vice which all men of good will must condemn. We must continue to move on. Our self—respect is at stake; the prestige of our nation is at stake. Civil rights is an eternal moral issue which may well determine the destiny of our civilization in the ideological struggle with communism. We must keep moving with wise restraint and love and with proper discipline and dignity.
http://teachingamericanhistory.org/library/index.asp?document=1131
Kohl makes farewell address to Senate
In his farewell speech after 24 years in the U.S. Senate, U.S. Sen. Herb Kohl on Thursday thanked his fellow senators, his staff in Washington and Milwaukee, and the people of Wisconsin.
"I rise today for one final time to address the Senate," the Democrat began in his short address, which lasted less than five minutes. "My remarks will be brief and actually I want to say one thing, 'Thank you.' "
He said he wished he could say thank you with the eloquence of such storied senators as Dale Bumpers of Arkansas, Robert Byrd of West Virginia and Ted Kennedy of Massachusetts. "What a privilege it has been to serve with such men," he said, "and with so many other men and women who have made up this body for the last 24 years."
He called his fellow senators friends, advisers and sometimes adversaries. But he said they all did what they felt they had to do for the betterment of the nation. He said the Senate is often referred to as a family. Kohl said he felt that way about his staff, some of whom have worked with him for years.
"Perhaps what I will miss the most upon leaving the Senate is coming to work every day, here in Washington and in Wisconsin, with such a bright, creative, dedicated group of people, constantly focused on what is best for our nation and our state, challenging and pushing me to be the best senator I could be," he said.
"You cannot be a cynic about the future of this country when you work in an office like mine and have the privilege to interact with generations of intelligent, civic-minded and loyal staffers. And so I thank them all for making a hard job not just easy but enjoyable and for serving the people tirelessly and exceedingly well."
http://www.jsonline.com/news/statepolitics/kohl-makes-farewell-address-to-senate-si8173c-183420931.html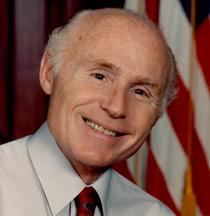 Thank you for your service, Senator Kohl.
About 1.1 billion people in the world survive on just $1 a day.
It's a fact that economics students Chris Temple and Zach Ingrasci couldn't get out of their heads.
"What can I do? That's the hardest part about it ... there is no one answer," says Temple. "[The U.S.] has poured $2.5 trillion dollars into international development trying to end poverty and a lot of times it just made things worse."
Together, the pair decided to take their studies outside the classroom, to someplace more practical –– the edge of poverty itself. Living on $1 a day for two months, they moved to a remote Guatemalan town to study the people's relationship with money and see how access to credit could impact their survival.
They documented their journey in a new film called "Living On One."
Read more:
http://www.businessinsider.com/what-its-like-to-live-on-1-a-day-documentary-chris-temple-zach-ingrasci-2012-12#
Looks like a good learning experience.
UW-Madison's Clark Johnson, a geoscientist, has spent years thinking about and studying extraterrestrial life — where we are most likely to find it and what it is probably going to look like. Don't expect little green men.
"When I give talks," Johnson said, "I Photoshop a dinosaur onto Mars' surface. If we saw that, there'd be no doubt about life. But it is a much more cryptic message that we're looking for." Think more along the lines of something growing underneath a rock, or the telltale clues left by something that once grew underneath the rock.
Johnson leads the Wisconsin Astrobiology Research Consortium, a group with scientist members from around the country and world that studies ancient Earth rocks looking for biosignatures — the signs of ancient microbial life. Studying such rocks and the stories they tell provides crucial information that can be used to guide the search for life in the extreme environments of planets other than our own, such as Mars.
It is an important enough task that NASA just approved a $9 million, five-year grant for the project. This is the second five-year grant from NASA and will allow the consortium to follow up on work in which it found evidence of microbial life on ancient Earth that dates back beyond two billion years, prior to the time when the planet's atmosphere contained oxygen. That's important because life on harsh planets such as Mars will no doubt look considerably different because of factors such as the lack of oxygen.
Read more:
http://host.madison.com/news/local/education/university/uw-madison-researchers-take-prominent-role-in-search-for-extraterrestrial/article_812abf8a-35d2-11e2-a713-001a4bcf887a.html#ixzz2DGV7z3xw
The search for the rocks that contain these clues takes Johnson to places that might as well be Mars. He's spent lots of time, for example, in remote parts of Australia.... Stashed in UW-Madison's Geology Museum is a 3.5-billion-year-old iron-red chunk of rock from near Marble Bar, Australia, a place so remote it takes a day of travel by four-wheel-drive trucks to get there. It's far from a vacation spot — on average, 180 days out of the year are hotter than 100 degrees, Johnson said.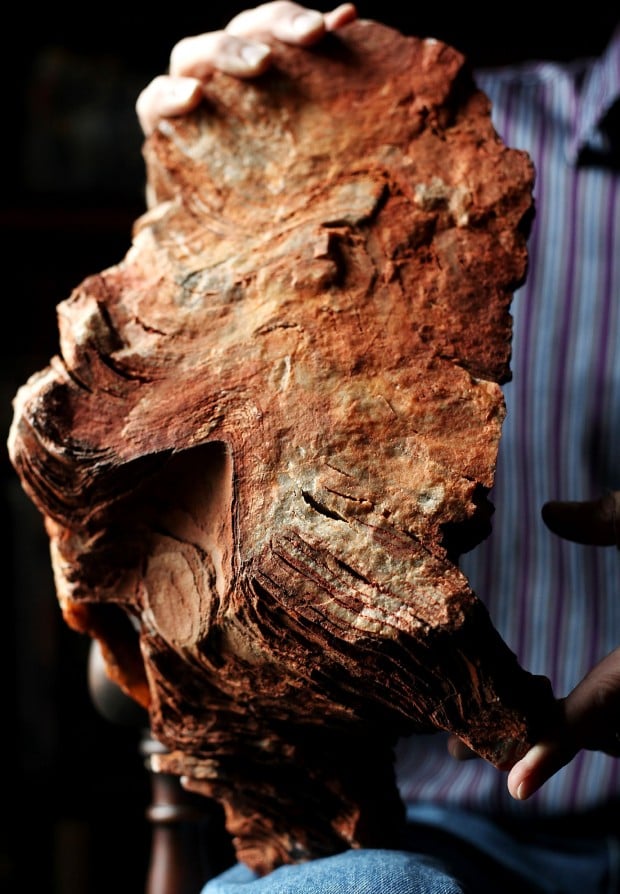 This is devastating.
They are following the lives of poor children in America who are are hungry, homeless, and really living on the edge. Giving up the family pet. Getting food at school. Eating canned vegetables for a snack. Living at a shelter or in a motel. Cutting lawns and turning the money over to mom. Losing possessions because they were in storage and their parents couldn't pay the bill. Sad stuff.
16 million children in America live in poverty.
and presented my insurance card.

I've been uninsured for 18 months and I have migraines. So its been a matter of choosing between spending more than I can afford to be pain free or having nothing effective to take.

I've been employed for less than a month with my contract agency and its just amazing to me that they could offer low cost health insurance that went into effect immediately and actually gives me great coverage on the meds I need. So it is possible.

Its wonderful to have health insurance... makes a major difference in my quality of life