Welcome to DU!
The truly grassroots left-of-center political community where regular people, not algorithms, drive the discussions and set the standards.
Join the community:
Create a free account
Support DU (and get rid of ads!):
Become a Star Member
Rhiannon12866
Rhiannon12866's Journal

Rhiannon12866's Journal

February 29, 2016

SEATTLE (AP) — Washington could become the first state in the nation to impose a direct tax on carbon emissions from fossil fuels such as coal, gasoline and natural gas.

A ballot measure before the state Legislature would create a carbon tax of $25 per metric ton of fossil fuel emissions burned in Washington, while reducing taxes.

Lawmakers have until the end of the session on March 10 to enact Initiative 732, offer an alternative proposal or automatically pass the carbon-tax measure to voters in November as written. It's not clear whether lawmakers will approve an alternative by the end of the session.

The grass-roots group Carbon Washington — which gathered more than 350,000 signatures to qualify the initiative — says a carbon tax is the best way to reduce emissions and tackle global warming. It says the tax encourages people and businesses to switch to cleaner energy by making fossil fuels more expensive.


Read more: http://bigstory.ap.org/article/4c28e307967b438e959b87558dc97e4d/washington-considers-nations-first-carbon-emissions-tax

February 29, 2016

I grew up with a blond cocker like very this, so when one came up for adoption on the "Pet Connection" segment of the local news, my mother called me and I called the number before the show was even over. They said he needed "a special home" because he was 10 or 11, had been used at a "commercial kennel" for his entire life, had never lived with people and was not housebroken. We went to meet him at his foster home the very next day and I was lucky enough to be chosen to adopt him. His amazing foster mom had done such wonders with him, but the real credit goes to Barney who, despite everything, had the best temperament and I was fortunate to have had him for eight wonderful years. I will always be grateful that he found me... I just had to post this to say that, sometimes, there are happy endings.


My Barney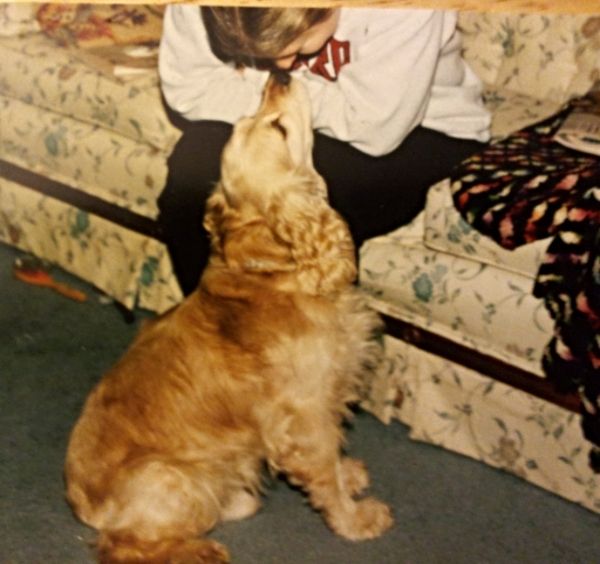 February 26, 2016
Source: CNN Politics

(CNN)New Jersey Gov. Chris Christie offered a surprise endorsement to Donald Trump, saying there is no one better prepared to lead the country in the Republican 2016 race.

"I am proud to be here to endorse Donald Trump for president of the United States," the New Jersey Republican told reporters at a press conference in Texas.

"The best person to beat Hillary Clinton on that state last night is undoubtedly Donald Trump," Christie added.

Trump and Christie appeared on stage together the day after a rough debate performance where the real estate mogul faced off against Sens. Marco Rubio and Ted Cruz.

Read more: http://www.cnn.com/2016/02/26/politics/chris-christie-endorses-donald-trump/index.html


---
Profile Information
Gender: Female
Hometown: NE New York
Home country: USA
Current location: Serious Snow Country :(
Member since: 2003 before July 6th
Number of posts: 194,752