Welcome to DU!
The truly grassroots left-of-center political community where regular people, not algorithms, drive the discussions and set the standards.
Join the community:
Create a free account
Support DU (and get rid of ads!):
Become a Star Member
Rhiannon12866
Rhiannon12866's Journal

Rhiannon12866's Journal

May 26, 2013
May 10, 2013
Reports of a natural gas smell sparked the evacuation of several buildings in downtown Great Falls on Wednesday morning, but it turns out scratch-and-sniff cards were to blame and not a widespread gas leak.

Nick Bohr, general manager at Energy West, said workers at the company were cleaning out some storage areas and discarded several boxes of scratch-and-sniff cards that it sent out to customers in the past to educate them on what natural gas smells like.

"They were expired, and they were old," Bohr said. "They threw them into the Dumpsters."

When the cards were picked up by sanitation trucks and crushed, "It was the same as if they had scratched them."

http://www.greatfallstribune.com/article/20130508/NEWS01/305080010/Energy-West-official-Scratch-sniff-cards-blame-gas-smell-downtown-Great-Falls?nclick_check=1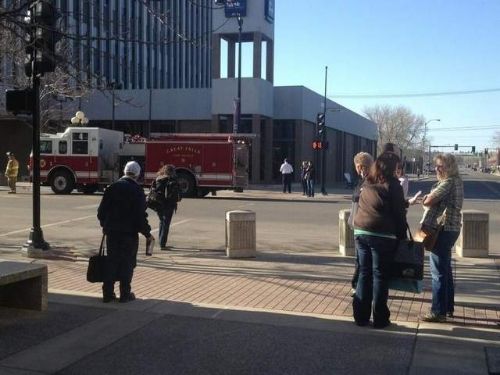 People stand on the sidewalk in downtown Great Falls after being evacuated due to widespread reports of a natural gas smell in the area.
Profile Information
Gender: Female
Hometown: NE New York
Home country: USA
Current location: Serious Snow Country :(
Member since: 2003 before July 6th
Number of posts: 195,188