Page: 1
WillyT
WillyT's Journal
Profile Information
Member since: 2002
Number of posts: 72,631

Journal Archives
My old man was a journalist before WWII broke out...
He signed up and learned to fly with the Navy (using a stearman)...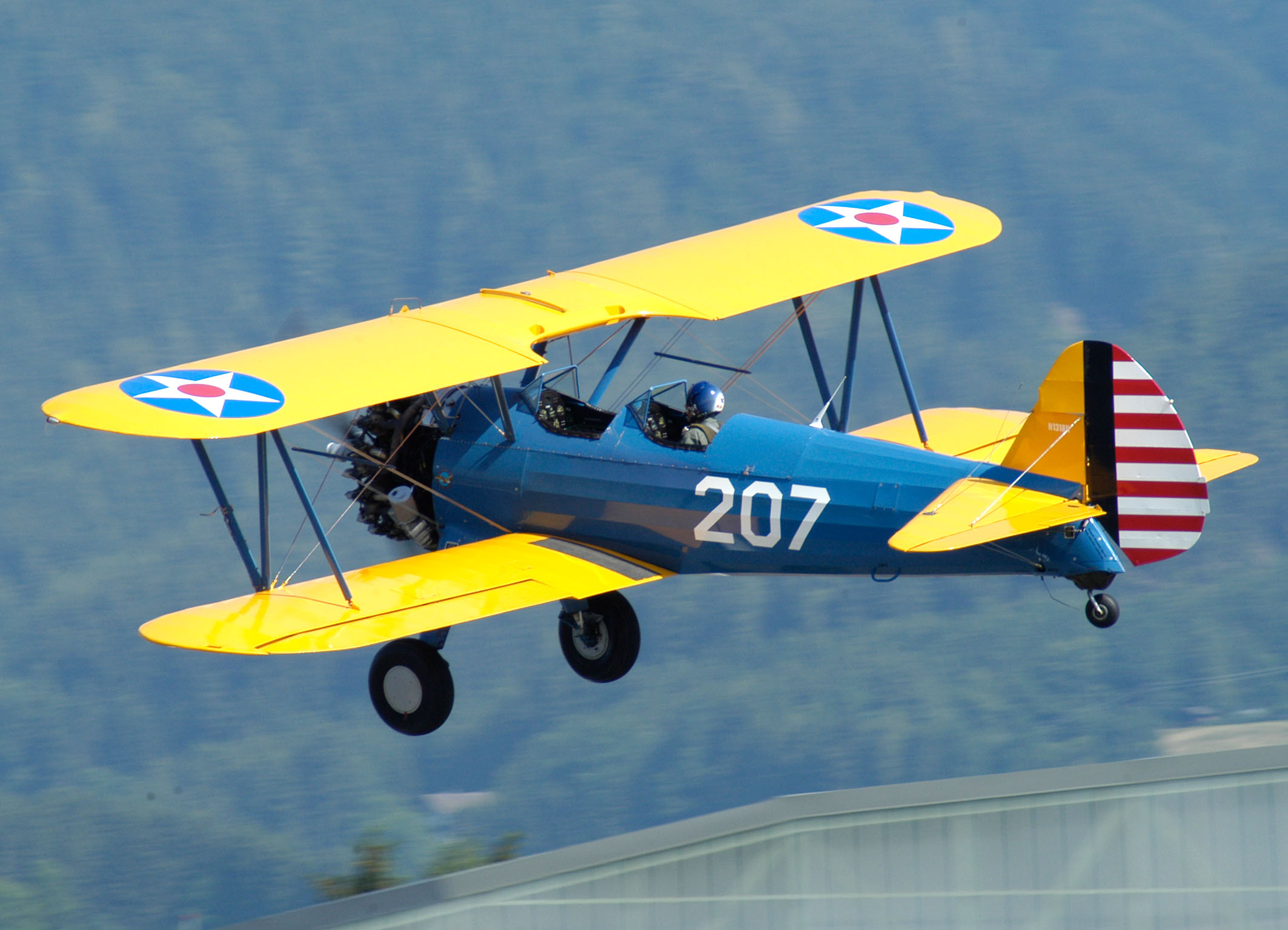 Was assigned to the Marines as the Captain of a B-25...
Yet he never talked about it...
And it was only a couple of years ago... decades after his death...
That my mom, in her 80's, told the following story...
As Clint Eastwood's first movie about the Flag at Iwo Jima was about to be released, and there were commercials promoting the film... my mom off-handedly says half indignantly/half prideful...
"Joe Rosenthal... let me tell you something. Your father and Joe had had a few drinks in San Francisco, and decided it would be a good idea to drive to Sacramento and see the State Fair. They drove into a bridge abutment, and I had to go down and bail their asses out!"

And all I'm thinking is... "Dad knew Joe Rosenthal ???"
Point being...
Most of them did not talk much about it when they came home.
And...
The writers/journalists tended to hang out together.
My old man knew Rosenthal, Pierre Salinger (JFK's Press Secretary), The guy that wrote 'In Harms Way' (which is my favorite WWII movie, directed by Otto Preminger, and starring EVERYBODY), and many others including those serving IN THEATER from Hollywood.
And for all the crap and horror they must have witnessed...
they tended not to talk (or brag) about any of it.
And when they got back home, being lucky enough to have survived it in one piece...
They set about creating a better society.
VELARDE, Servando J. 'Joe'

Born March 19, 1923, in Patterson, LA, Joe spent his earliest years in Havana, Cuba. His family eventually returned to the U.S. and settled in a predominantly Jewish neighborhood in Brooklyn, NY. 'Joe' soon became Servando's anglicized name and 'Yuss' his Yiddish one, the first of many monikers he was given and loved. 'Coach,' was another favorite.

Joe was strongly influenced by the practice of 'tikkun olam,' the Jewish term for 'repairing the world,' and throughout his life he was a champion of social justice, human rights and civil liberties. He loved the printed word and his interests were limitless. Confined to bed as a young boy with rheumatic fever, reading became his lifesaver; writing soon became its companion. Over the course of his life, he wrote everything from academic manuals to public policy treatises, essays, short stories, poetry, and beautiful love letters. He had more than 100 letters-to-the-editor published by The Sacramento Bee.

Joe was a gifted speaker with a phenomenal memory, a wonderful sense of humor, and a depth of knowledge about an extensive list of subjects. He left an indelible and positive imprint on most people-even those who knew him only briefly. Students and peers from the distant past would be ecstatic when they 'found' him; many of them said he 'changed their life.'

His own life was changed when Pearl Harbor was bombed. He left Brooklyn College as an 18 year-old to enlist in World War II and served 4 years and flew 60 combat missions in the European Theater as a top turret gunner in a B-25. In 1952, while completing work on his doctoral degree, the U.S. Air Force recalled him to active duty. He served for the next 20 years as an intelligence and special operations officer with tours of duty that included Germany, Lebanon, Venezuela, Vietnam, Cuba, the Joint Chiefs of Staff (or, as Joe called it, the 'jungles of DC') and the Air Force Academy. For his distinguished service, he was awarded the U.S. Legion of Merit, a Special Freedom Foundation Award, and more than 20 other commendations from the Army, Air Force and other countries.

He retired as a lieutenant colonel in 1971 and returned to academia as the Dean of Students at Eisenhower College in New York. In 1974, he and Carol married and in 1975, they moved their blended family to CA. Joe spent the next 25 years as an advocate for migrant farm workers, immigrants and other disenfranchised poor, bringing their deplorable living and working conditions to the attention of state legislators and government officials. During this period, he served as Deputy Director of La Cooperativa de Campesina. He was also the Project Director and Editor of 'The Education of Adult Migrant Farmworkers,' a 2-volume publication commissioned by the US Dept of Education that provided resources for use by teachers & administrators throughout the nation; and he proposed and lobbied for a 'National Immigrants Day' to honor those who add to the richness and diversity of our country.

No picture of Joe would be complete without mention of his love affair with fencing. He began fencing at the age of 13 and co-captained his Brooklyn College team before the war and his NYU team after it, winning the Eastern and National Collegiate Three-Weapon Team Championships. From 1949-1952, he coached the U.S. Military Academy and Columbia Univ. fencing teams and individuals to national championships. In 2002, Columbia honored him as the 'Progenitor of the Golden Age of Columbia Fencing,' and in 2009 he was inducted into the U.S. Fencing Hall of Fame.

Very significantly, Joe is credited with ending racial discrimination in fencing as the result of withdrawing his Columbia team from a 1949 competition that barred his black fencer from participating. He was told he was ahead of his time and pushing too hard too fast; his response was that he fought the Nazis to defend our Constitutional principle of equal opportunity and it was others who were behind the times and moving too slow.

Joe lived a good life. He knew what he felt, said what he meant and did what he said. He was a man of integrity, taste and judgment. He shared his knowledge, humor, philosophy and affection with his family and friends until his last day on September 26, 2012. He enriched the lives of those who let him. He loved without condition and was so greatly loved by so many. He was 89 but he was never old. He was a gift.

Survived by his wife, Carol Greenwood Velarde of Elk Grove and their children, Geraldine Collins, Servando J. Velarde III (Luminita), Gayle Palumbo (Maurice), Maria Duke (Pascal), and Leonard Velarde (Stacy); sister, Maria Paul, 14 grandchildren, 5 great-grandchildren, and an extended family of in-laws, cousins, nephews and nieces. Joe's dear daughter, Dana Rortvedt, predeceased him.
Link:
http://www.legacy.com/obituaries/sacbee/obituary.aspx?page=lifestory&pid=160694353#fbLoggedOut
Peace Joe...
Especially when it comes to undecideds/uncommitteds...
Are we now wooing the electorate ???
There used to be a word for those uncommitted/undecided people we attempted to seduce...
And I wonder if seduction is the current way one wins the Presidency these days.
If true... it's the fault of the MSM.
It's ALL marketing.
I almost did not post the post below because of the title,
I Kinda Liked Mitt, Until I Lost My Job
DU Link:
http://www.democraticunderground.com/10021545316
And the reason why... is because my initial snark reflex went off and I thought something along the lines of, "Well read a newspaper once in awhile, or, So only when your job is lost to you start looking for help", and a thousand other nano-second knee-jerk reactions.
Operative word there is
Jerk
.
It took me a couple of minutes... and actually WATCHING the video... and I thought to myself...
Hey asshole... this woman just learned/found out in a few months, what many of us have known for decades! And ... this woman might have just decided to vote Democrat and/or BECOME a Democrat for the first time in her life.
What I'm suggesting is that she got a real life crash course in the political reality of our times. She did not necessarily have the opportunity to study for the test.
So...
Remember... that all newbies are not trolls...
And... whether newbie or not... people who are frightened about the possibility that Romney and the Moneyed Interests might be able to pull this thing out... are not necessarily Concern Trolls...
Hell... I'm worried, but I just keep plowing... FORWARD!
Finally... many new people, people that are young, people that have been hurt, abused, neglected, or any manner of reaseons... INCLUDING leaving the band of Looney-Toones that is now the current GOP... may just be looking for some REAL information.
And finally finally... remember that this place was founded for a whole lot of wounded Democrats and fellow travelers after the SCOTUS gave the Presidency to GWBush.
It should be a safe place for us, and those that want to join us.
And P.S.... WE NEED EVERY ONE OF THEM!
Remember math ???
The lowest common denominator ???
I do not think I am better than these people... I think that people that think that they are better than other people, are automatically disqualified for the very fact that they think that way. You may be better AT SOME THING than another, but you are NOT holistically a better human being.
And I would fight with all my might (unlike the GOP) to make sure that ALL people who have the basic qualifications to vote (a breathing citizen at the age of 18 years old) TO VOTE!
Hell... I'd change the rules, if I could, and make election day a four day weekend ending on Tuesday.
But...
I am bone-tired, and red-eyed weary, of having to argue and outvote some of the least curious and most uninformed people that are some of my fellow citizens.
I could show you a hundred videos and a thousand quotes to underline what I'm talking about... Just watch an episode of Jay Leno's 'Jay-Walking' and you'll see what I mean.
And the frustration bubbles up because THEY HAVE NOT A CLUE...
And further frustrating... is wondering what can be done.
And I really do not know...
AND... they are being lied to and misled.
But for those of us...
Who tried to get something out of school...
Who actually read and maybe even write on a regular basis...
Who might have ACTUALLY had to try and raise a family... make a budget... care for the kids mental and physical health...
For those of us who've worked hard at our jobs... and those of us that took the risk of putting their money into starting their own businesses...
For those that have had medical issues... physical OR mental..
For those that have lost a child, a parent, a friend or a colleague...
For those who are being bullied, oppressed or marginalized...
For those who are being ignored, threatened, or abused...
And for a thousand other reasons that we could come up with here...
We rely on the GOVERNMENT because WE ARE THE GOVERNMENT !!!
We the People of the United States, in Order to form a more perfect Union, establish Justice, insure domestic Tranquility, provide for the common defence,[note 1] promote the general Welfare, and secure the Blessings of Liberty to ourselves and our Posterity, do ordain and establish this Constitution for the United States of America.
IOW - We REALLY DO rely on one another.
So PLEASE... Please... Vote that way.