Welcome to DU!
The truly grassroots left-of-center political community where regular people, not algorithms, drive the discussions and set the standards.
Join the community:
Create a free account
Support DU (and get rid of ads!):
Become a Star Member
(36,974 posts)
Wed Sep 19, 2012, 09:14 PM
Sep 2012
Mitt Romney dyed his face brown for his Univision interview - 'Real Photo'
Last edited Fri Sep 21, 2012, 04:02 PM - Edit history (2)
Photo from Wednesday at Univision:
How he normally looks:
ALSO:
When Romney got off of the plane Wednesday in Miami 'BEFORE' going to Univision his face was already brown,
so in my opinion no one should blame it on a Univision make-up person.
You can see in the photo below a vertical line on his neck - 47% of his neck is white and the rest is brown.
The photo below is from Wednesday and shows how his face looked when he got off of the plane in Miami: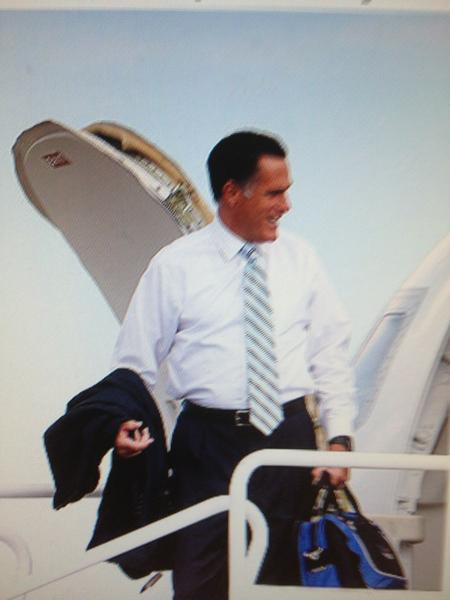 Edited to add...
There are more photos below down in the comments and also a video.
h/t bushisanidiot
340 replies
= new reply since forum marked as read
Highlight:
None

Don't highlight anything
5 newest

Highlight 5 most recent replies
Recommended

Highlight replies with 5 or more recommendations