Sun Jul 16, 2017, 09:05 PM
yuiyoshida (25,756 posts)
I don't think you understand....私は本当にあなたが理解しているとは思わない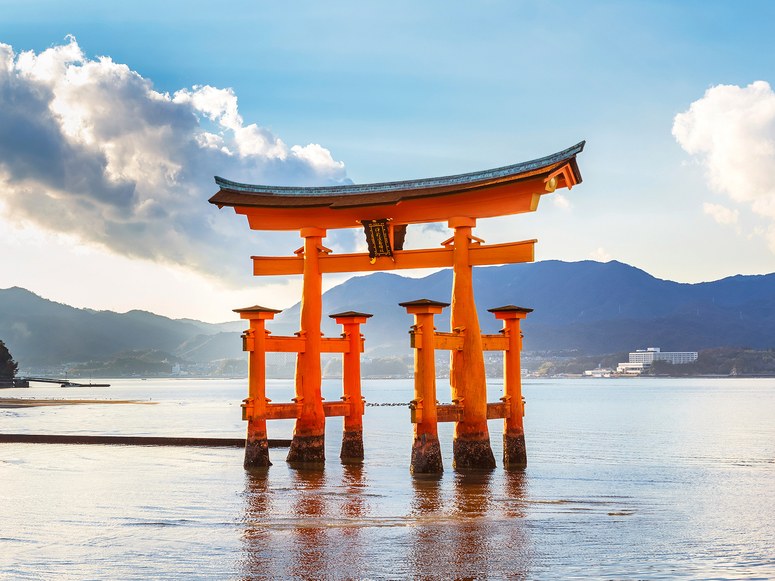 A few years ago I was visiting an Asian chat room on line. While there someone noticed my name and asked me if I was Japanese. I said "Yes Japanese American".
"oh good, " he said, "dattebayo! Boku wa 11 tsuki ni Nihon ni iku yotei de, muryo de nihongo o manabu hoho wo manabimashita."
I said, that's interesting that you are going to Japan in November but where is it you picked up such rough language? Who taught you to speak Japanese?
"No one". He said,
I picked it up on my own, from watching Naruto Anime and reading Naruto Manga (Comic books). "
I replied, "ah, no wonder. I said " You really should take a formal class in Japanese before you go to Japan."
He tossed out an Japanese expletive.
"I don't need formal school. I can speak Japanese perfectly well, and people there will understand me" he said arrogantly.
I explained to him that Japanese is not like a language like Spanish, where you can just pick up phrases and get by.
"There are grammatical errors you have used, like not knowing about formal, semi formal and Casual speech. The way you say something depends often on who you are saying it too."
He laughed and called me a "Baka Yaro" , which means Stupid Bastard. I told him, say that phrase to a stranger in Japan and you might get your teeth knocked down your throat.
You are sounding more like a Yakuza crime boss than someone who is more than a guest in a country that you seem to know nothing about."
"That's fine by me, because they will understand me, and no one will mess with me, cause I know how to talk tough."
I said the one thing Japanese people are, is very polite. Its how they speak to each other, in a civil tone. You are totally asking for trouble by using what you learned from anime and manga. People will either think you are very crude or an idiot, for example, you used the Phrase "Dattebayo". That alone will make people believe you are really ignorant. The word is a nonsensical word created by the writers of Naruto Anime, and has no real meaning. If you were to look it up in a Japanese-English Dictionary it won't be there. Only fans of Naurto will know what you mean, and they will think you are an idiot for employing it."
He scoffed. "Demare kon yaro, Neboken ja Neyo!"
"Telling someone to shut up and calling them a bastard will not get you any friends either. Say that to the wrong person, and you might end up being beaten"
"Betsu ni" he replied. (I don't care) "Boku no ni hon go wa totemo subarashidesu yo." (My Japanese is extremely amazing.)
"Again, I said, rude language doesn't play well in Japan. You need to take a class so you can understand how to speak properly in Japan."
"I am not going to pay 50 to 300 dollars for Language Lessons, and I am beginning to think you have no clue what you are talking about. I don't need any language lessons, they will understand what I say and the way I will say it, just fine."
I asked him how long will he be in Japan and he said over a month and He planned to be there longer, as he said,
"America sucks, I want to be in Japan and learn the martial arts and run my own bar there." I plan on finding a hot little Geisha, marrying her and settling down in Tokyo."
I told him,
"if you speak like you do, and don't take a formal course, you may end up back here and very disappointed."
He laughed at me.
"If I do come back, I will personally come and apologize to you, but I will be just fine. Hey! I am an American! These people will welcome me with open arms, despite what you are telling me. That's just so much bullshit you are peddling, and I will be fine. I might even be a celebrity in Japan after I have lived there a few years"
So I shrugged and said, "Ganbatte kudasai" (do your best) and he flipped me off and left the chat room. I never saw him again, but I didn't have to. I had heard he had come back to the States, and was planning a trip to mainland China.
Apparently, he had wanted to take a formal course in Mandarin before he left. Lesson learned I guess.
7 replies, 1494 views
Replies to this discussion thread
| | | | |
| --- | --- | --- | --- |
| 7 replies | Author | Time | Post |
| I don't think you understand....私は本当にあなたが理解しているとは思わない (Original post) | yuiyoshida | Jul 2017 | OP |
| | PatrickforO | Jul 2017 | #1 |
| | Old Crow | Jul 2017 | #2 |
| | Skittles | Jul 2017 | #3 |
| | ZM90 | Jul 2017 | #4 |
| | JuJuYoshida | Jul 2017 | #5 |
| | ZM90 | Jul 2017 | #6 |
| | LostOne4Ever | Jul 2017 | #7 |
---
Response to yuiyoshida (Original post)
Sun Jul 16, 2017, 09:20 PM
PatrickforO (6,782 posts)
1. Many Americans are incredibly ignorant and very ugly when abroad.
The thing about Obama is he set a good example for us.

Trump...well, he's the quintessential ugly American.
---
Response to yuiyoshida (Original post)
Sun Jul 16, 2017, 09:28 PM
Old Crow (1,757 posts)
2. Uggh. You were very patient.
Some people can't be helped.
---
Response to yuiyoshida (Original post)
Sun Jul 16, 2017, 09:51 PM
Skittles (119,813 posts)
3. a very interesting read
a better approach on his part would have been for him to say, hey, please critique me, then accept the advice

---
Response to yuiyoshida (Original post)
Sun Jul 16, 2017, 10:33 PM
ZM90 (706 posts)
4. He sounds very arrogant, he should have asked for your advice instead of being rude to you.
I mean I get that he likes Japan that's fine, he wants to meet a nice Japanese girl with him possibly living in Japan someday or whatnot that's fine too but you know what he should seek to actually learn about the culture he claims he likes outside of anime and manga. You were very patient and kind to him even when he didn't deserve it so for that you are a much bigger person than he is. If I was going to visit Japan you would be the first person I'd go to for advice Yui
.
---
Response to ZM90 (Reply #4)
Mon Jul 17, 2017, 12:55 PM
JuJuYoshida (306 posts)
5. Same here but chances are....
I'd be taking Yui with me anyway hehe!
---
Response to JuJuYoshida (Reply #5)
Mon Jul 17, 2017, 02:23 PM
ZM90 (706 posts)
6. Yep! You two are great together!
Also hi Juju this is the first time I've actually talked to you on DU though I have heard about you!
So it may be late but welcome to DU!
---
Response to yuiyoshida (Original post)
Thu Jul 20, 2017, 03:48 AM
LostOne4Ever (8,286 posts)
7. I am also self studying but I don't plan to actually go to Japan anytime soon.
If I did, I would spend a lot of time mastering my teineigo, sonkeigo, and Kenjougo. In fact, I would probably go overboard and sound like a store clerk.