Thu Mar 22, 2012, 01:35 PM
AsahinaKimi (20,776 posts)
I found Yoppy!
Last edited Thu Mar 21, 2013, 07:23 AM - Edit history (2)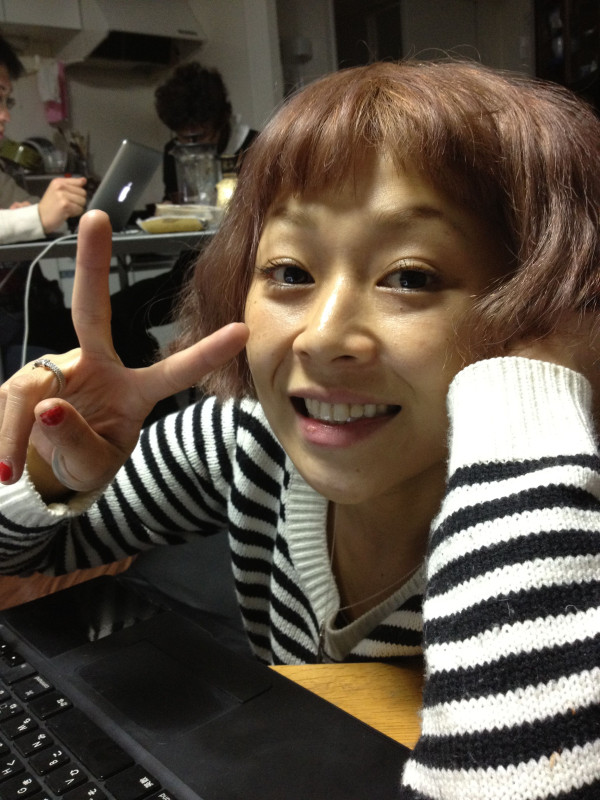 (The Scanty)
http://en.wikipedia.org/wiki/The_Scanty
Long after The Scanty, broke up, I was pretty much aware of what happened to most of the members except for the lead singer, Yoppy (Yoshiko Yamamoto) who basically disappeared off the Japanese Musical map! I loved this singer (Admitting here and now, that I had a terrible Girl crush on her...) and in my opinion, she was with one of the most awesome Girl Bands in Japan. (Awesome, unfortunately
after they broke up
, for their two major hit songs didn't become popular until after the songs were used in an Anime.)
The song that made them famous..
From the Anime
Fullmoon wo Sagashite
The story was about a young girl who wanted to become a rock singer, despite her severe physical problems. The Anime ran for a full season, about 24 episodes, and made THE SCANTY's songs famous not only in Japan but in the USA among many Anime fans.
This probably helped to boost the record sales of their only three albums.. (I know, because I was one who scooped them all up, after the anime was released. )
The anime made me want to find out more about the band, and hey!!..these girls could rock with the best of them! They were an awesome band, its just too bad no one noticed them, while they were still together.
After so many years, I began to wonder what happened to the band members..Wikipedia listed them, and
where they moved on to, which bands they joined.. as well as information about new music released by the
newly formed bands. With One exception: Yoppy. She had a great voice, but didn't play a guitar, bass or drums. You would think someone would have picked her up.. but she, like most Jpop singers just "graduated" meaning, she retired.
So, how do you find someone like that? You use various web browsers, ask people in the business.. I did this for a long time with no success of finding her. She was just gone.
Recently, I heard that Tobu, (The ex-drummer for the Scanty) was coming to town for a concert, I had planned to go to see it, and with luck, maybe even ask her, what became of Yoppy...but things being as they were, I missed the opportunity, until today, when I found Tobu's account on Twitter.
Tobu
I friended Tobu and wrote her a note, hoping she might answer, but you know how celebs are, always busy.
Then I checked Tobu's buddy list..and guess who was there?
O~M~G...I found YOPPY!
https://twitter.com/#!/YOYOYOPICO
Its amazing how things came come together eventually. For years, I had searched to find out any news, and now she has her own blog.. and sends out messages (Tweets) on twitter. I couldn't be happier! Its nice to know someone you like doesn't always fade into non existence. Its nice to know she has moved beyond her career and still stays in touch with those people who were apart of her life..and now her fans as well!
**update

so happy she responded!
One of my favorite songs by Yoppy and The Scanty
1 replies, 4869 views
Replies to this discussion thread
| | | | |
| --- | --- | --- | --- |
| 1 replies | Author | Time | Post |
| I found Yoppy! (Original post) | AsahinaKimi | Mar 2012 | OP |
| | AsahinaKimi | Mar 2012 | #1 |
---
Response to AsahinaKimi (Original post)
Fri Mar 23, 2012, 10:58 PM
AsahinaKimi (20,776 posts)
1. update..OMG!!!