Tue Jan 19, 2021, 12:22 AM
littlemissmartypants (14,819 posts)
Remember Mes Aynak?
In 2013 DU was instrumental in helping to save this amazing archeological site in Afghanistan. A movie was made by my friend Brent and he announced an update that I thought some of those who helped out in the past would be interested in hearing about.
Here's an update:
From Brent E. Huffman the filmmaker:
This Tuesday, January 19, 2021, I'll be showing "Saving Mes Aynak" and will be giving important updates about the situation at the site. A BIG thank you to all who have supported the effort to save Mes Aynak over the years!
The fight to save an ancient Buddhist city continues.
https://artisnaples.org/events/asian-art-history-011921
From previous posts:
Photos
http://www.savingmesaynak.com/photos/
Updates on Cultural Property News
http://www.savingmesaynak.com/news
❤lmsp
2 replies, 625 views
Replies to this discussion thread
| | | | |
| --- | --- | --- | --- |
| 2 replies | Author | Time | Post |
| Remember Mes Aynak? (Original post) | littlemissmartypants | Jan 2021 | OP |
| | Judi Lynn | Jan 2021 | #1 |
| | littlemissmartypants | Jan 2021 | #2 |
---
Response to littlemissmartypants (Original post)
Wed Jan 20, 2021, 09:55 PM
Judi Lynn (146,710 posts)
1. It will be tremendous getting up to date on this material, LMSP. What a project he chose.
Everyone must remember how horrified he/she felt the moment the information started flowing to us this was happening. TWhat a shock. How could they be so stupid?

Looking forward to studying what you have shared in this post.

You have very worthwhile friends, as you know! This work is priceless.
---
Response to Judi Lynn (Reply #1)
Wed Jan 20, 2021, 11:36 PM
littlemissmartypants (14,819 posts)
2. It's the most fascinating, culturally significant place in the world to me.
I hope President Biden will reverse you know who's decision to withdraw the USA's commitment to UNESCO. That could be a significant move toward helping to preserve this remarkable place.
Jonathan DeHart
By Jonathan DeHart
June 10, 2013
Saving the Buddhas of Mes Aynak
Credit: Brent Huffman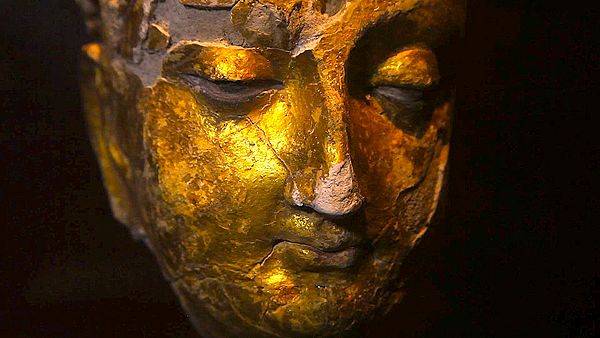 Outside the village of Mes Aynak, in eastern Afghanistan's mountainous Logar province, a burgeoning Buddhist center once flourished. In its heyday, this Silk Road hub thrived on trade between the Middle East and Asia, and hosted Buddhist pilgrims who helped spread the faith.
...while Europe was crawling through the Dark Ages, Afghanistan was home to Nestorian Christians, Persian Zoroastrians, Hindus, Jews and, finally, Muslims, in a tolerant, prosperous society....
...the 2,600-year-old site contains fortified monasteries, a Zoroastrian fire temple, several Buddhist stupas, more than 1,000 statutes and walls featuring frescoes of donor portraits and scenes from the Buddha's life. Not to mention smelting workshops, miners' quarters (even then the site's copper was well known), a mint, two small forts, a citadel, and a stockpile of Kushan, Sassanian and Indo-Parthian coins.
https://thediplomat.com/2013/06/saving-the-buddhas-of-mes-aynak-updated/