Fri Jan 11, 2019, 01:25 AM
Judi Lynn (127,689 posts)
Easter Island statues: mystery behind their location revealed
Nicola Davis
@NicolaKSDavis
Thu 10 Jan 2019 14.17 EST Last modified on Thu 10 Jan 2019 19.25 EST
Location of statues was based on nearby fresh water and other resources, says US study
The huge stone figures of Easter Island have beguiled explorers, researchers and the wider world for centuries, but now experts say they have cracked one of the biggest mysteries: why the statues are where they are.
Researchers say they have analysed the locations of the megalithic platforms, or ahu, on which many of the statues known as moai sit, as well as scrutinising sites of the island's resources, and have discovered the structures are typically found close to sources of fresh water.
They say the finding backs up the idea that aspects of the construction of the platforms and statues, such as their size, could be tied to the abundance and quality of such supplies.
"What is important about it is that it demonstrates the statue locations themselves are not a weird ritual place – [the ahu and moai] represent ritual in a sense of there is symbolic meaning to them, but they are integrated into the lives of the community," said Prof Carl Lipo from Binghamton University in New York, who was co-author of the research.
More:
https://www.theguardian.com/science/2019/jan/10/mystery-of-location-of-easter-island-statues-revealed
5 replies, 728 views
Replies to this discussion thread
| | | | |
| --- | --- | --- | --- |
| 5 replies | Author | Time | Post |
| Easter Island statues: mystery behind their location revealed (Original post) | Judi Lynn | Jan 11 | OP |
| | Adsos Letter | Jan 11 | #1 |
| | Judi Lynn | Jan 11 | #3 |
| | RestoreAmerica2020 | Jan 11 | #2 |
| | Judi Lynn | Jan 11 | #4 |
| | sinkingfeeling | Jan 11 | #5 |
---
Response to Judi Lynn (Original post)
Fri Jan 11, 2019, 01:39 AM
Adsos Letter (18,404 posts)
1. I just want to say thank you for all of the cool stuff you've brought to us over the years.
So...Thank You Judi Lynn!
---
Response to Adsos Letter (Reply #1)
Fri Jan 11, 2019, 02:13 AM
Judi Lynn (127,689 posts)
3. It's a real treat to be able to find these articles so easily, when I can get some time to do it.
I love to look for them, and learn from them at the same time.
Just wouldn't feel right finding new material (to me) and not being able to put it somewhere where someone else might see it for the first time, too.
Thank you, so much, Adsos Letter.
:
---
Response to Judi Lynn (Original post)
Fri Jan 11, 2019, 02:12 AM
RestoreAmerica2020 (1,108 posts)
2. Thanks. Intriguing post...will continue research on fascinating topic.
---
Response to RestoreAmerica2020 (Reply #2)
Fri Jan 11, 2019, 02:21 AM
Judi Lynn (127,689 posts)
4. I've never heard this one, either! So much is NOT known about the entire place.
It's all so worth studying until science actually has a clue!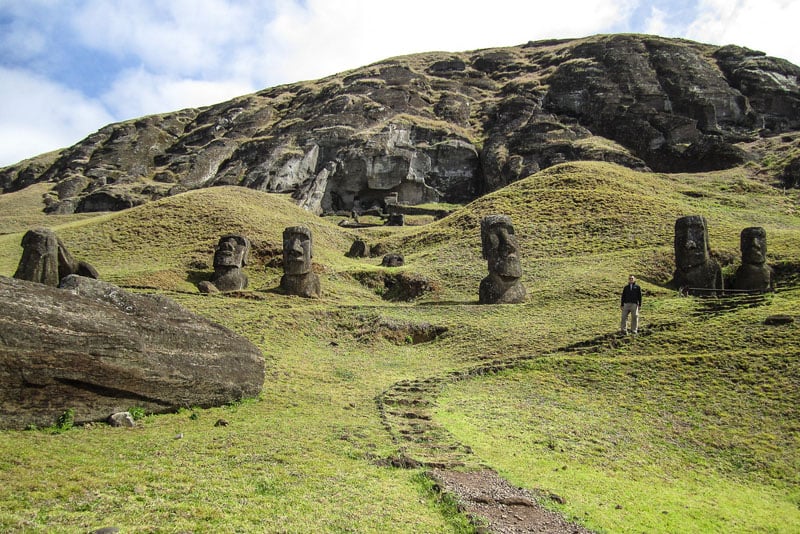 Love seeing pages of images, like this one for "easter island heads":
https://tinyurl.com/y8p5afv3
Learning each small, thumbnail image is connected to a whole article, teaches a newcomer days could possibly be spent covering everything that comes up. If we only had the time! So much to learn.
---
Response to Judi Lynn (Original post)
Fri Jan 11, 2019, 08:56 AM
sinkingfeeling (38,047 posts)
5. Easter Island, or Rapa Nui, is still one of my favorite trips