Wed May 26, 2021, 08:17 PM
Judi Lynn (148,532 posts)
Gravitational wave 'memories' could help us find elusive cosmic strings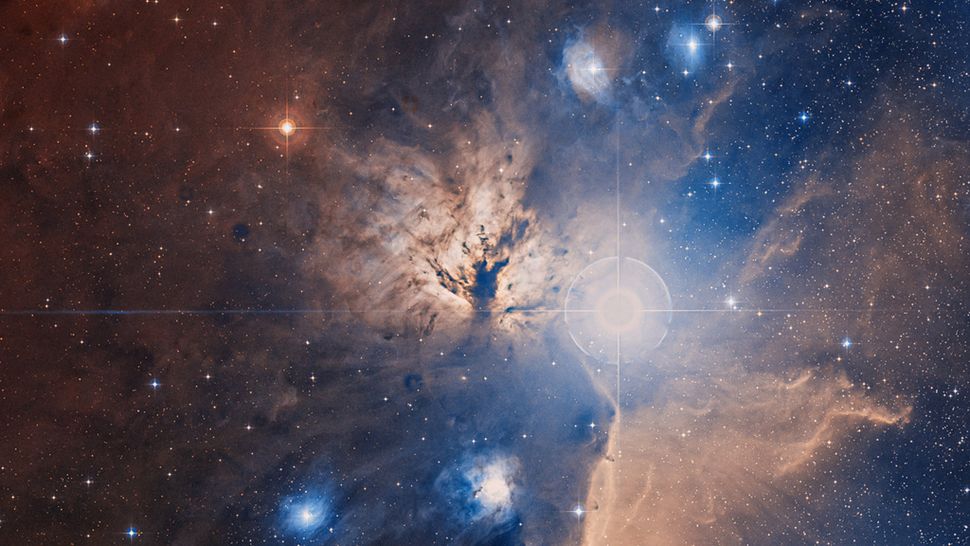 The Flame Nebula. (Image credit: NASA/DSS)
Many theories of the early universe predict that the cosmos should be flooded with cracks in space-time, called cosmic strings, but no cosmic strings have been detected yet. Now, a new proposal suggests that we may need to look for them not through traditional astronomy, but through their gravitational-wave signature, which may persist in space-time long after the cosmic string has vanished.
When the universe wasn't even a second old, it underwent the most radical and transformative phase transitions of its existence — a feat not repeated even until the present day, billions of years later. These phase transitions completely reorganized the universe as the (hypothetical) unified force splintered off into the separate fundamental forces: gravity, the strong nuclear force, the weak nuclear force and electromagnetism.
As the forces splintered off, the fundamental quantum vacuum energy of space-time realigned itself to support the new forces. But this realignment wasn't perfect. Think of water in an ice cube tray freezing into an ice cube. As the phase transition occurs, different regions of water can form ice crystals oriented in various ways. In some parts of the ice, the water molecules will line up in one direction to form a crystal; in other parts of the ice, the water molecules will line up in a different direction. No matter what, all of the water turns into ice when it's cold enough, but defects can appear between the domains of differing crystal arrangements.
You can see those defects as cracks and flaws in these ice cubes. But to see the cracks and flaws that developed in space-time, we have to look much harder. The defects that appeared during the early phase transitions of the universe can come in a variety of dimensions, but the most common is likely a one-dimensional fissure, known as a cosmic string (which is unrelated to the superstrings of string theory).
More:
https://www.space.com/find-cosmic-strings-with-gravitational-waves
0 replies, 411 views