Wed Jun 24, 2020, 03:21 AM
Judi Lynn (141,690 posts)
The Incredible Science Of Lake Baikal: The World's Largest, Oldest, Deepest Lake
Jun 24, 2020,02:00am EDT
Ethan Siegel Senior Contributor
Starts With A Bang Contributor Group
Lake Baikal, shown here, is a lake between two high-elevation regions in Siberia, Russia. This is... [+] W0ZNY / WIKIMEDIA COMMONS
Although practically all of Earth's human population lives on dry land, our surface is 71% covered by water. Of that water, almost all of it is in the oceans, with just 2.5% of it in the form of fresh, rather than salt, water. Most of Earth's fresh water is in glaciers, ice caps, and permafrost, and water and ice beneath the surface. Most of the rest, as you might expect, is in the large reservoirs of liquid water on our land masses: Earth's lakes.
All told, fresh water lakes make up just 0.007% of the total amount of water on Earth, but comprise the overwhelming majority of liquid fresh water on our surface. Most of Earth's lakes are relatively young, less than 18,000 years old and formed during the end of the last ice age. Only 20 lakes, worldwide, are ancient: more than 1 million years old. But Lake Baikal is not only Earth's oldest lake, at 25-30 million years of age, but it's also the largest. Here's the fascinating science behind it.
Earth's lakes are the primary location where liquid, surface fresh water is held, but most of them were formed by the retreat of glaciers. The majority of Earth's fresh water is frozen, in the forms of glaciers and ice caps, and this becomes much more severe during ice ages: where the polar caps grow large and extend down to much more equatorial latitudes than their present locations.
More:
https://www.forbes.com/sites/startswithabang/2020/06/24/the-incredible-science-of-lake-baikal-the-worlds-largest-oldest-lake/#7fc9963d641b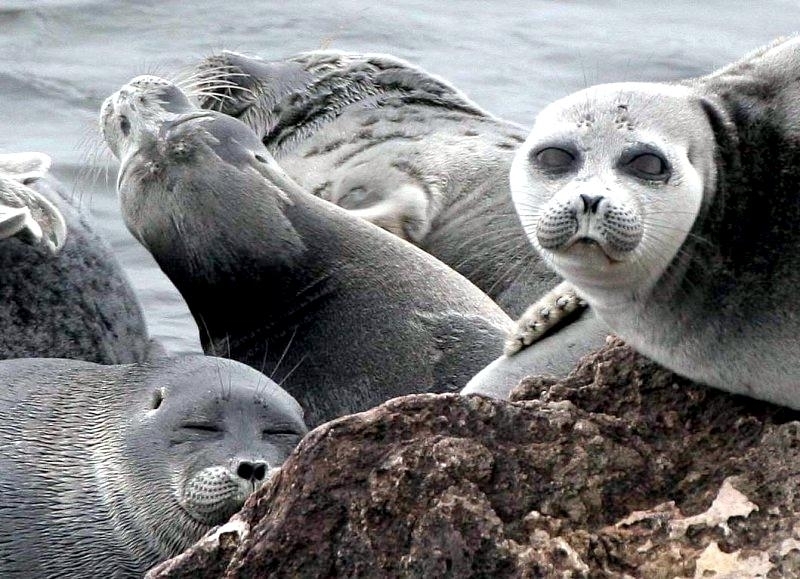 Nerpa, Lake Baikal's freshwater seals.
3 replies, 749 views
Replies to this discussion thread
| | | | |
| --- | --- | --- | --- |
| 3 replies | Author | Time | Post |
| The Incredible Science Of Lake Baikal: The World's Largest, Oldest, Deepest Lake (Original post) | Judi Lynn | Jun 24 | OP |
| | FirstLight | Jun 24 | #1 |
| | Judi Lynn | Jun 24 | #2 |
| | BootinUp | Jun 26 | #3 |
---
Response to Judi Lynn (Original post)
Wed Jun 24, 2020, 03:45 AM
FirstLight (11,551 posts)
1. Awesome 👍
Lake Tahoe and Baikal are "sister"lakes, there's like a whole group and collaboration between the two places 🥰
---
Response to FirstLight (Reply #1)
Wed Jun 24, 2020, 07:16 AM
Judi Lynn (141,690 posts)
2. Wow! Have never heard that until seeing your post. Very interesting. Thank you. ⭐️
---
Response to Judi Lynn (Original post)
Fri Jun 26, 2020, 10:59 PM
BootinUp (38,779 posts)
3. Fun to read. Nt