Mon Jun 22, 2020, 07:55 PM
Judi Lynn (141,690 posts)
Scientists just sampled the most pristine air on Earth. Here's what they found.
By Kathryn Moore - Colorado State University, Jun Uetake - Colorado State University, Thomas Hill - Colorado State University a day ago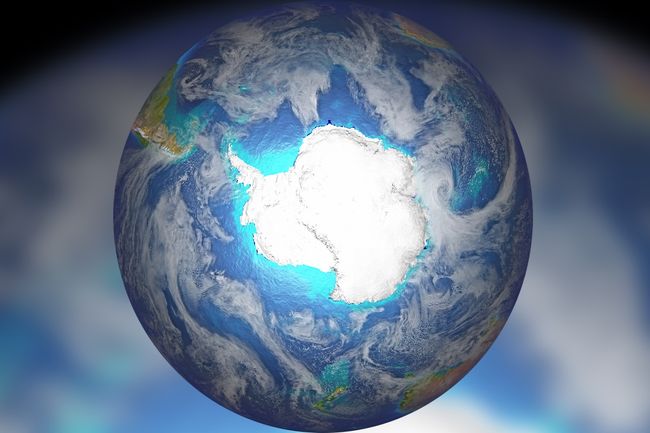 (Image: © Shutterstock)
The Southern Ocean is a vast band of open water that encircles the entire planet between Antarctica and the Southern Hemisphere landmasses. It is the cloudiest place on Earth, and the amount of sunlight that reflects off or passes through those clouds plays a surprisingly important role in global climate. It affects weather patterns, ocean currents, Antarctic sea ice cover, sea surface temperature and even rainfall in the tropics.
But due to how remote the Southern Ocean is, there have been very few actual studies of the clouds there. Because of this lack of data, computer models that simulate present and future climates overpredict how much sunlight reaches the ocean surface compared to what satellites actually observe. The main reason for this inaccuracy is due to how the models simulate clouds, but nobody knew exactly why the clouds were off. For the models to run correctly, researchers needed to understand how the clouds were being formed.
To discover what is actually happening in clouds over the Southern Ocean, a small army of atmospheric scientists, including us, went to find out how and when clouds form in this remote part of the world. What we found was surprising — unlike the Northern Hemisphere oceans, the air we sampled over the Southern Ocean contained almost no particles from land. This means the clouds might be different from those above other oceans, and we can use this knowledge to help improve the climate models.
Ice clouds and liquid clouds
Clouds are made of tiny water droplets or ice crystals, or often a mixture of the two. These form on small particles in the air. The type of particle plays a big role in determining whether a liquid droplet or ice crystal forms. These particles can be natural — like sea spray, pollen, dust or even bacteria — or from human sources like cars, stoves, power plants and so on.
More:
https://www.livescience.com/most-pristine-air-on-earth-bacteria.html
1 replies, 1014 views
Replies to this discussion thread
| | | | |
| --- | --- | --- | --- |
| 1 replies | Author | Time | Post |
| Scientists just sampled the most pristine air on Earth. Here's what they found. (Original post) | Judi Lynn | Jun 22 | OP |
| | underpants | Jun 22 | #1 |
---
Response to Judi Lynn (Original post)
Mon Jun 22, 2020, 08:38 PM
underpants (152,501 posts)
1. 🌏