Thu Jun 18, 2020, 03:02 PM
Judi Lynn (141,690 posts)
Mystery egg likely belonged to giant sea reptile, scientists say
17 June 2020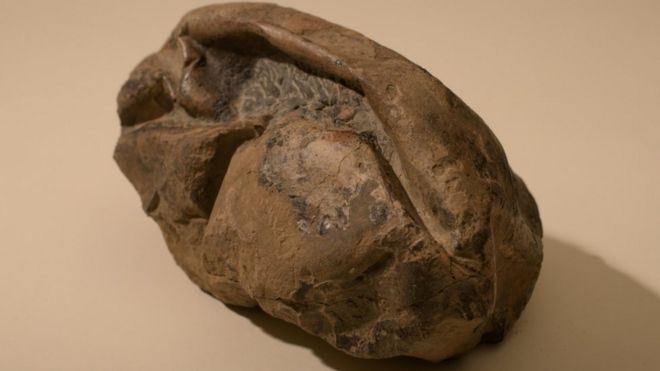 REUTERS
Scientists in the US have uncovered the mystery of a giant egg discovered in Antarctica almost a decade ago.
For years researchers could not identify the fossil, which resembled a deflated football, leading it to gain the sci-fi nickname "The Thing".
But now, scientists say the egg probably belonged to a giant sea reptile that lived around 68 million years ago.
It is the believed to be the world's largest reptile egg.
The fossil - which measures 11 by 7 inches (28cm by 18cm) - was found by researchers from Chile in 2011, but it was only in 2018 that a scientist from the University of Texas at Austin recognised it could be a deflated egg.
More:
https://www.bbc.com/news/science-environment-53085318
2 replies, 432 views
Replies to this discussion thread
| | | | |
| --- | --- | --- | --- |
| 2 replies | Author | Time | Post |
| Mystery egg likely belonged to giant sea reptile, scientists say (Original post) | Judi Lynn | Jun 18 | OP |
| | klook | Jun 18 | #1 |
| | eppur_se_muova | Jun 19 | #2 |
---
Response to Judi Lynn (Original post)
Thu Jun 18, 2020, 03:29 PM
klook (9,172 posts)
1. I think I saw this movie!
Not
The Thing
(which I have seen -- both versions), but the one where the prehistoric egg is kept safely in a secret lab for study, and an eager young research assistant can't resist taking it out, and then it hatches and and kills all the scientists in the lab, and then in a couple of weeks it grows to full size and goes around stomping Tokyo or New York or São Paolo and playing with passenger train cars.
Seriously, though -- this is pretty cool! Sixty-eight million years?? Wow, that's beyond amazing to encounter an egg from that long ago.
The
paper published in Nature
states, "Such a large egg with a relatively thin eggshell may reflect derived constraints associated with body shape, reproductive investment linked with gigantism, and lepidosaurian viviparity,
in which a 'vestigial' egg is laid and hatches immediately.
" In other words, if this is correct, it would be extremely rare for one of these eggs to have 1) not hatched and 2) survived to the present day from the Mesozoic!
If this is the egg of a mosasaur, as the article supposes it could be, it would have hatched into a creature measuring
seven meters long
and looking something like this: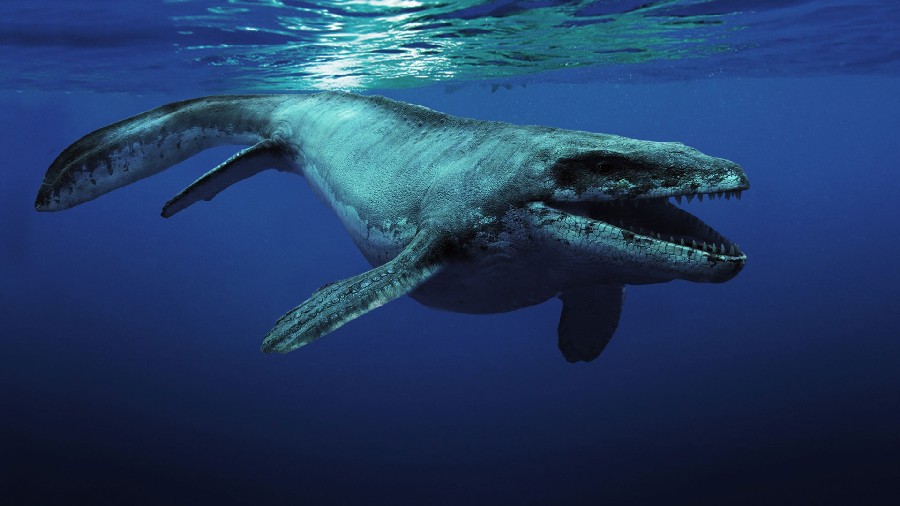 Damn! It looks like a cross between a whale, a shark, and a barracuda. A formidable denizen of the deep.
Thanks for the information!
---
Response to Judi Lynn (Original post)
Fri Jun 19, 2020, 09:00 AM
eppur_se_muova (31,549 posts)
2. SO ... WHY HAS IT NOT BEEN X-RAYED YET ?????? NT