Mon Nov 11, 2019, 12:48 AM
Judi Lynn (136,785 posts)
Ant Colonies Avoid Traffic Jams
By Susanne Bard on November 7, 2019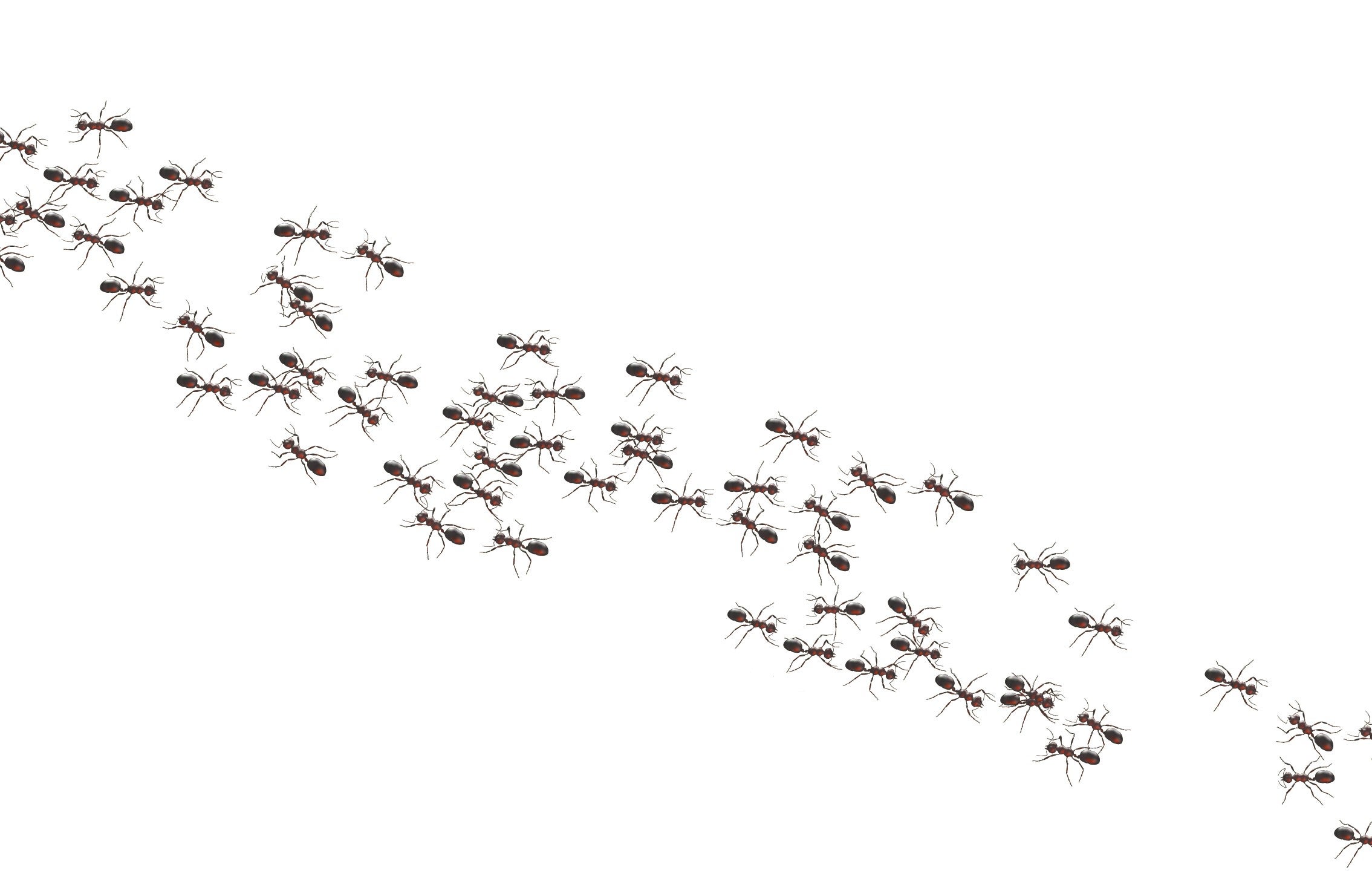 Researchers tracked thousands of individual ants to determine how they move in vast numbers without stumbling into gridlock.
Full Transcript
Anyone who commutes by car knows that traffic jams are an inevitable part of life. But humans are not alone in facing potential backups. Ants also commute—between their nest and sources of food. The survival of their colonies depends on doing this efficiently.
"The more there are, the more food they're going to bring back. But at the same time, they might end up with traffic jam because there are too many of them."
Arizona State University mathematician Sebastien Motsch. When humans commute, there's a point at which cars become dense enough to slow down the flow of traffic, causing gridlock. Motsch and his colleagues wanted to know if ants on the move could also get clogged. So they manipulated traffic density by constructing bridges of various widths between a colony of Argentine ants and a source of food. Then they waited and watched.
"The goal was to try to find out at what point they are going to have a traffic jam. But it appears that that never happened. They never, at one point, just stopped. They always managed to avoid traffic jam."
More:
https://www.scientificamerican.com/podcast/episode/ant-colonies-avoid-traffic-jams/
2 replies, 416 views
Replies to this discussion thread
| | | | |
| --- | --- | --- | --- |
| 2 replies | Author | Time | Post |
| Ant Colonies Avoid Traffic Jams (Original post) | Judi Lynn | Nov 11 | OP |
| | cstanleytech | Nov 11 | #1 |
| | eppur_se_muova | Nov 12 | #2 |
---
Response to Judi Lynn (Original post)
Mon Nov 11, 2019, 08:21 AM
cstanleytech (19,580 posts)
1. Interesting
"Motsch and his team found that when ants sense overcrowding, they adjust their speeds and avoid entering high-density areas, which prevents congestion."
Of course I actually already do that 99% of the time as I personally would rather take 3 to 5 extra minutes on a slightly longer route if it means I can avoid the frustration of dealing with even more village idiots in this area that like to go 55+ miles an hour in 45 mile zones.
No, I am not kidding as these morons actually do that fairly regularly around here and in fact I have had them go so fast past me that it has shaken the entire car.
---
Response to Judi Lynn (Original post)
Tue Nov 12, 2019, 11:00 AM
eppur_se_muova (30,664 posts)
2. So, ants aren't impatient assholes ?