Sat Nov 9, 2019, 01:02 AM
Judi Lynn (135,452 posts)
Scientists Develop "Artificial Leaf" to Reduce Global Warming and Produce Clean Energy
By Aral Bereux -November 9, 2019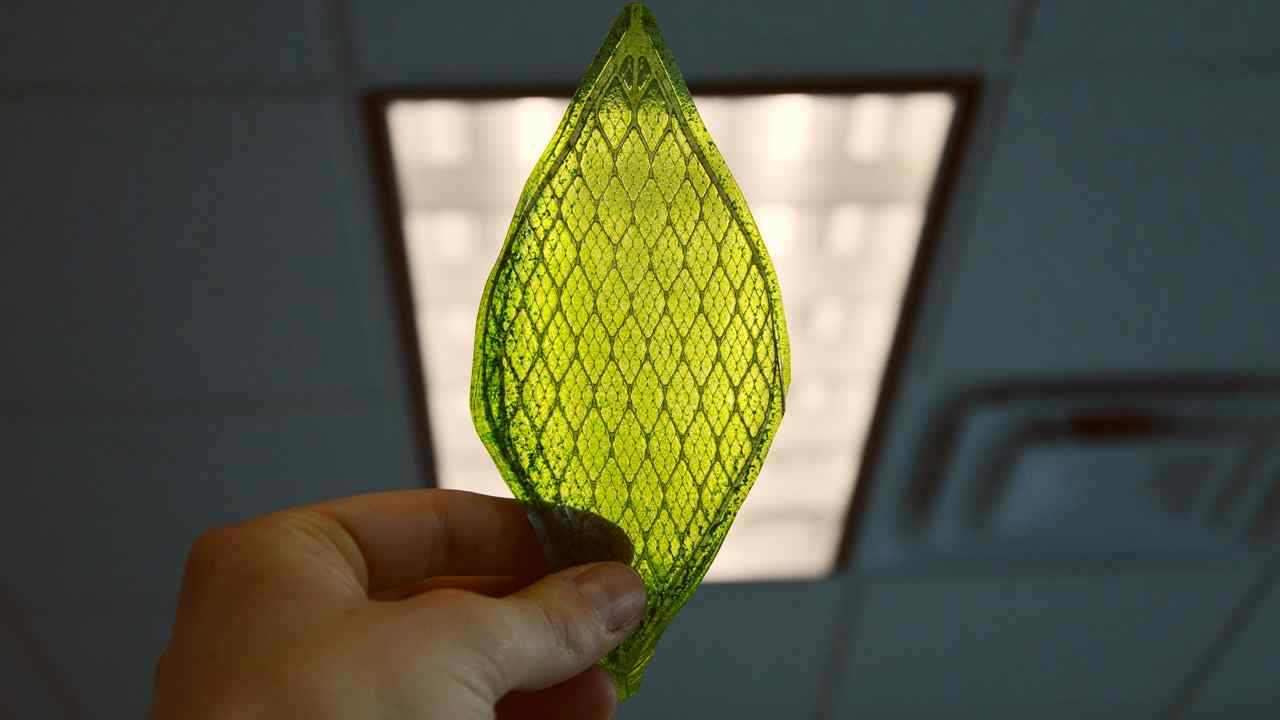 In a breakthrough discovery, scientists claim they can convert carbon dioxide into liquid fuel by using sunlight.
The innovative technology mimics nature and is inexpensive, scientists say. The "artificial leaf," as researchers have dubbed it, uses the plant process of photosynthesis to break down the destructive chemical.
Carbon dioxide is most known for the havoc it has caused in the planet's atmosphere. Erratic weather patterns and climate shifts are clear as mounting research points to the carbon dioxide culprit. Recently, catastrophic bushfires have been fanned in the US in California and are currently burning at an unprecedented level in Australia's NSW state. Although arson is often the initial cause of fire, the scale of the fires is blamed on drought and the lack of water resources to fight the fires due to a shift in weather patterns.
Scientists hope that the artificial leaf can play a part in the fight against global warming. The photosynthesis process is helped along with a naturally occurring red powder called cuprous oxide. The red powder is abundant in nature and helps the artificial leaf turn carbon dioxide into oxygen and methanol. This is then used as a fuel once the solution evaporates.
More:
https://www.captain-planet.net/scientists-develop-artificial-leaf-to-reduce-global-warming-and-produce-clean-energy/
4 replies, 489 views
Replies to this discussion thread
| | | | |
| --- | --- | --- | --- |
| 4 replies | Author | Time | Post |
| Scientists Develop "Artificial Leaf" to Reduce Global Warming and Produce Clean Energy (Original post) | Judi Lynn | Nov 9 | OP |
| | msongs | Nov 9 | #1 |
| | Beakybird | Nov 9 | #2 |
| | customerserviceguy | Nov 9 | #3 |
| | cstanleytech | Nov 9 | #4 |
---
Response to Judi Lynn (Original post)
Sat Nov 9, 2019, 01:45 AM
msongs (51,648 posts)
1. good news and wish them success on a grand scale nt
---
Response to Judi Lynn (Original post)
Sat Nov 9, 2019, 07:58 AM
Beakybird (973 posts)
2. How many trillion leaves needed to cut CO2?
If humans use the ethanol synthesized by the leaf, doesn't that defeat the purpose?
---
Response to Beakybird (Reply #2)
Sat Nov 9, 2019, 12:02 PM
customerserviceguy (22,390 posts)
3. Any process
has losses, and it seems rational to believe that less CO2 would be produced by consuming the ethanol made from this than is extracted from the air. Also, it seems that these would be cheaper to make in the long run than solar panels. Burnable fuels are needed for air travel, you can't carry the batteries needed for flights beyond a short period of time.

At worst, it's carbon-neutral, and isn't that a good thing?
---
Response to customerserviceguy (Reply #3)
Sat Nov 9, 2019, 01:56 PM
cstanleytech (19,179 posts)
4. Well it also depends on the artificial leafs efficiency.
It would be nice if it was efficient enough and could be produced in enough numbers to remove the excess carbon we are putting into the atmosphere.
Edit: It would also be nice if the tech could be adapted for use in the oceans at well as some sort of artificial kelp farms so as to offset the excess carbon the oceans have had to absorb.