Thu Jun 13, 2019, 12:40 AM
Judi Lynn (132,194 posts)
Giant Telescope in Chile Could Be Named for Pioneering Astronomer Vera Rubin
By Elizabeth Howell 9 hours ago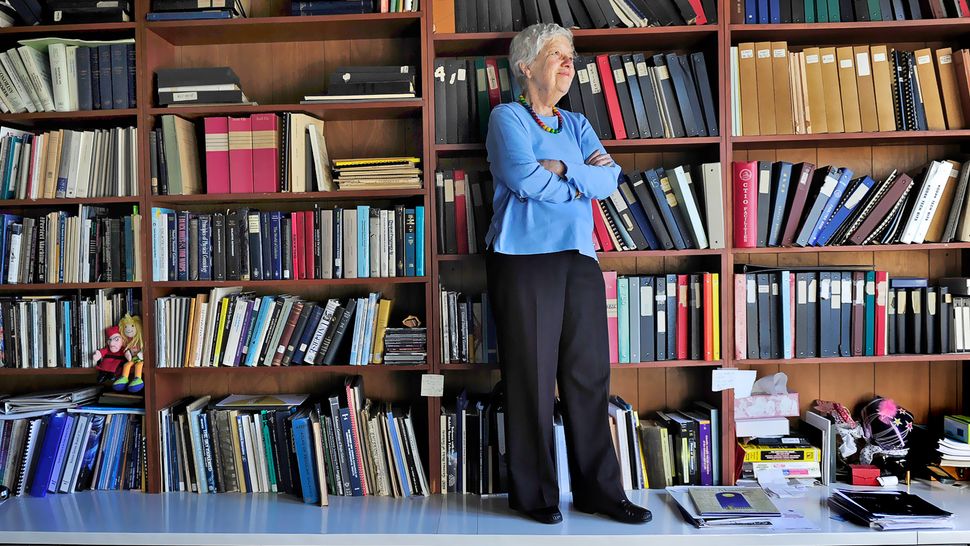 Astronomer Vera Rubin as seen in 2010.(Image: © Linda Davidson/The Washington Post/Getty)
Astronomer Vera Rubin — best known for her pioneering research on dark matter — will lend her name to a new telescope if a bipartisan bill passes Congress and musters presidential approval.
That bill, dubbed H.R. 3196, was introduced yesterday and would designate the Large Synoptic Survey Telescope as the "Vera Rubin Survey Telescope." Eddie Bernice Johnson (D-Texas), chair of the House Science Committee, and congresswoman Jenniffer González-Colón (R-Puerto Rico) co-introduced the bill.
The bill's text notes some of the challenges Rubin — who died in 2016 at age 88 — faced as a female astronomer in a male-dominated profession.
"Dr. Rubin faced barriers throughout her career because of her gender," the bill states. "For instance, one of the world's leading astronomy facilities at the time, the Palomar Observatory, did not permit women. Dr. Rubin persisted and was finally allowed to observe at Palomar in 1965, the first woman officially allowed to do so."
More:
https://www.space.com/giant-lsst-telescope-name-vera-rubin.html
~ ~ ~
Expected to see first light in 2021, the Great Magellan Telescope (GMT) will be the largest optical telescope in existence. It will be a segmented mirror telescope employing seven of today's largest stiff monolith mirrors as segments. Six off-axis 8.4-metre or 27-foot segments surround a central on-axis segment, forming a single optical surface 24.5 metres, or 80 feet, in diameter with a total collecting area of 368 square metres. The GMT will have a resolving power 10 times greater than the Hubble Space Telescope. Image credit: Giant Magellan Telescope – GMTO Corporation.
From an article:
The Giant Magellan Telescope Organisation breaks ground in Chile
THE GIANT MAGELLAN TELESCOPE ORGANISATION PRESS RELEASE
16 November 2015 Astronomy Now
https://astronomynow.com/2015/11/16/the-giant-magellan-telescope-organisation-breaks-ground-in-chile/
~ ~ ~
Click on link to see google images of this amazing site in the Atacama Desert (world's driest area) in Chile:
https://tinyurl.com/y2dwgy36
0 replies, 164 views