Sat Feb 9, 2019, 01:21 AM
Judi Lynn (128,656 posts)
Shutdown aside, Joshua trees live an odd life
In the U.S. southwest, Joshua trees evolved a rare, fussy pollination scheme
BY SUSAN MILIUS 8:00AM, FEBRUARY 6, 2019
COOL TREES When winter gives way to warmer weather across the Mojave Desert, Joshua trees will bloom and wait for one special moth to visit and pollinate its flowers.
A year when vandals trashed a Joshua tree in a national park during a U.S. government shutdown is a good time to talk about whatís so unusual about these iconic plants.
The treesí chubby branches ending in rosettes of pointy green leaves add a touch of Dr. Seuss to the Mojave Desert in the U.S. Southwest. Its two species belong to the same family as agave and, believe it or not, asparagus. And the trees bloom with masses of pale flowers erupting from a branch tip.
ďTo me [the flowers] smell kind of like mushrooms or ripe cantaloupe,Ē says evolutionary ecologist Christopher Irwin Smith of Willamette University in Salem, Ore. His lab has found a form of alcohol in the scent that actually occurs in mushrooms, too.
Itís tough to tell how old a Joshua tree is. Their trunks donít show annual growth rings the way many other trees do. The desert trees became headline news in January when vandals trashed at least one of them at Joshua Tree National Park (SN Online: 1/12/19).
More:
https://www.sciencenews.org/article/shutdown-aside-joshua-trees-live-odd-life?utm_source=email&utm_medium=email&utm_campaign=latest-newsletter-v2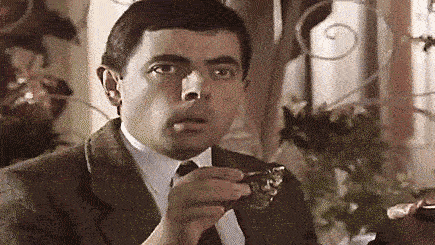 3 replies, 1507 views
Replies to this discussion thread
| | | | |
| --- | --- | --- | --- |
| 3 replies | Author | Time | Post |
| Shutdown aside, Joshua trees live an odd life (Original post) | Judi Lynn | Feb 9 | OP |
| | SunSeeker | Feb 9 | #1 |
| | efhmc | Sunday | #2 |
| | JohnnyRingo | Sunday | #3 |
---
Response to Judi Lynn (Original post)
Sat Feb 9, 2019, 11:55 AM
SunSeeker (33,463 posts)
1. They bloom in late April/early May and the flowers are gorgeous.
I've camped in Joshua Tree National Park during their blooming season and it was magical.
---
Response to Judi Lynn (Original post)
Sun Feb 10, 2019, 02:46 PM
efhmc (10,911 posts)
2. Sad to say that I had never heard of them before the shutdown.
---
Response to Judi Lynn (Original post)
Sun Feb 10, 2019, 07:07 PM
JohnnyRingo (12,995 posts)
3. The video at the article is pretty cool.
It shows a moth pollinating a tree bud. I guess they're shy so it's a rare video.

I saw the Joshua trees once on my last trip to California, but I really didn't understand what I was looking at. I think we were driving to The Bunny Ranch or something.

Thanx for posting.