Sat Nov 10, 2018, 12:15 AM
Judi Lynn (127,635 posts)
Space Force, Europa missions face scrutiny as Democrats take over House
by Jeff Foust — November 9, 2018
Plans announced by President Trump in June to seek a Space Force as a separate military branch will face new challenges with a Democratic-led House skeptical of that proposal. Credit: NASA/Bill Ingalls
WASHINGTON — The Trump administration's desire to establish a Space Force could be in jeopardy next year after Democrats assume control of the House, while the departure of a key House appropriator could spell trouble for NASA missions to the potentially habitable moon of Europa.
While some races from the Nov. 6 midterms elections have yet to be finalized, including the bid by Sen. Bill Nelson (D-Fla.), ranking member of the Senate Commerce Committee, to win another term, Democrats won a majority of seats in the House, giving it control of committees that will set the legislative agenda for the next two years.
In addition, Rep. John Culberson (R-Texas), chairman of the commerce, justice and science appropriations subcommittee, lost reelection, depriving NASA and space scientists of one of their most powerful patrons.
Space Force
Perhaps the biggest space policy issue the next Congress will have to deal with is the formation of a Space Force. White House and Pentagon officials have said that they plan to seek Congressional approval next year of a plan to establish the Space Force as a separate military branch.
More:
https://spacenews.com/space-force-europa-missions-face-scrutiny-as-democrats-take-over-house/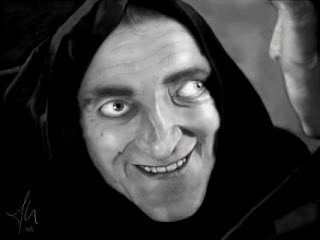 3 replies, 261 views
Replies to this discussion thread
| | | | |
| --- | --- | --- | --- |
| 3 replies | Author | Time | Post |
| Space Force, Europa missions face scrutiny as Democrats take over House (Original post) | Judi Lynn | Nov 10 | OP |
| | raging moderate | Nov 10 | #1 |
| | Loki Liesmith | Nov 10 | #2 |
| | lastlib | Nov 10 | #3 |
---
Response to Judi Lynn (Original post)
Sat Nov 10, 2018, 12:21 AM
raging moderate (2,258 posts)
1. What about NASA?
It seems to me that NASA would be the logical organization to gradually develop into a fine "Space Force."
---
Response to Judi Lynn (Original post)
Sat Nov 10, 2018, 01:06 AM
Loki Liesmith (2,681 posts)
2. Keep the Europa mission!
---
Response to Loki Liesmith (Reply #2)
Sat Nov 10, 2018, 07:17 AM
lastlib (11,960 posts)
3. YES!!
We NEED to explore space--manned and unmanned programs are BOTH needed. The USA should be THE Leader in space exploration!