Thu May 21, 2015, 06:38 AM
unhappycamper (60,364 posts)
Washington asks, "Who lost Ramadi?" But Washington never had Ramadi
http://www.juancole.com/2015/05/washington-ramadi-never.html
Washington asks, "Who lost Ramadi?" But Washington never had Ramadi
By Juan Cole | May. 21, 2015
The inside-the-Beltway debate set off by the fall of the Iraqi city of Ramadi to Daesh (ISIS, ISIL) on Sunday is, as usual, Dadaistic in its disconnection from reality. Republican talking points blame Barack Obama for withdrawing US troops from Iraq in 2011, as though Daesh suddenly began in 2012. The GOP figures typically don't mention that it was George W. Bush who set the end of 2011 as the date for a total US withdrawal from Iraq, because that was all he could get from the Iraqi parliament.
But the whole debate about "who lost Ramadi?" assumes facts not in evidence, i.e. that Ramadi has ever been "pacified" or somehow a United States protectorate, sort of like Guam or Puerto Rico.
The United States has been for the Sunni Arabs of Iraq what the Mongols were to Baghdad in 1258, an alien invading force that came in and turned things upside down.
Bush invaded Iraq in spring of 2003.
--
Remember Fallujah?
http://en.wikipedia.org/wiki/Falluja
Fallujah was one of the least affected areas of Iraq immediately after the 2003 invasion by the US-led Coalition. Iraqi Army units stationed in the area abandoned their positions and disappeared into the local population, leaving unsecured military equipment behind. Fallujah was also the site of a Ba'athist resort facility called "Dreamland", located a few kilometers outside the city proper.
The damage the city had avoided during the initial invasion was negated by damage from looters, who took advantage of the collapse of Saddam Hussein's government. The looters targeted former government sites, the Dreamland compound, and the nearby military bases. Aggravating this situation was the proximity of Fallujah to the infamous Abu Ghraib prison, from which Saddam, in one of his last acts, had released all prisoners.
The new mayor of the city—Taha Bidaywi Hamed, selected by local tribal leaders—was strongly pro-American[citation needed]. When the US Army entered the town in April 2003, they positioned themselves at the vacated Ba'ath Party headquarters. A Fallujah Protection Force composed of local Iraqis was set up by the US-led occupants to help fight the rising resistance.
On the evening of 28 April 2003, a crowd of 200 people defied a curfew imposed by the Americans and gathered outside a secondary school used as a military HQ to demand its reopening. Soldiers from the 82nd Airborne stationed on the roof of the building fired upon the crowd, resulting in the deaths of 17 civilians and the wounding of over 70.[14] American forces claim they were responding to gunfire from the crowd, while the Iraqis involved deny this version. Human Rights Watch also dispute the American claims, and says that the evidence suggests the US troops fired indiscriminately and used disproportionate force.[15] A protest against the killings two days later was also fired upon by US troops resulting in two more deaths.
On 31 March 2004, Iraqi insurgents in Fallujah ambushed a convoy containing four American private military contractors from Blackwater USA, who were conducting delivery for food caterers ESS.[16]
The four armed contractors, Scott Helvenston, Jerry (Jerko) Zovko, Wesley Batalona, and Michael Teague, were dragged from their cars, beaten, and set on fire. Their charred corpses were then dragged through the streets before being hung from a bridge spanning the Euphrates River.[17][18] This bridge is unofficially referred to as "Blackwater Bridge" by Coalition Forces operating there.[19] Photographs of the event were released to news agencies worldwide, causing outrage in the United States, and prompting the announcement of a campaign to reestablish American control over the city.[18]
This led to an abortive US operation to recapture control of the city in Operation Vigilant Resolve, and a successful recapture operation in the city in November 2004, called Operation Phantom Fury in English and Operation Al Fajr in Arabic. Operation Phantom Fury resulted in the reputed death of over 1,350 insurgent fighters. Approximately 95 American troops were killed, and 560 wounded. After the successful recapture of the city, U.S. forces discovered a room in which they claimed to find evidence of a beheading, and bomb-making factories, which were shown to the media as evidence of Fallujah's important role in the insurgency against U.S. forces. They also found two hostages—an Iraqi and a Syrian. The Syrian was the driver for two French journalists, Christian Chesnot and Georges Malbrunot, who had been missing since August 2004. The Iraqi's captors were Syrian; he thought he was in Syria until found by the Marines.[20] Chesnot and Malbrunot were released by their captors, the Islamic Army in Iraq, on 21 December 2004.[21]
The U.S. military first denied that it has used white phosphorus as an anti-personnel weapon in Fallujah, but later retracted that denial, and admitted to using the incendiary in the city as an offensive weapon.[22] According to George Monbiot, reports following the events of November 2004 have alleged war crimes, human rights abuses, and a massacre by U.S. personnel.[23] This point of view is presented in the 2005 documentary film, Fallujah, The Hidden Massacre.
On 17 May 2011, AFP reported that 21 bodies, in black body-bags marked with letters and numbers in Latin script had been recovered from a mass grave in al-Maadhidi cemetery in the center of the city. Fallujah police chief Brigadier General Mahmud al-Essawi said that they had been blindfolded, their legs had been tied and they had suffered gunshot wounds. The Mayor, Adnan Husseini said that the manner of their killing, as well as the body bags, indicated that US forces had been responsible. Both al-Essawi and Husseini agreed that the dead had been killed in 2004. The US Military declined to comment.[24]
Residents were allowed to return to the city in mid-December 2004 after undergoing biometric identification, provided they wear their ID cards all the time. US officials report that "more than half of Fallujah's 39,000 homes were damaged during Operation Phantom Fury, and about 10,000 of those were destroyed" while compensation amounts to 20 percent of the value of damaged houses, with an estimated 32,000 homeowners eligible, according to Marine Lt Col William Brown.[25] According to NBC, 9,000 homes were destroyed, thousands more were damaged and of the 32,000 compensation claims only 2,500 have been paid as of 14 April 2005.[26]
According to Mike Marqusee of Iraq Occupation Focus writing in the Guardian, "Fallujah's compensation commissioner has reported that 36,000 of the city's 50,000 homes were destroyed, along with 60 schools and 65 mosques and shrines".[27] Reconstruction mainly consists of clearing rubble from heavily damaged areas and reestablishing basic utility services. 10% of the pre-offensive inhabitants had returned as of mid-January 2005, and 30% as of the end of March 2005.[28] In 2006, some reports say two-thirds have now returned and only 15 percent remain displaced on the outskirts of the city.[29]
Pre-offensive inhabitant figures are unreliable; the nominal population was assumed to have been 250,000–350,000. Thus, over 150,000 individuals are still living as IDPs in tent cities or with relatives outside Fallujah or elsewhere in Iraq. Current estimates by the Iraqi Ministry of Interior and Coalition Forces put the city's population at over 350,000, possibly closing in on half a million.
In the aftermath of the offensive, relative calm was restored to Fallujah although almost-daily attacks against coalition forces resumed in 2005 as the population slowly trickled back into the city. From 2005–06, elements of the New Iraqi Army's 2nd and 4th brigades, 1st Division, occupied the city while the Marines maintained a small complex consisting of a security element from RCT8 and a CMOC at the city hall. The Iraqi units were aided by Military Transition Teams. Most Marine elements stayed outside of the city limits.
In December 2006, enough control had been exerted over the city to transfer operational control of the city from American forces to the 1st Iraqi Army Division. During the same month, the Fallujah police force began major offensive operations under their new chief. Coalition Forces, as of May 2007, are operating in direct support of the Iraqi Security Forces in the city. The city is one of Anbar province's centers of gravity in a newfound optimism among American and Iraqi leadership about the state of the counterinsurgency in the region.[30][31]
In June 2007, Regimental Combat Team 6 began Operation Alljah, a security plan modeled on a successful operation in Ramadi. After segmenting districts of the city, Iraqi Police and Coalition Forces established police district headquarters in order to further localize the law enforcement capabilities of the Iraqi Police. A similar program had met with success in the city of Ramadi in late 2006 and early 2007 (See Battle of Ramadi).
..
In case you don't know it, we have been using Wilie Pete against civilians for a loong time: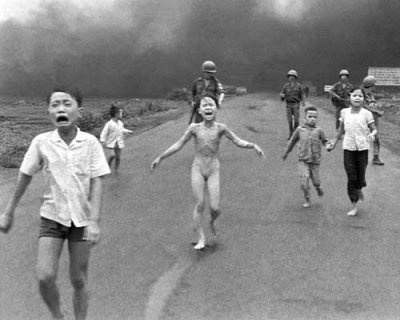 3 replies, 1349 views
Replies to this discussion thread
| | | | |
| --- | --- | --- | --- |
| 3 replies | Author | Time | Post |
| Washington asks, "Who lost Ramadi?" But Washington never had Ramadi (Original post) | unhappycamper | May 2015 | OP |
| | bemildred | May 2015 | #1 |
| | KoKo | May 2015 | #2 |
| | bemildred | May 2015 | #3 |
---
Response to unhappycamper (Original post)
Thu May 21, 2015, 07:12 AM
bemildred (90,061 posts)
1. Yep. Like watching a train wreck. nt
---
Response to unhappycamper (Original post)
Thu May 21, 2015, 11:50 AM
KoKo (84,711 posts)
2. And, this at the end of the article
During WW II, the US and Britain fire-bombed German and Japanese cities. That Ramadi looked like Berlin after the war is an indictment for an occupying power, not a compliment.

So it completely escapes me why John McCain, Lindsey Graham, John Boehner or Tom Cotton (who helped personally with the berlinization of Iraq) think that if only US troops had remained in country after 2011, the people of Ramadi would have been delirious with joy and avoided throwing in with radical anti-imperialist forces.
---
Response to unhappycamper (Original post)
Thu May 21, 2015, 12:50 PM
bemildred (90,061 posts)
3. On The Iraqi Front Line, As ISIS Aims For Abu Ghraib
---
From the very beginning, the largest Iraqi province of Anbar has been an ISIS stronghold. At one time, the terror group controlled an estimated 60% to 80% of the territory, but now it controls 90%. Only Abu Ghraib remains to be captured. Iraqi Prime Minister Haider al-Abadi gave the order Monday morning to use Shia militias here.
Religious sects side by side
At midday the checkpoints are already manned by mixed forces. Sunnis and Shias are serving together. This was not planned, as the mostly Sunni province of Anbar doesn't like to harbor Shias. This is mainly because former Shia Prime Minister Nouri al-Maliki excluded Sunnis from many of the political processes and even manned the army with mostly Shia men. The yearlong peaceful protests were ignored, their demands deflected. In the end, the Sunni men joined ISIS in Anbar to fight the government in Baghdad. The battle for Anbar was declared to be a Sunni affair. But the situation has grown so grave that the prime minister has now deployed all available forces.
It appears that he is aware of the danger his decision brings. To avoid religious conflict breaking out again, Abadi had signs erected in Abu Ghraib and other places alerting residents to the presence of the Shia militias. "We serve all Iraqis," Sunni religious leaders declare.
Even the prime minister seems keen to avoid an escalation. In 2006, 2007 and 2008 there were many bloody confrontations in Baghdad between the religious groups, and it has been widely proclaimed to be a civil war. Thousands were killed and hundreds of thousands fled their homes. Now, ISIS is attempting to reanimate this religious conflict by denouncing the Shias as infidels who should be killed.
http://www.worldcrunch.com/rss/world-affairs/on-the-iraqi-front-line-as-isis-aims-for-abu-ghraib/report-middle-east-war-terrorism-islamic-state/c1s18878/