Sun Jun 2, 2013, 07:37 AM
marble falls (12,546 posts)
How to Think About Guns: A New Freakonomics Radio Podcast
http://www.freakonomics.com/2013/02/14/how-to-think-about-guns-a-new-freakonomics-radio-podcast/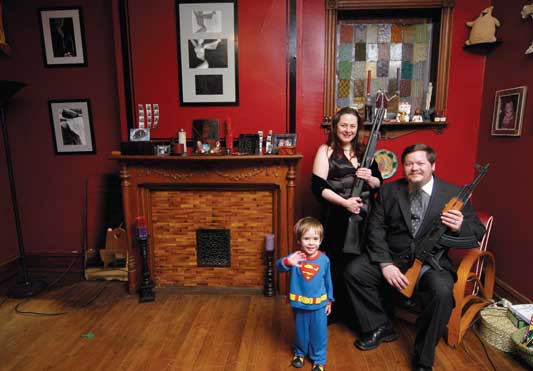 <snip>
This episode is a straightforward conversation between Stephen Dubner and Steve Levitt, keeping in mind recent events like the Newtown, Ct., school massacre and long-standing traditions like the American embrace of guns.
<snip>
whether deterrents like capital punishment and sentence enhancements actually work.
We begin this episode with some basic data. In the U.S., there are roughly 11,000 gun homicides and 20,000 gun suicides a year. (Our podcast "The Suicide Paradox" looked into why we hear so much less about the suicides than the homicides.) What we hear about more than anything are the relatively rare but extremely disturbing mass shootings. From the podcast:
Mother Jones magazine recently built a database of mass shootings – four or more fatalities — over the past 30 years. Not everyone likes this database – it excludes, for instance, all gang shootings and armed robberies. But here are those numbers: since 1982, there have been 62 mass shootings with 513 fatalities, or an average of 2 mass shootings and 16.5 fatalities a year. (Now, remember, keep in mind there are 11,000 gun murders each year in total.) Over just the past 10 years, those numbers are a bit higher – about 3 shootings a year, with 26 fatalities. But 2012 was a very bad year: 7 shootings with 72 fatalities, more than 4 times the average number of victims in a year from mass shootings.

<snip>
LEVITT: I would just say that anyone with any sense looks at the current political climate, thinks about the kinds of proposals that are being made and accepts the fact that none of these proposals are going to have any real impact at all.

So what could diminish gun violence? We've asked that question before; good answers are hard to come by. Levitt says mandatory sentence enhancements work. You'll also hear about Geoffrey Canada's book Fist Stick Knife Gun, which might change the way you think about violence in general.
2 replies, 1435 views
Replies to this discussion thread
| | | | |
| --- | --- | --- | --- |
| 2 replies | Author | Time | Post |
| How to Think About Guns: A New Freakonomics Radio Podcast (Original post) | marble falls | Jun 2013 | OP |
| | Eleanors38 | Jun 2013 | #1 |
| | marble falls | Jun 2013 | #2 |
---
Response to marble falls (Original post)
Sun Jun 2, 2013, 11:09 AM
Eleanors38 (18,318 posts)
1. "..impact at all" I assume relates to violent crime...
in general. I am of the school where guns used in crime should result in significant jail-prison sentences, not to be bargained away. If my thinking is correct, the enclaves of criminal bad actors would be disrupted (to wit, sitting in prison), and not running about doing "their thing." I'll give this broadcast a listen.
---
Response to Eleanors38 (Reply #1)
Sun Jun 2, 2013, 11:50 AM
marble falls (12,546 posts)
2. This broadcast is wellworth the listen. The book 'Freakonomics' and the author was ....
on Colbert's show and I bought and really got a lot out of it and its sequel,'Super Freakonomics' and would recommend both highly.

They discuss a way to lower gun violence by by connecting it to the other crime committed that seems to have a real impact in California.