Tue Jan 8, 2013, 08:12 PM
jpak (33,691 posts)
Illinois Asks U.S. Appeals Court to Rehear Gun-Carry Case
http://www.bloomberg.com/news/2013-01-08/illinois-asks-u-s-appeals-court-to-rehear-gun-carry-case-1-.html
Illinois Attorney General Lisa Madigan asked a U.S. appeals court to reconsider its decision last month to invalidate a state law that prohibited people from carrying loaded guns outside of their home or business.
A panel of the U.S. Court of Appeals in Chicago, by a 2-1 vote, overturned a pair of lower-court rulings upholding the law and returned the cases to those courts with instructions to find the measure unconstitutional. The appellate judges delayed the effect of their ruling for 180 days to give the state legislature time to write a replacement law.
Madigan, in her petition filed today, asked for a rehearing by a 10-judge panel.
"In ruling that Illinois must allow individuals to carry ready-to-use firearms in public, the 7th Circuit Court's decision goes beyond what the U.S. Supreme Court has held and conflicts with decisions by two other federal appellate courts," the attorney general said in a statement announcing the filing.
<more>
9 replies, 1558 views
Replies to this discussion thread
| | | | |
| --- | --- | --- | --- |
| 9 replies | Author | Time | Post |
| Illinois Asks U.S. Appeals Court to Rehear Gun-Carry Case (Original post) | jpak | Jan 2013 | OP |
| | krispos42 | Jan 2013 | #1 |
| | jody | Jan 2013 | #2 |
| | Puha Ekapi | Jan 2013 | #3 |
| | AnotherMcIntosh | Jan 2013 | #4 |
| | DonP | Jan 2013 | #5 |
| | sylvi | Jan 2013 | #6 |
| | rl6214 | Jan 2013 | #7 |
| | jimmy the one | Jan 2013 | #8 |
| | gejohnston | Jan 2013 | #9 |
---
Response to jpak (Original post)
Tue Jan 8, 2013, 08:14 PM
krispos42 (47,880 posts)
1. "and returned the cases to those courts with instructions to find the measure unconstitutional"
---
Response to jpak (Original post)
Tue Jan 8, 2013, 08:39 PM
jody (26,624 posts)
2. Not-loaded & "ready-to-use firearms in public" can always be used to throw at an assailant. nt
---
Response to jpak (Original post)
Tue Jan 8, 2013, 09:01 PM
Puha Ekapi (594 posts)
3. They are likely to lose...
---
Response to jpak (Original post)
Tue Jan 8, 2013, 09:18 PM
AnotherMcIntosh (11,064 posts)
4. Madigan will have to convince a majority of the entire 7th Circuit to disregard a) the Heller
decision, b) the reasoning relied upon by Judge Posner, and c) Posner's words:
"Remarkably, Illinois is the only state that maintains a flat ban on carrying ready-to-use guns outside the home, ...though the District of Columbia does...

"It is not that all states but Illinois are indifferent to the dangers that widespread public carrying of guns may pose. Some may be. But others have decided that a proper balance between the interest in self-defense and the dangers created by carrying guns in public is to limit the right to carry a gun to responsible persons rather than to ban public carriage altogether, as Illinois with its meager exceptions comes close to doing. Even jurisdictions like New York State, where officials have broad discretion to deny applications for gun permits, recognize that the interest in self-defense extends outside the home. There is no suggestion that some unique characteristic of criminal activity in Illinois justifies the state's taking a different approach from the other 49 states. If the Illinois approach were demonstrably superior, one would expect at least one or two other states to have emulated it.
...
"Twenty-first century Illinois has no hostile Indians. But a Chicagoan is a good deal more likely to be attacked on a sidewalk in a rough neighborhood than in his apartment on the 35th floor of the Park Tower. A woman who is being stalked or has obtained a protective order against a violent ex-husband is more vulnerable to being attacked while walking to or from her home than when inside. She has a stronger self-defense claim to be allowed to carry a gun in public than the resident of a fancy apartment building (complete with doorman) has a claim to sleep with a loaded gun under her mattress. But Illinois wants to deny the former claim, while compelled by McDonald to honor the latter. That creates an arbitrary difference. To confine the right to be armed to the home is to divorce the Second Amendment from the right of self-defense described in Heller and McDonald. It is not a property right—a right to kill a houseguest who in a fit of aesthetic fury tries to slash your copy of Norman Rockwell's painting Santa with Elves. That is not self-defense, and this case like Heller and McDonald is just about self-defense."
In
Heller
, the U.S. Supreme Court recognized a right to self-defense which not dependent upon belonging to a militia. In
Moore v. Madigan
, the Seventh Circuit recognized a right to self-defense outside of the home when certain conditions are met.
---
Response to jpak (Original post)
Tue Jan 8, 2013, 10:41 PM
DonP (6,185 posts)
5. Lisa just does what Daddy tells her to do
It's amazing that she has never been able to find any corruption at all in Illinois politics ... that her father happens to run as Speaker of the House. He coincidentally passes tax bills and happens to have the largest tax law firm in the state too.

But the Feds have no problem finding crooks pretty much everywhere they look from the Governor's mansion on down.

The court can deny her request, or grant it but there's no new evidence and the situation hasn't really changed. Not one state is even trying to repeal CCW and that pesky word "bear" is still in the 2nd amendment.

This is a stalling tactic. After this she'll do as she's told and appeal to SCOTUS to try and put the inevitable off for another year or two.

But ... the clock is still running unless the appellate court grants her an extension and that's a big maybe, if not 180 days from December 10th IIRC, and either have a new law in place or Constitutional carry is automatic.
---
Response to jpak (Original post)
Wed Jan 9, 2013, 02:18 AM
sylvi (813 posts)
6. Heh
[IMG]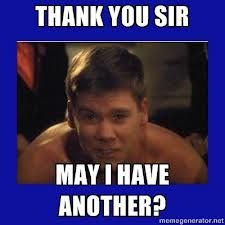 [/IMG]
---
---
Response to jpak (Original post)
Wed Jan 9, 2013, 08:06 AM
jimmy the one (2,348 posts)
8. 10 most violent states, 90% PRO GUN
Illinois state has had a pretty steady decline in murder rates for the past 15 years, in line with the national averages, going from
9.7 in 1997 to 5.6 in 2011
. Hardly statistics which would label their gun policy a 'failure'.
..... 2011 -------------------------------------------------------------------------1997
ILL- 5.6- 5.5- 6.0- 6.1- 5.9- 6.1- 6.0- 6.1- 7.1- 7.5- 7.9- 7.2- 7.7- 8.4- 9.2
Compare with declines by the 'highest 4 murder rate states' 2011 from 1997:
Louisiana .. 11.2 ...............PRO GUN ............................... 17.5
Mississippi .. 8.0 ...............PRO GUN ............................. 11.1
New Mexico ... 7.5 ...............PRO GUN ..............................11.5
Maryland ..... 6.8 ...............Gun Control............................... 9.9
http://www.deathpenaltyinfo.org/murder-rates-nationally-and-state
Makes you wonder why the gun lobby is trying to force concealed carry down illinois' throat, drag it down to their levels? gun lobby once again complains of the smell in illinois, while ignoring the STINK in their own backyards.
Further, here are the 10 states ranked 'Most Violent' by the Institute for Economics and Peace:
ranks states by level of peacefulness. The index is based on five primary indicators: (1) number of homicides per 100,000 people, (2) number of violent crimes per 100,000 people, (3) number of people in jail per 100,000 people, (4) number of police officers per 100,000 people and (5) general availability of small arms.
The highest NINE are PROGUN states, guncontrol maryland ranks 10th (2010 I believe):
1. Most Violent Louisiana 2. Tennessee 3. Nevada 4. Florida 5. Alabama 6. Texas 7. Arkansas 8. Oklahoma 9. South Carolina 10. gun control Maryland
http://www.huffingtonpost.com/2011/04/13/10-most-violent-states_n_848317.html#s263628&title=1_Louisiana
Here's another. Infoplease lists 10 states with highest violent crime rates for 2010. Note again how
8 of the states are PRO GUN
, delaware somewhat neutralish, & guncontrol maryland.
1. Nevada 660/100k 2. Alaska 638 3.Delaware 620 4. Tennessee 613 5. SCarolina 598
6. NMexico 589 7. Louisiana 549 8. Maryland 548 9. Florida 542 10. Arkansas 505
http://www.infoplease.com/us/statistics/crime-rate-state.html
MORE GUNS, MORE LIES.
---
Response to jimmy the one (Reply #8)
Wed Jan 9, 2013, 11:22 AM
gejohnston (17,157 posts)
9. they also have
greater wealth inequality and poor social services. That is actually a stronger correlation.