Mon Nov 18, 2019, 11:53 AM
douglas9 (2,165 posts)
Congressman Wright Introduces K-9 Hero Act
Congressman Ron Wright (R-TX-6) introduced H.R. 5081, the K-9 Hero Act, Thursday.
This legislation creates a grant program to assist nonprofits that take in retired working dogs or provide financial assistance to owners of retired working dogs. Specifically, the grants will help cover medical costs, such as veterinarian office visits, medical procedures, diagnostic tests, and medications.
"During the successful special forces mission that resulted in the death of ISIS leader Abu Bakr al- Baghdadi, we witnessed firsthand what an asset our federal working dogs can be," Wright said. "Once these heroes retire from service, the medical treatment they need is often significant enough to create a financial hardship for the individuals who care for them. It is unacceptable for these heroes to be euthanized or to go without necessary medical treatment during their retirement. I am proud to introduce a bill that will give K-9s, such as the dog who helped take down al-Baghdadi, a better retirement."
"Since our inception, Project K-9 Hero has continuously worked with members of Congress to establish a program that allows public funding to assist our retired Federal Law Enforcement K-9′s and Military Working Dogs," said Jason Johnson, Founder of Project K-9 Hero. "We are honored to have partnered with Congressman Wright's office to ensure our nation's working dogs are provided the medical care and assistance they need in retirement through the K-9 Hero Act. As citizens, we owe that to these heroes after their loyal and faithful service to our country."
https://www.waxahachietx.com/news/20191117/congressman-wright-introduces--k-9-hero-act
8 replies, 299 views
Replies to this discussion thread
| | | | |
| --- | --- | --- | --- |
| 8 replies | Author | Time | Post |
| Congressman Wright Introduces K-9 Hero Act (Original post) | douglas9 | Nov 18 | OP |
| | SterlingPound | Nov 18 | #1 |
| | Ferrets are Cool | Nov 18 | #2 |
| | Duppers | Nov 18 | #5 |
| | narnian60 | Nov 19 | #6 |
| | Duppers | Nov 19 | #7 |
| | narnian60 | Nov 21 | #8 |
| | douglas9 | Nov 18 | #3 |
| | B Stieg | Nov 18 | #4 |
---
Response to douglas9 (Original post)
Mon Nov 18, 2019, 11:56 AM
SterlingPound (401 posts)
1. we literally treat dogs better than people in this country
---
Response to SterlingPound (Reply #1)
Mon Nov 18, 2019, 12:05 PM
Ferrets are Cool (5,975 posts)
2. Well, they don't sign up to put themselves in harms way.
At least humans have that choice when it comes to employment.
---
Response to SterlingPound (Reply #1)
Mon Nov 18, 2019, 01:32 PM
Duppers (17,760 posts)
5. You can't be serious!
You say this just because of this bill?!! Show me where tens of thousands of humans are being put to death, a cruel death, every day! Have you visited a "dog pound" recently...or ever?
On edit: imo, dogs are better people than people.
And this bill does not demean the need for care for our vets. We Dems know that if we passed appropriate tax bills, this country could cover the needs of many suffering.
---
Response to Duppers (Reply #5)
Tue Nov 19, 2019, 10:43 AM
narnian60 (3,480 posts)
6. +1000
---
Response to narnian60 (Reply #6)
Tue Nov 19, 2019, 01:45 PM
Duppers (17,760 posts)
7. Thank You!! ❤
This is the PET forum and I was beginning to wonder if anyone gave a damn. What SterlingPound said was most inaccurate & extremely offensive to me, as I thought it would be to other dog lovers here...but I guess not. Guess they'd rather keep their heads down & not ruffle any feathers.
So, thanks again, narnian60.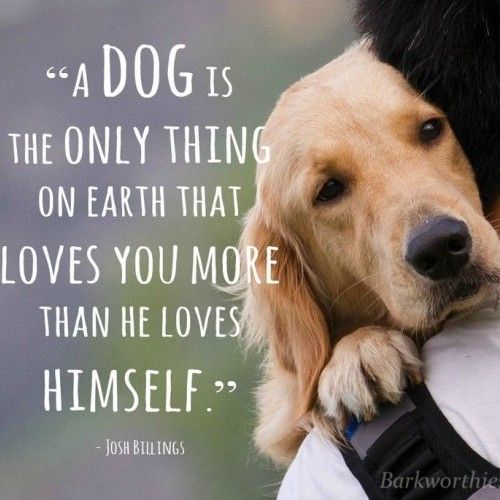 ---
Response to Duppers (Reply #7)
Thu Nov 21, 2019, 01:00 PM
narnian60 (3,480 posts)
8. Thank YOU, Duppers.
---
Response to douglas9 (Original post)
Mon Nov 18, 2019, 12:37 PM
douglas9 (2,165 posts)
3. Retired MWDs looking for family, homes, couches
JOINT BASE SAN ANTONIO-LACKLAND, Texas —
Fida served her country for almost five years as a military working dog. During the German shepherd's career, the European-born canine served as a combat tracker for the Marines and worked in detection training at Joint Base San Antonio-Lackland-Lackland before medically retiring in 2013.
Thousands of MWDs are stationed around the world placing themselves in harm's way detecting bombs, land mines and subduing threatening people; all in the name of keeping Americans safe.
When it was time for Fida to retire, professor Robert Klesges stepped up to the plate to adopt her and took her home to Tennessee.
"She was almost like a human with fur; she was that smart," Klesges said. "She deserved to be treated like a queen."
During her time with Klesges, Fida loved walks in the parks and playing with children.
"She was the sweetest thing in the world," Klesges said. "Fida was a child magnet."
During one outing, Klesges recalled another dog trying to attack him and Fida sprang into action to protect him. Once the incident was over, he said Fida wanted to go and play with children again.
A veterinarian told Klesges Fida would live about two more years before her body simply wore out, but the retired four-legged warrior instead remained an important member of Klesges' family for almost five.
https://www.jbsa.mil/News/News/Article/1915591/retired-mwds-looking-for-family-homes-couches/
---
Response to douglas9 (Original post)
Mon Nov 18, 2019, 12:54 PM
B Stieg (1,859 posts)
4. Woof!