Mon Nov 11, 2019, 01:11 AM
Judi Lynn (135,854 posts)
Heart-Wrenching Study Shows The Long-Term Effect Yelling Can Have on Your Dog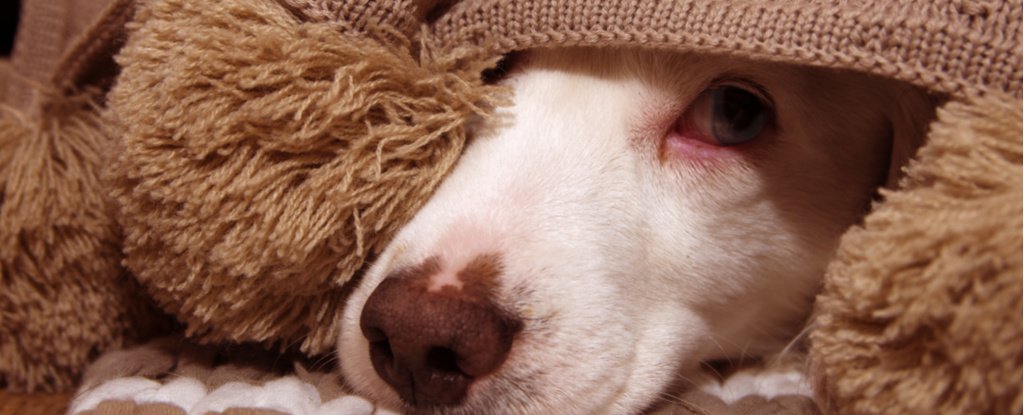 MICHELLE STARR 7 NOV 2019
Your dog may be the apple of your eye, but let's be honest: she is an animal, with her own instincts and idiosyncrasies, and there are going to be times when she makes you want to tear your hair out.
However much you want to, however, new research suggests that you should never yell at or otherwise punish a mischievous mutt.
According to a new study uploaded to pre-print server bioRxiv, aversive training such as punishment and negative reinforcement can have long-term negative effects on your dog's mental state.
"Our results show that companion dogs trained using aversive-based methods experienced poorer welfare as compared to companion dogs trained using reward-based methods, at both the short- and the long-term level," the researchers write in their paper.
More:
https://www.sciencealert.com/your-dog-is-a-precious-angel-and-you-should-never-yell-at-her
7 replies, 918 views
Replies to this discussion thread
| | | | |
| --- | --- | --- | --- |
| 7 replies | Author | Time | Post |
| Heart-Wrenching Study Shows The Long-Term Effect Yelling Can Have on Your Dog (Original post) | Judi Lynn | Nov 11 | OP |
| | catbyte | Nov 11 | #1 |
| | C Moon | Nov 11 | #3 |
| | emmaverybo | Nov 11 | #2 |
| | SCVDem | Nov 11 | #4 |
| | safeinOhio | Nov 11 | #5 |
| | Arkansas Granny | Nov 11 | #6 |
| | 3Hotdogs | Nov 11 | #7 |
---
Response to Judi Lynn (Original post)
Mon Nov 11, 2019, 01:17 AM
catbyte (15,838 posts)
1. "In other news, water is wet..."
I'm sorry, but seriously, what being thrives on aversive-based, negative reinforcement? I don't mean to be rude, but I would've been shocked if the study came to any other conclusion.
---
Response to catbyte (Reply #1)
Mon Nov 11, 2019, 02:52 AM
C Moon (7,254 posts)
3. :/
---
Response to Judi Lynn (Original post)
Mon Nov 11, 2019, 01:56 AM
emmaverybo (5,265 posts)
2. Some trainers and guardians still use aversive methods. Some methods are thought of as not
"All that bad,' for the dog's safety, because the neighbors complain etc. Most of us have suddenly shouted the "No" when we could have said a softer "eh, eh" or crossed the room and done a "leave it" with a toy or treat. . Folks still use choke collars, shock collars, noise-making stuff to deter behaviors like jumping, barking, pulling on the lead.

If yelling affects long term mental health, so do these methods, though people can be between choosing to give up a dog and using an aversive device or method.

Be careful, guardians, of any boot camps where you park your "problem" dog at a training
place for a few weeks. Even Caesar uses some controversial methods to gain compliance off-camera.

Thanks Judi.
---
Response to Judi Lynn (Original post)
Mon Nov 11, 2019, 02:58 AM
SCVDem (4,747 posts)
4. Sometimes,
A potch on the doupa ain't bad!

Fingertips only!
---
Response to Judi Lynn (Original post)
Mon Nov 11, 2019, 03:52 AM
safeinOhio (17,494 posts)
5. To shape behavior, reward good behavior and
ignore bad behavior. B.F. Skinner was right.
Use to call my Ex and she was always yelling at the pup and saying how bad the dog is when she talked on the phone. I told her to try to stop yelling at the dog and go into another room when on the phone. If the dog was quite and laying on the floor, pet him while on the floor. I told her it was her not the dog. She ended up hiring a dog trainer. She told me the trainer said it was her and not the dog.
Like small children the want attention. Good attention, but if they can't get that they'll go for bad attention as long as someone pays attention.

---
Response to Judi Lynn (Original post)
Mon Nov 11, 2019, 06:25 AM
Arkansas Granny (25,276 posts)
6. I have always treated and trained my dogs like I did my 2-3 year old children.
It wasn't a conscious effort, but they responded well to the same technique - repetition and positive reinforcement. And I talked to them all the time. It was a pretty one sided conversation, but I think dogs like to be acknowledged. When I visit friends with dogs I make it a point to say hello and have a few words for them. We establish our own relationship.
---
Response to Judi Lynn (Original post)
Mon Nov 11, 2019, 07:20 AM
3Hotdogs (3,255 posts)
7. I yell at, and curse at my cat... yeah, "Little shit."
and so forth.

Is that ok?