Sat Nov 30, 2019, 06:57 PM
appalachiablue (22,313 posts)
'Dopamine Fasting': The New Silicon Valley Fad
'Dopamine fasts' reboot your brain and make you appreciate everyday pleasures more, proponents say. But is there any science to back it up? BBC News, Nov. 16, 2019.
When James Sinka starts his dopamine fast, he cuts himself off from as many external stimuli as possible. He'll stop eating, instead only drinking water to stay hydrated. He'll ignore his phone, laptop screen and other tech devices. And he'll try and avoid interacting with people as much as possible – including making eye contact.
"I'm lucky to have extremely supportive friends, family and partners," says the Silicon Valley-based technology entrepreneur. "I tell them ahead of time: 'I'm booking 17 November for a dopamine fast; I'm sorry, you won't hear from me. It's not that I don't love you, it's that I have to do this thing for myself. Originally that was a little ridiculous but now they're used to it. They'll laugh it off and get it."
Sinka, 24, is one of a growing number of people in the tech hub adopting dopamine fasting. It's the latest fad to emerge in the future-facing region known for embracing new wellness initiatives. But is a dopamine fast just a rebranded form of ancient meditation? And is there any science to back the theory up?
'Restrictive but worth it' Dopamine is a neurotransmitter – or chemical brain messenger – linked to how we feel motivation to do things. It has often incorrectly been called the "pleasure chemical".
"Dopamine release can be triggered by a range of external stimuli, especially unexpected salient events," says Joshua Berke, a professor of neurology and psychiatry at the University of California, San Francisco. "These could range from sudden unpleasant loud noises to stimuli that, through prior experience, have become associated with reward."
Proponents of dopamine fasting believe that we have become overstimulated by quick 'hits' of dopamine from things like social media, technology and food. They say that by deliberately avoiding these common stimulants – which we see as pleasurable activities – we can decrease the amount of dopamine in our brain. Then, after the fast, when we re-engage with these stimulants, we enjoy them more and our lives feel better.
- Mobile phone cage used to keep smart phones while students are in class.
Sinka believes that regular quick 'hits' of dopamine make us "become numb to it in the same way someone who consumes cocaine develops a tolerance". "You're trying to undo that built tolerance. That allows you to reflect and to look at the bigger picture, to reassess. When you start to re-engage all those different stimuli, they're more engaging than they originally were."
Dr Cameron Sepah, a psychologist who treats many people in the Silicon Valley area, says dopamine fasting is based on a behavioural therapy technique called 'stimulus control' that can help addicts by removing triggers to use. He refined it as a way of optimising the health and performance of the CEOs and venture capitalists he works with...
More,
https://www.bbc.com/worklife/article/20191115-what-is-dopamine-fasting
- (Irish Times). "My advice is to by all means put the phone down. But don't run away from pleasure. Lean in to the things that make you happy. Have some fun. Take a walk. Forget saluting the sun, and find yourself a human to salute instead. You're grand, in every possibly sense of the word." ~ Good advice!
https://www.irishtimes.com/life-and-style/people/no-screens-no-food-no-sex-welcome-to-dopamine-fasting-silicon-valley-s-new-fad-1.4090696
- Problematic Smartphone Use:
https://en.wikipedia.org/wiki/Problematic_smartphone_use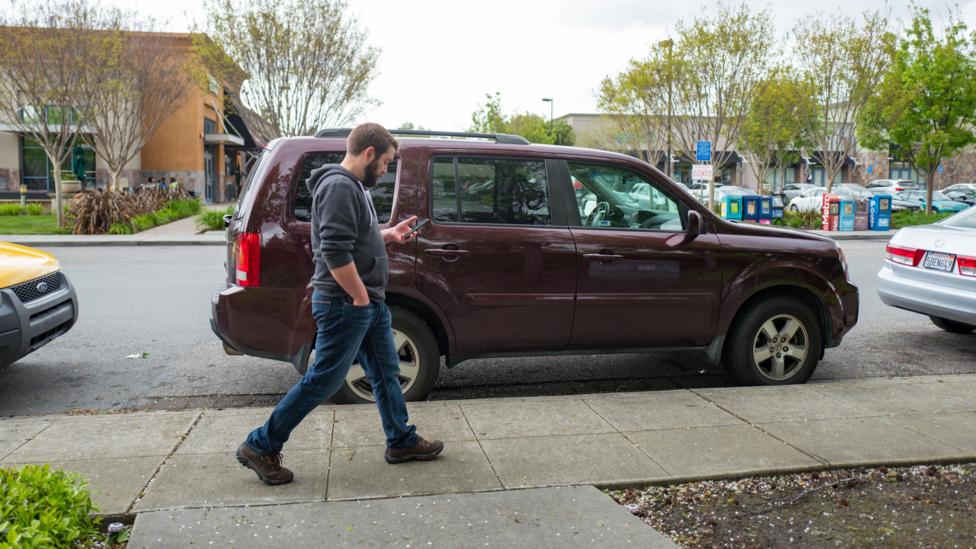 4 replies, 743 views
Replies to this discussion thread
| | | | |
| --- | --- | --- | --- |
| 4 replies | Author | Time | Post |
| 'Dopamine Fasting': The New Silicon Valley Fad (Original post) | appalachiablue | Nov 30 | OP |
| | safeinOhio | Nov 30 | #1 |
| | appalachiablue | Nov 30 | #2 |
| | eppur_se_muova | Nov 30 | #3 |
| | appalachiablue | Dec 1 | #4 |
---
Response to appalachiablue (Original post)
Sat Nov 30, 2019, 07:07 PM
safeinOhio (17,494 posts)
1. Doesn't sound too bad.
Would I have to give up DU for 24 hours?
---
Response to safeinOhio (Reply #1)
Sat Nov 30, 2019, 07:13 PM
appalachiablue (22,313 posts)
2. Ha, DU is fine..I'll try it, and tell some others. Not too bad really.
---
Response to appalachiablue (Original post)
Sat Nov 30, 2019, 11:58 PM
eppur_se_muova (30,431 posts)
3. Lucky for me, I've never regarded using the phone as a pleasant experience.
More like a chore most of the time, sometimes a particularly onerous one, which only interrupts things I actually want to do.
So I guess I'm safe.
---
Response to eppur_se_muova (Reply #3)
Sun Dec 1, 2019, 11:36 AM
appalachiablue (22,313 posts)
4. I like the ability to receive calls while out in case close ones have
difficulties, and for me to place calls if I need something.
With this 'dopamine fasting' trend they're confronting people's behavior- the unhealthy, time consuming dependence on having a mobile smartphone with internet features and a screen to check that is glued to your person 24/7.
The 'addiction' problems with these phones is real according to many experts; checking phones compulsively for social media messages and alerts (which release 'feel good' dopamine), playing mindless games etc. instead of living life is definitely unproductive and even dangerous.
I've never had need to carry around an internet computer device with a screen to check all day and night, thank heaven.
Stay safe and well!