Mon Jan 14, 2013, 10:29 PM
stevenleser (31,272 posts)
Partial transcript from the LGBT rights section of my show on Sunday
http://www.blogtalkradio.com/lesersense/2013/01/14/making-sense-with-steve-leser--week-in-review
.
.
.
TPM reported that in making the decision to withdraw, Rev. Louie Giglio commented that "the issue of homosexuality" is "one of the most difficult our nation will navigate, However, individuals' rights of freedom, and the collective right to hold differing views on any subject is a critical balance we, as a people, must recover and preserve."
I just want to say something directly to Reverend Giglio, Reverend Giglio, a growing number of Christian denominations and Jewish synagogue organizations have embraced gay marriage and the LGBT community and have joyfully made them members of their congregations. I think you will discover, Reverend, that being against rights, equality, recognition and acceptance of your LGBT brothers and sisters is not about ecclesiastical issues, it's about bigotry you have picked up over the course of your life. Whether you recognize it or not, that bigotry is a form of hate and once you throw off that hate, you will be a much better and happier person.
.
.
.
(more at above link!
)
3 replies, 783 views
Replies to this discussion thread
| | | | |
| --- | --- | --- | --- |
| 3 replies | Author | Time | Post |
| Partial transcript from the LGBT rights section of my show on Sunday (Original post) | stevenleser | Jan 2013 | OP |
| | joeybee12 | Jan 2013 | #1 |
| | Zorra | Jan 2013 | #2 |
| | stevenleser | Jan 2013 | #3 |
---
Response to stevenleser (Original post)
Wed Jan 16, 2013, 01:08 PM
joeybee12 (55,716 posts)
1. KNR for visibility...
The "issue of homosexuality" is only difficult for bigots to navigate.
---
Response to stevenleser (Original post)
Wed Jan 16, 2013, 02:59 PM
Zorra (27,670 posts)
2. Thank you so very much for being such a great friend to the LGBT community, steven.
I sincerely appreciate your recognition and advocacy of LGBT equality/rights. There is strength and power in numbers, and we could never have gotten as far as we have without awesome, aware folks like yourself to help us reach our goals.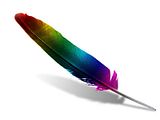 ---
Response to Zorra (Reply #2)
Thu Jan 17, 2013, 05:33 PM
stevenleser (31,272 posts)
3. Awww, you're welcome Zorra!!
Back atcha!