Mon Apr 26, 2021, 10:37 AM
Eugene (52,024 posts)
Lawyer: Iranian-British woman Nazanin Zaghari-Ratcliffe gets another year in prison
Source:
Associated Press
Lawyer: Iranian-British woman gets another year in prison
By JON GAMBRELL
April 26, 2021
DUBAI, United Arab Emirates (AP) — An Iranian-British woman long held in Tehran has been sentenced to another year in prison, her lawyer said Monday, drawing immediate criticism from Britain in the high profile case that has prompted international condemnation of Iran.
Nazanin Zaghari-Ratcliffe has already served a five-year prison sentence in the Islamic Republic. Her new sentence comes amid ongoing negotiations in Vienna over Iran's tattered nuclear deal with world powers and as Tehran seeks hundreds of millions of dollars from Britain from a decades-old arms deal.
Her lawyer, Hojjat Kermani, told The Associated Press that she received the second sentence on a charge of spreading "propaganda against the system" for participating in a protest in front of the Iranian Embassy in London in 2009.
State media in Iran did not immediately acknowledge the sentence, apparently issued after yet another closed-door hearing in her case. Her husband, Richard Ratcliffe, told the AP that her lawyer planned to file an appeal.
-snip-
Read more:
https://apnews.com/article/middle-east-iran-25524ee8080d3d0cac9580f7310ac926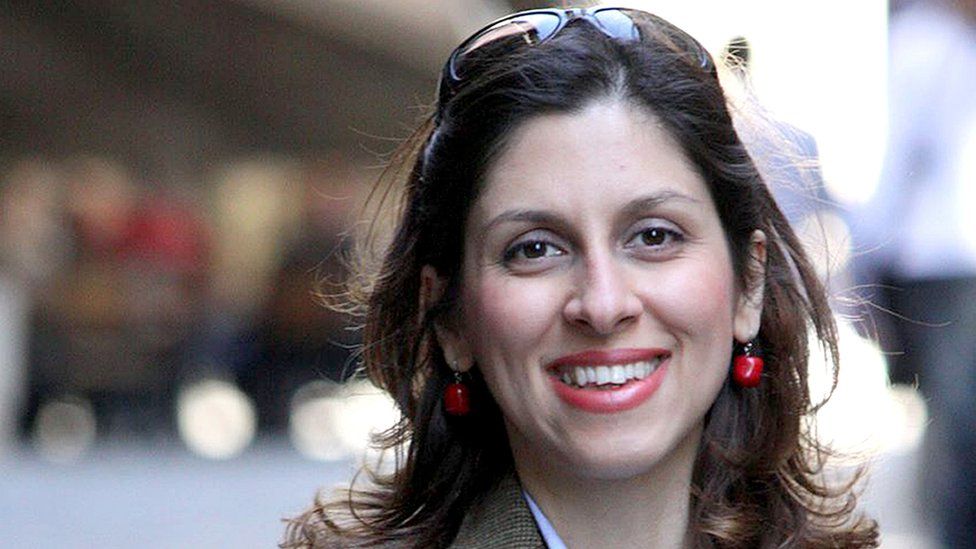 ______________________________________________________________________
Source:
BBC
Nazanin Zaghari-Ratcliffe sentenced to a year in Iran prison
26 April 2021
Nazanin Zaghari-Ratcliffe has been sentenced to a year in prison after being found guilty of propaganda activities against the regime in Iran.
The British-Iranian charity worker was also given a one-year ban from leaving the country.
Her lawyer said she had been accused of taking part in a demonstration in London 12 years ago and giving an interview to the BBC Persian service.
The prime minister said the UK would "redouble" efforts to free her.
Mrs Zaghari-Ratcliffe was first jailed in Iran in 2016 on spying charges, which she has always denied.
Confirming the latest sentence, her husband, Richard Ratcliffe, said the court's decision was a bad sign and "clearly a negotiating tactic" by the Iranian authorities - who are in the middle of discussions over the country's nuclear activities.
-snip-
Read more:
https://www.bbc.com/news/uk-56888938
0 replies, 333 views