Sat Dec 5, 2015, 08:30 AM
Jefferson23 (30,099 posts)
Saudi Arabia's unity summit will only highlight Arab disunity
Sixty-five opposition figures are supposed to achieve Arab unity in time for international talks
Robert Fisk
4 hours ago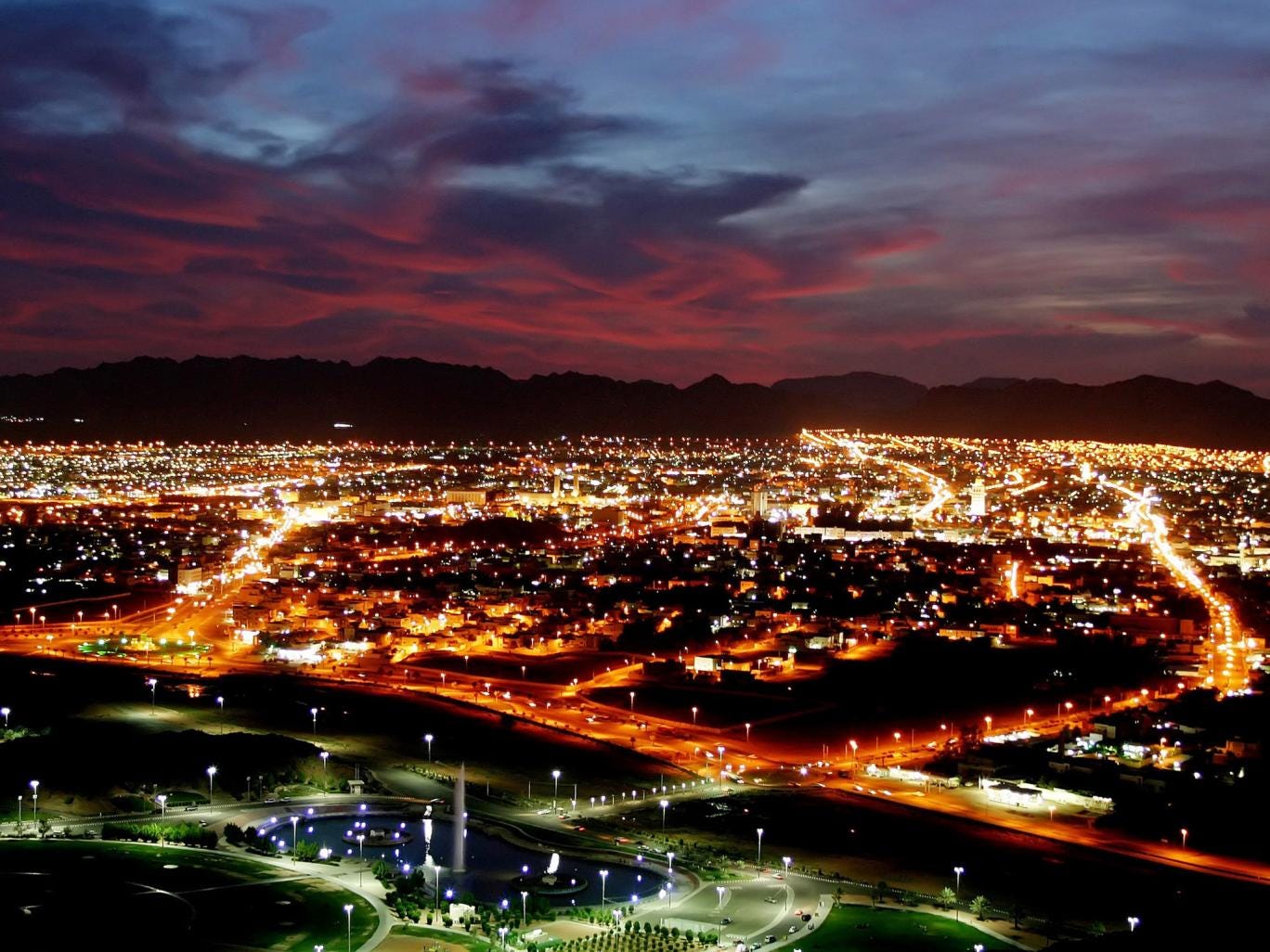 The city of Riyadh is set to host 65 "opposition figures" at a summit to discuss Arab unity later this month Getty
Everyone opposing President Bashar al-Assad of Syria will be invited to Riyadh later this month with one significant exception: a delegation from the so-called "Islamic State".
At least 65 "opposition figures", in the words of Saudi Arabia's state-controlled press, are supposed to achieve the impossible – Arab unity – in time for the new year's round of multinational peace talks on Syria. But the whole shebang is likely to prove as mystifying as David Cameron's 70,000 "moderate" fighters. There will, we are assured, be representatives of the "armed opposition". But who are they? Will the head-chopping and sectarian al-Qaeda outfit Jabhat al-Nusra be represented, funded by sources in Qatar and posing as the new "moderates"? And then there's the virtually non-existent "Free Syrian Army", which will certainly be ready to fly to Riyadh, if only to prove it exists.
Will the Kurds be there? The Turks, who are spending more time bombing them than any other groups in Syria, will not approve. The Iranians have already expressed their anger, sneering that the Saudi conference will cause the failure of the international talks in Vienna. The US Secretary of State John Kerry has, of course, given his approval – why should Washington oppose an initiative by its "moderate" Arab ally, Saudi Arabia? But then, as British MPs now know all too well, it all depends what you mean by "moderate".
And the poor old Germans, who are now committing 1,200 soldiers, a frigate and reconnaissance aeroplanes to the Syrian war – in a strictly non-combat role, of course – were huffing and puffing yesterday that Saudi Arabia was "a key partner in regional conflict resolution". A necessary if dodgy assertion, after the German foreign intelligence service (the BND) dumped on the Saudi Defence Minister, Deputy Crown Prince Mohammed bin Salman, for his bloody intervention in the Yemeni war.
http://www.independent.co.uk/voices/saudi-arabia-s-unity-summit-will-only-highlight-arab-disunity-a6761251.html
0 replies, 779 views