Thu Feb 25, 2021, 08:20 PM
marmar (73,155 posts)
Does New York Really Need an All-Night Subway?
Does New York Really Need an All-Night Subway?
In May, the MTA halted the system's famous 24-hour subway service, running late-night "ghost trains" without passengers. Riders say it's time to get back on board.
By John Surico
February 25, 2021, 10:02 AM EST Updated on February 25, 2021, 5:38 PM EST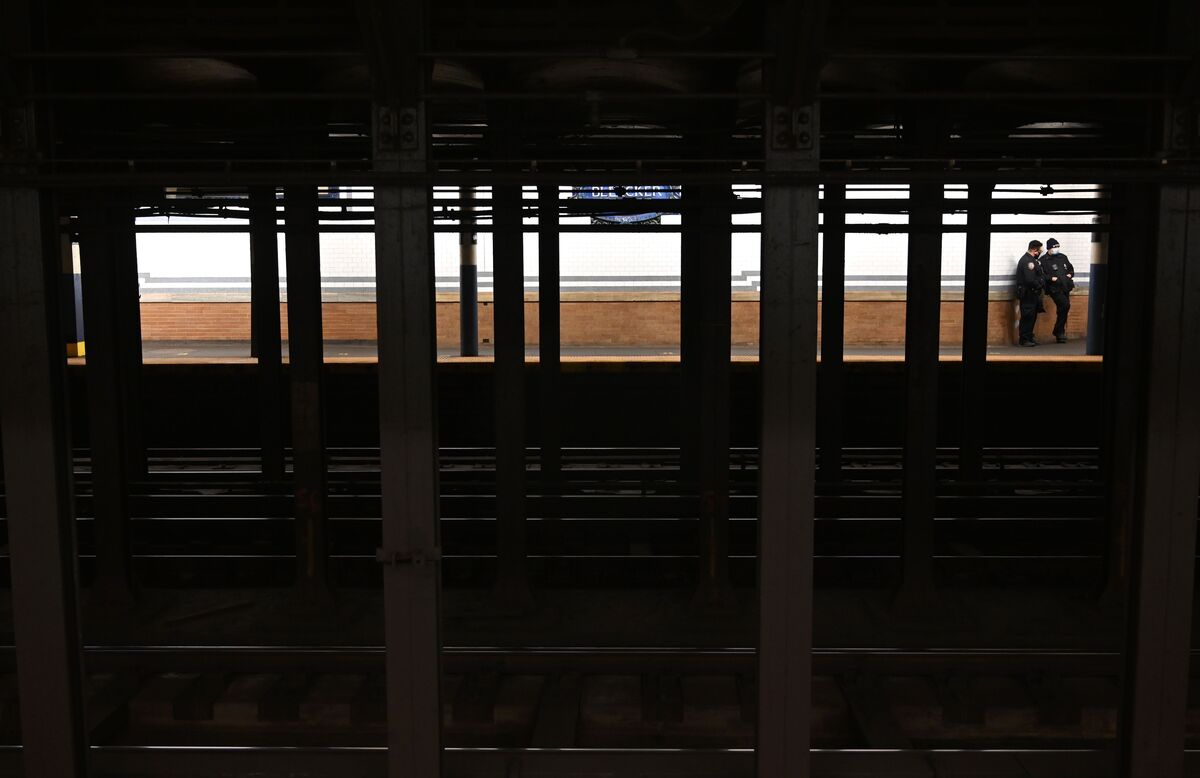 (
Bloomberg CityLab
) A few weeks ago, I committed what many consider to be a cardinal sin in New York City's transit community (aside from saying you just bought a car): I went on Twitter and questioned the city's long-mythic 24-hour subway service.
Among New Yorkers, the fact that the city's trains run all night, every day, is an oft-invoked point of pride. Like many only-in-New-York phenomena, this does not happen only in New York: Rapid transit systems in Copenhagen and Chicago, along with several other cities, also have 24/7 service. But when the Covid-19 pandemic led New York's Metropolitan Transportation Authority to stop serving passengers overnight in May, many locals recognized the significance of this interruption: For the first time in the system's 117-year history — outside of disasters like Hurricane Sandy and 9/11, or transit strikes — Gotham's turnstiles went silent.
MTA officials have said that the four-hour break between 1 a.m. and 5 a.m. was needed to give crews time to disinfect each train and station, and they fully intend to restore 24/7 service once the pandemic "is over" — a line repeated by Governor Andrew Cuomo, who ordered the shutdown after calling the conditions and images of homeless passengers sleeping in trains "disgusting."
But critics of the closure have been skeptical, and some fear that this short-term Covid adaptation could wind up becoming permanent. They've argued that the service stoppage is merely "hygiene theater" that inconveniences frontline workers and may be aimed mostly at removing the estimated 2,000 homeless New Yorkers who take to subways instead of streets or shelters. ..............(more)
https://www.bloomberg.com/news/features/2021-02-25/inside-the-debate-over-nyc-s-24-7-subway-service?srnd=premium
3 replies, 934 views
Replies to this discussion thread
| | | | |
| --- | --- | --- | --- |
| 3 replies | Author | Time | Post |
| Does New York Really Need an All-Night Subway? (Original post) | marmar | Feb 2021 | OP |
| | left-of-center2012 | Feb 2021 | #1 |
| | taxi | Feb 2021 | #2 |
| | Blue Owl | Feb 2021 | #3 |
---
---
Response to marmar (Original post)
Thu Feb 25, 2021, 09:55 PM
taxi (1,249 posts)
2. The services must return
Surico is in favor of ending it. He uses world cities as examples of how not to run continuously. Making travel unavailable during certain hours is no less than imposing a curfew. I didn't read much further.
---
Response to marmar (Original post)
Thu Feb 25, 2021, 11:12 PM
Blue Owl (36,088 posts)
3. If indeed NY is the city that doesn't sleep...
But I am sure during the pandemic, things are different just like everywhere else...