Tue Dec 10, 2019, 12:16 AM
appalachiablue (23,567 posts)
DARK WATERS Film: Advocates, Journalists Who Aided the Story, Ken Ward, More
Groundbreaking Reporting Helped Bring 'Dark Waters' to Light,' By Bill Walker, VP and Editor in Chief, Environmental Working Group (EWG), Dec. 6, 2019.
"Dark Waters," the story of how DuPont dumped a toxic Teflon chemical called PFOA in a small West Virginia town and covered it up for decades, opens nationwide today. Reviewers have raved: The New Yorker calls it "a stirring and infuriating story of brazen corporate indifference to employees, neighbors, and the world at large."
The film stars Mark Ruffalo as attorney Rob Bilott, who worked doggedly to expose the scandal. The Environmental Working Group was the first advocacy organization to bring national attention to PFOA and the larger class of fluorinated chemicals known as PFAS, which have contaminated water and human blood around the world. But dedicated reporters have also covered the story from the start. As it reaches a wider audience, they deserve recognition – and thanks.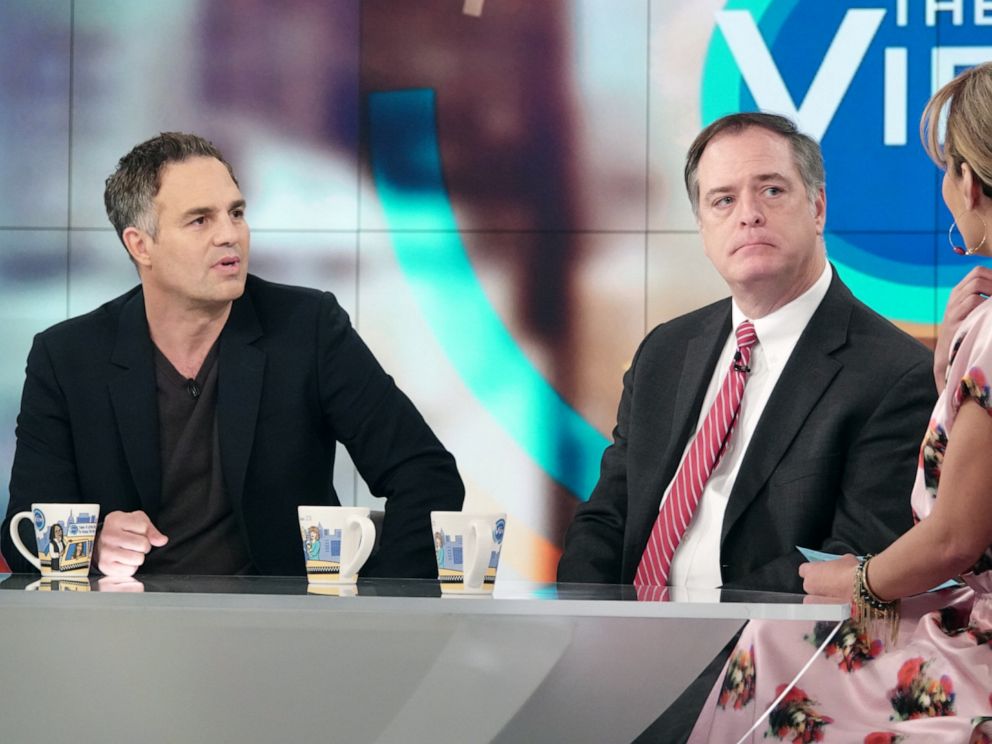 - Actor Mark Ruffalo with the lawyer he portrays, Rob Billot of Ohio.
The first threads of the story were about PFOA's close chemical cousin PFOS, an ingredient in 3M's Scotchgard. 3M also made PFOA for DuPont.
In May 2000, David Barboza of The New York Times reported that 3M would voluntarily stop making PFOS "after tests showed that [it] . . . lingers in the environment and in humans for years." The next day, he reported the action wasn't exactly voluntary: "[Environmental Protection Agency] officials said that if 3M had not acted they would have taken steps to remove the product from the market."
Bilott was then trying to find out what was killing cattle on a farm near DuPont's Washington Works plant in Parkersburg, West Virginia. Barboza's articles prompted Bilott to dig into PFOS, which led him to PFOA, known inside DuPont as C8. In March 2001, Bilott sent his findings to the EPA. In August, he filed a class-action lawsuit against DuPont on behalf of 70,000 mid-Ohio River Valley residents whose drinking water was contaminated with PFOA. The first news stories about the case appeared in early 2002.
In March 2002, Ken Ward Jr. reported in The Charleston (West Virginia) Gazette that DuPont "would replace drinking water for all Parkersburg-area residents whose water contains more than 14 parts per billion of a mysterious chemical called C-8." (Some independent studies now say a safe level of exposure to PFOA in drinking water is 1 part per trillion.) Ward, a West Virginia native, remains at the paper and also contributes to the ProPublica Local Reporting Network. In 2018, he received a MacArthur Foundation fellowship for "revealing the human and environmental toll of natural resource extraction in West Virginia."...
More,
https://www.ewg.org/news-and-analysis/2019/12/groundbreaking-reporting-helped-bring-dark-waters-light
*Environmental Working Group (EWG) Website,
https://www.ewg.org/key-issues
*MORE ABOUT THE MOVIE & TRAILER,
https://www.democraticunderground.com/?com=view_post&forum=1002&pid=12764305
0 replies, 556 views