Fri Jan 4, 2019, 09:15 AM
hatrack (53,356 posts)
Stanford Study: We Will Be 20% Of The Way To Permian Extinction 2.0 By 2100 With Business As Usual
EDIT
To test the predictions made by the climate model, study co-authors Jonathan Payne and Erik Sperling of Stanford University turned to the Paleobiology Database, a virtual archive of published fossil collections. By looking at how fossils are distributed in ancient seafloor rocks, it's possible to piece together where animals existed before the extinction event, where they they fled to or went extinct, or where they were confined to a fraction of their previous habitat. The fossil distributions of the late-Permian period confirmed that species far from the equator were hit the hardest by the mass extinction event.
"The signature of that kill mechanism, climate warming and oxygen loss, is this geographic pattern that's predicted by the model and then discovered in the fossils," Penn said in a statement. "The agreement between the two indicates this mechanism of climate warming and oxygen loss was a primary cause of the extinction."
Penn and co-authors say that other shifts in the ocean environment, such as acidification or changes in the productivity of photosynthetic organisms, probably contributed to the Permian extinction, but that warmer temperatures leading to insufficient oxygen levels accounts for more than half of the losses in marine life. That could help us understand how marine life will fare in our current age of global warming, Penn added, because the conditions in the late Permian are similar to conditions today.
The drivers of the Permian mass extinction — volcanic CO2 emissions into the atmosphere leading to global warming — are analogous to human-caused CO2 emissions occurring today, Penn noted. "These results allow us to compare the scale of our modern problem to the largest extinction in Earth's history," he told Mongabay. "Under a business-as-usual emissions scenarios, by 2100 warming in the upper ocean will have approached 20 percent of warming in the late Permian, and by the year 2300 it will reach between 35 and 50 percent."
EDIT
https://news.mongabay.com/2019/01/worst-mass-extinction-event-in-earths-history-was-caused-by-global-warming-analogous-to-current-climate-crisis/
5 replies, 652 views
Replies to this discussion thread
| | | | |
| --- | --- | --- | --- |
| 5 replies | Author | Time | Post |
| Stanford Study: We Will Be 20% Of The Way To Permian Extinction 2.0 By 2100 With Business As Usual (Original post) | hatrack | Jan 2019 | OP |
| | mountain grammy | Jan 2019 | #1 |
| | hatrack | Jan 2019 | #2 |
| | NNadir | Jan 2019 | #3 |
| | NNadir | Jan 2019 | #4 |
| | hatrack | Jan 2019 | #5 |
---
Response to hatrack (Original post)
Fri Jan 4, 2019, 04:37 PM
mountain grammy (23,101 posts)
1. Only 20% by 2100? I think we'll be much further along
but I'll certainly be extinct.
---
Response to mountain grammy (Reply #1)
Fri Jan 4, 2019, 09:08 PM
hatrack (53,356 posts)
2. Assuming BAU . . . .
Massive carbon releases from permafrost, clathrate eruptions, other mechanisms we haven't thought of yet - most definitely not BAU.

I'm sure there are additional surprises awaiting us - see also "faster than expected."
---
Response to hatrack (Original post)
Fri Jan 4, 2019, 09:26 PM
NNadir (27,254 posts)
3. Don't worry. Be happy. Stanford has Mark Z. Jacobson, who says the world will be 100%...
"renewable" by 2050.
If you don't believe him,
he's sue you.
He must be right, because he's very good looking: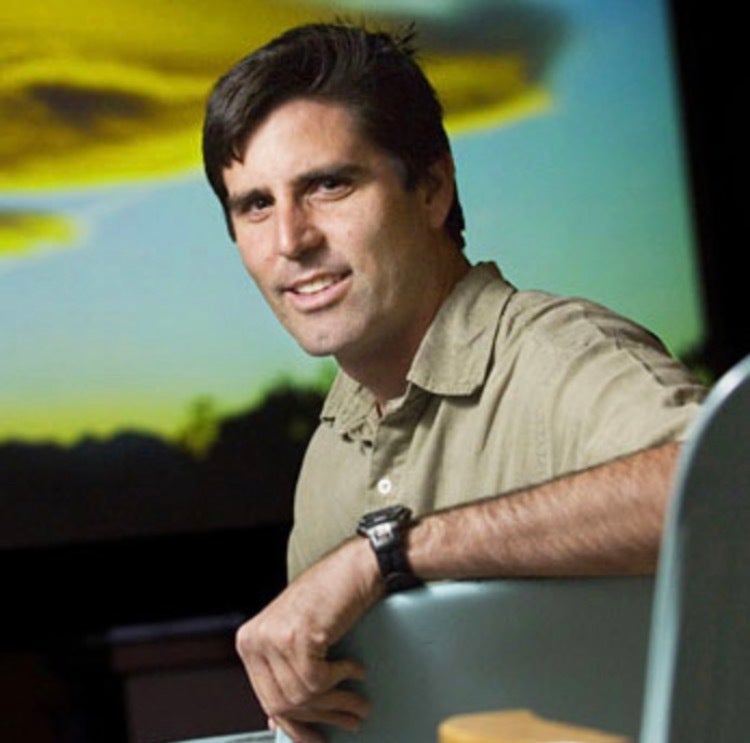 ?ops=scalefit_820_noupscale
He could be a movie star.
---
Response to hatrack (Original post)
Sat Jan 5, 2019, 06:11 PM
NNadir (27,254 posts)
4. I have to tell you I just accessed the source paper for this news item, and...
...it's far more terrifying than this news item suggests.

It's something about which I've been wondering for some time, without actually seeing it explored in the primary scientific literature, oxygen depletion.

I may write a separate post on the source paper, pretty scary stuff.
---
Response to NNadir (Reply #4)
Sat Jan 5, 2019, 07:11 PM
hatrack (53,356 posts)
5. The focus, at least in general coverage, is atmospheric . . .
But it is the ocean that is far likelier to take us down.

Even the hardiest phytoplankton and zooplankton can only take so much acidification, and it is proceeding apace.