Mon Jun 19, 2017, 06:17 PM
Tansy_Gold (15,631 posts)
STOCK MARKET WATCH -- Tuesday, 20 June 2017
STOCK MARKET WATCH, Tuesday, 20 June 2017
SMW for 19 June 2017
AT THE CLOSING BELL ON 19 June 2017
Dow Jones 21,528.99 +144.71 (0.68%)
S&P 500 2,453.46 +20.31 (0.83%)
Nasdaq 6,239.01 +87.25 (1.42%)
10 Year 2.19% +0.02 (0.92%)
30 Year 2.78% +0.01 (0.36%)
Market Conditions During Trading Hours
(click on link for latest updates)
Market Updates
Euro, Yen, Loonie, Silver and Gold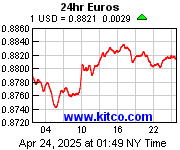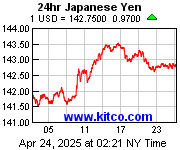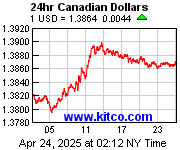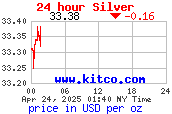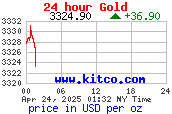 Handy Links - Market Data and News:
Economic Calendar
Marketwatch Data
Bloomberg Economic News
Yahoo Finance
Google Finance
Bank Tracker
Credit Union Tracker
Daily Job Cuts
Handy Links - Economic Blogs:
The Big Picture
Financial Sense
Calculated Risk
Naked Capitalism
Credit Writedowns
Brad DeLong
Bonddad
Atrios
goldmansachs666
The Stand-Up Economist
The Automatic Earth
Wall Street on Parade
Handy Links - Essential Reading:
Matt Taibi: Secret and Lies of the Bailout
Handy Links - Government Issues:
LegitGov
Open Government
Earmark Database
USA spending.gov
Handy Links - Videos:
Charlie Rose talks with Roubini
Charlie Rose talks with Krugman
William Black: This Economic Disaster
Bill Moyers with Kevin Drum and David Corn
Partial List of Financial Sector Officials Convicted since 1/20/09
2/2/12 David Higgs and Salmaan Siddiqui, Credit Suisse, plead guilty to conspiracy involving valuation of MBS
3/6/12 Allen Stanford, former Caribbean billionaire and general schmuck, convicted on 13 of 14 counts in $2.2B Ponzi scheme, faces 20+ years in prison
6/4/12 Matthew Kluger, lawyer, sentenced to 12 years in prison, along with co-conspirator stock trader Garrett Bauer (9 years) and co-conspirator Kenneth Robinson (not yet sentenced) for 17 year insider trading scheme.
6/14/12 Allen Stanford sentenced to 110 years without parole.
6/15/12 Rajat Gupta, former Goldman Sachs director, found guilty of insider trading. Could face a decade in prison when sentenced later this year.
6/22/12 Timothy S. Durham, 49, former CEO of Fair Financial Company, convicted of one count conspiracy to commit wire and securities fraud, 10 counts of wire fraud, and one count of securities fraud.
6/22/12 James F. Cochran, 56, former chairman of the board of Fair, convicted of one count of conspiracy to commit wire and securities fraud, one count of securities fraud, and six counts of wire fraud.
6/22/12 Rick D. Snow, 48, former CFO of Fair, convicted of one count of conspiracy to commit wire and securities fraud, one count of securities fraud, and three counts of wire fraud.
7/13/12 Russell Wassendorf Sr., CEO of collapsed brokerage firm Peregrine Financial Group Inc. arrested and charged with lying to regulators after admitting to authorities he embezzled "millions of dollars" and forged bank statements for "nearly twenty years."
8/22/12 Doug Whitman, Whitman Capital LLC hedge fund founder, convicted of insider trading following a trial in which he spent more than two days on the stand telling jurors he was innocent
10/26/12 UPDATE: Former Goldman Sachs director Rajat Gupta sentenced to two years in federal prison. He will, of course, appeal. . .
11/20/12 Hedge fund manager Matthew Martoma charged with insider trading at SAC Capital Advisors, and prosecutors are looking at Martoma's boss, Steven Cohen, for possible involvement.
02/14/13 Gilbert Lopez, former chief accounting officer of Stanford Financial Group, and former controller Mark Kuhrt sentenced to 20 yrs in prison for their roles in Allen Sanford's $7.2 billion Ponzi scheme.
03/29/13 Michael Sternberg, portfolio mgr at SAC Capital, arrested in NYC, charged with conspiracy and securities fraud. Pled not guilty and freed on $3m bail.
04/04/13 Matthew Marshall Taylor,fmr Goldman Sachs trader arrested, charged by CFTC w/defrauding his employer on $8BN futures bet "by intentionally concealing the true huge size, as well as the risk and potential profits or losses associated."
04/04/13 Matthew Taylor admits guilt, makes plea bargain. Sentencing set for 26 June; faces up to 20 years in prison but will likely only see 3-4 years. Says, "I am truly sorry."
04/11/13 Ex-KPMG LLP partner Scott London charged by federal prosecutors w/passing inside tips to a friend in exchange for cash, jewelry, and concert tickets; expected to plead guilty in May.
08/01/13 Fabrice Tourré convicted on six counts of security fraud, including "aiding and abetting" his former employer, Goldman Sachs
08/14/13 Javier Martin-Artajo and Julien Grout charged with wire fraud, falsifying records, and conspiracy in connection with JP Morgan's "London Whale" trade.
08/19/13 Phillip A. Falcone, manager of hedge fund Harbinger Capital Partners, agrees to admit to "wrongdoing" in market manipulation. Will banned from securities industry for 5 years and pay $18MM in disgorgement and fines.
09/16/13 Javier Martin-Artajo and Julien Grout officially indicted on charges associated with "London Whale" trade.
02/06/14 Matthew Martoma convicted of insider trading while at hedge fund SAC (Stephen A. Cohen) Capital Advisors. Expected sentence 7-10 years.
03/24/14 Annette Bongiorno, Bernard Madoff's secretary; Daniel Bonventre, director of operations for investments; JoAnn Crupi, an account manager; and Jerome O'Hara and George Perez, both computer programmers convicted of conspiracy to defraud clients, securities fraud, and falsifying the books and records.
05/19/14 Credit Suisse, which has an investment bank branch in NYC, agrees to plead guilty and pay appx. $2.6 billion penalties for helping wealthy Americans hide wealth and avoid taxes.
09/08/14 Matthew Martoma, convicted SAC trader, sentenced to 9 years in prison plus forfeiture of $9.3 million, including home and bank accounts
08/03/15 Former City (London) trader Tom Hayes found guilty of rigging global Libor interest rates. Each of eight counts carries up to 10 yr. sentence.
08/21/15 Charles Antonucci Sr, former pres. Park Ave. Bank sentenced to 2.5 years in prison for bribery, fraud, embezzlement, and attempt to steal $11MM in TARP bailout funds, as well as $37.5MM fraud on OK insurance company. To pay $54MM in restitution and give up additional $11MM.
09/21/15 Volkswagen CEO Martin Winterkorn apologizes for VW cheating on air quality standards with emission testing avoidance device. Stock drops 20%, fines may total $18B.
09/22/15 Stewart Parnell, CEO Peanut Corp. of America, sentenced to 28 years in prison for selling salmonella-tainted peanut butter that killed nine.
12/17/15 Martin Shkreli, former CEO Turing Pharmaceuticals and notorious price gouger, arrested on securities fraud charges. Posted $5M bail, resigned as CEO.
2/25/16 Jason Keryc sentenced to 9 years in prison, 3 years supervised release and to pay back $180MM to investors he bilked in a Ponzi scheme while an acct. mgr at Agape World.
03/24/16 Three TierOne Bank (Omaha) execs sentenced on criminal charges related to covering up losses on mortgages. CEO Gilbert Lundstrom -- 11 years federal prison, $1.2 million fine; James Laphen, 34 months; Don Langford, 21 months. SO FAR THE ONLY CRIMINAL CONVICTIONS OBTAINED BY DOJ related to 2008 financial collapse.
04/05/16 Prime Minister of Iceland, Sigmundur David Gunnlaugsson, forced to resign (at least temporarily) following release of "Panama papers"
04/27/16 Former Speaker of the House Dennis Hastert sentenced to 15 months in prison. Judge describes Hastert as a "serial child molester.
5/31/16 Federico Buenrostro, former CEO CalPERS sentenced to 4.5 years in prison on federal charges of fraud and bribery. Pleaded guilty to accepting $200K to steer investments to an acquaintance. Wall St. billionaires still walk free.
7/20/16 HMark Johnson, head of global foreign exchange at HSBC, and former colleague Stuart Scott arrested for insider trading fraud by US DOJ. watch this space.
7/27/16 Registered broker Naveed Khan pleads guilty to securities fraud re market manipulation of ForceField Energy Inc. Faces up to 20 years in prison, restitution, criminal forfeiture, and a fine.
7/29/16 Three former execs with Anglo Irish Bank and Irish Life and Permanent sentenced and jailed. Willie McAteer, 3 1/2 years; John Bowe, 2 years; Denis Casey, 2 yrs 9 mos.
11/30/16 Allied Home Mortgage entities found guilty and CEO liable for civil mortgage fraud - $92 Million in Damages, also treble damages, add'l mandatory penalties
12/2/16 Sreedhar Potarazu, CEO of Virginia health care tech Co. pleads guilty to $30M shareholder Fraud, $7.5M Tax Fraud
This thread contains opinions and observations. Individuals may post their experiences, inferences and opinions on this thread. However, it should not be construed as advice. It is unethical (and probably illegal) for financial recommendations to be given here.
0 replies, 792 views